Sparkly and Shimmery Bridesmaid Dresses for Spring!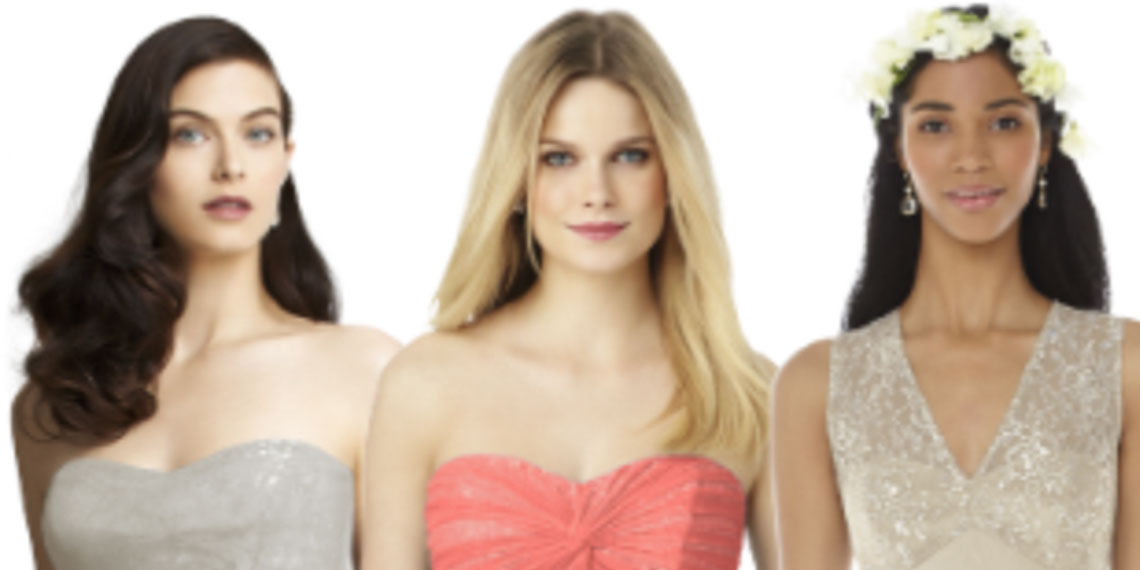 These two colors together with a little added sparkle and shimmer are perfect for a spring or summer wedding. While many of you are preparing for your winter weddings, we thought two colors are a reason to celebrate warmer months ahead.
What is great about these two colors is that invites other wonderful colors too. You can do lighter pinks, a darker nude to add to the color palette. The opportunities are endless. This year we saw a lot of sparkle with brides going with mix and match with fabrics and styles, and a sparkly bridesmaid dress was definitely one of them.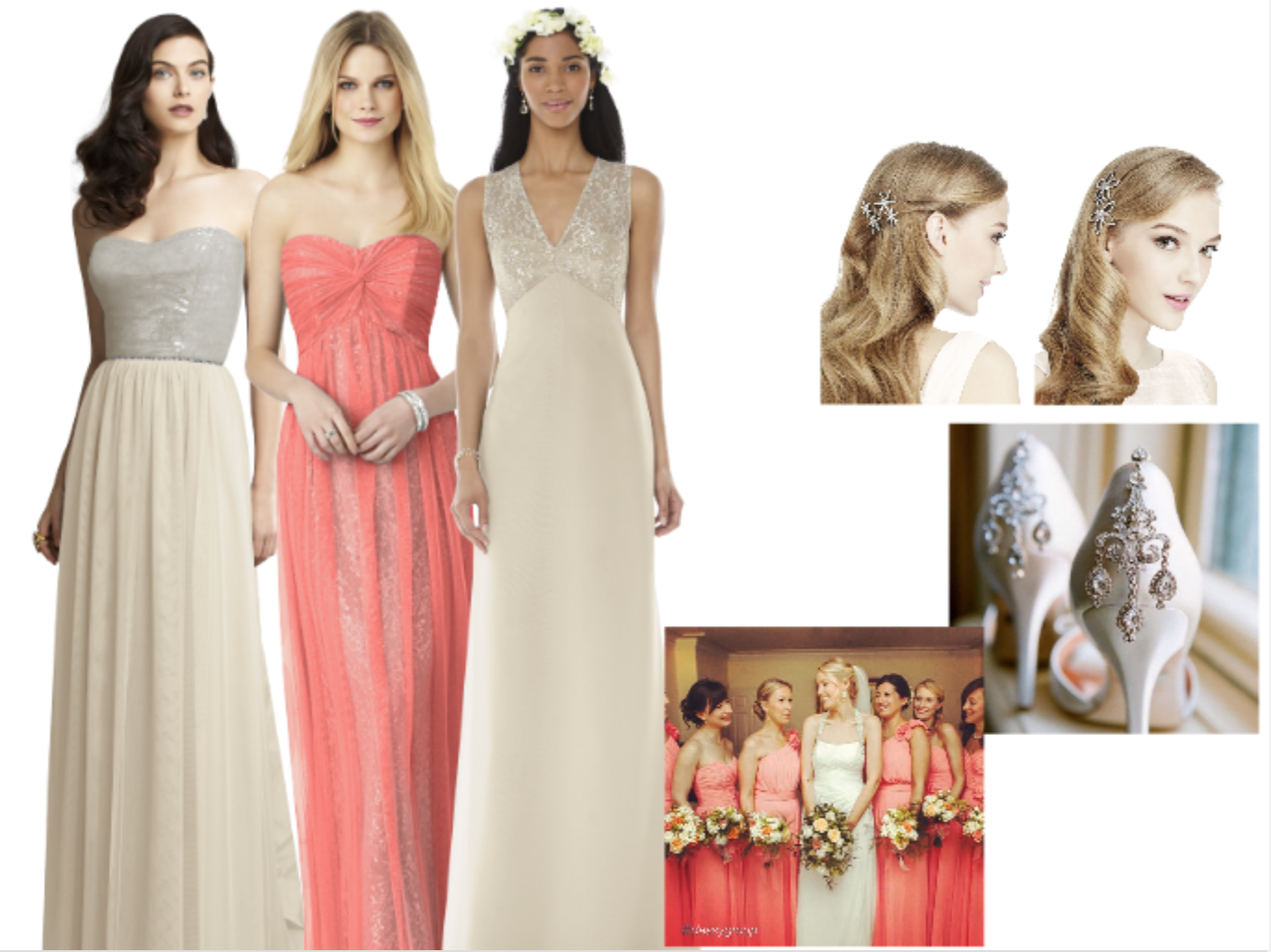 We loved these colors in three of our newest styles from our fall collection. The dresses featured here are Dessy Collection Style 2925 in ivory, After Six Bridesmaids Style 6725 in ginger and Social Bridesmaids Style 8161 in ivory as well. If this trend continues (and we hope it will) you can really have a lot of fun with your bridesmaid dresses!