8 Ideas for a Joint Winter Bachelor/Bachelorette Party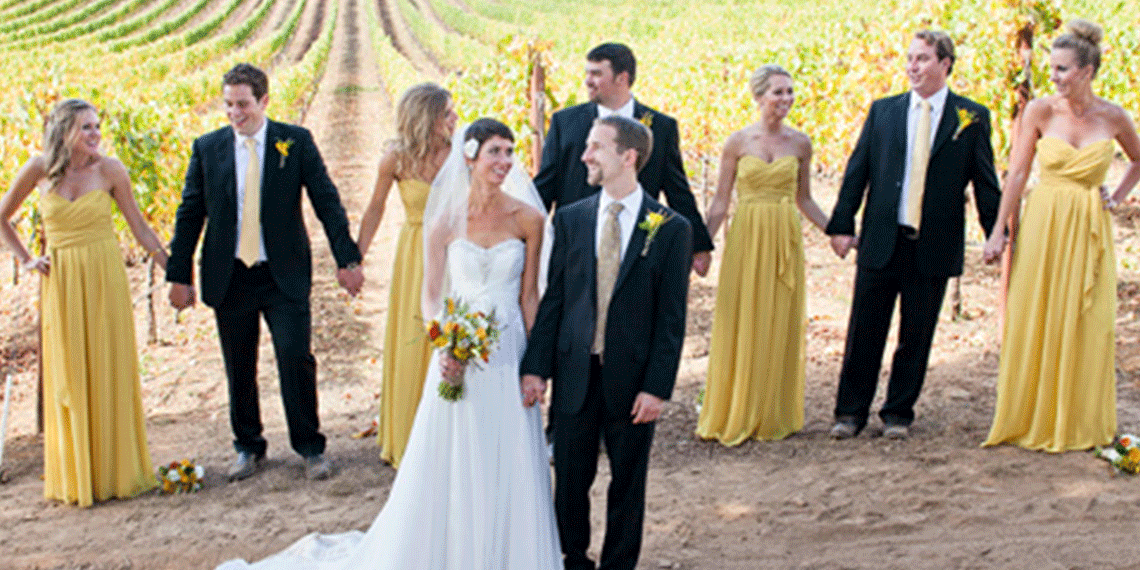 When it comes to planning a  joint bachelorette/bachelor party, there are plenty of ideas to toss around that will not only be memorable, but fun for everyone involved.  Here are some ideas we're seeing that are worth considering.

Wine Tasting:  While many wineries are closed in the winter, there are some that will remain open in the colder months.  This is great because it is something you can do with both the bridesmaids and groomsmen that is guaranteed to be fun for all.  Who doesn't love wine?

Cooking Class:  A very interactive way to get to know others in the bridal party is through a cooking class.  Many cooking classes are held locally and don't cost a lot to do.  There are several different fun ones you can do that are great for everyone to have a good time and get to know one another.

Sporting Event:  If the couple loves sports, a hockey,  football or basketball game may just be the ticket.  Even if you aren't a sports fan, these types of events are sure to guarantee a good time.

Comedy Show:  Get in some good laughs with your fellow bridesmaids and groomsmen for a night out of dinner, drinks and a comedy show.

Snow Boarding and Skiing: Even if some members of the bridal party aren't into outdoor sports, spend a day or weekend going snow boarding or skiing.  There will be plenty of other activities that everyone can enjoy.

A Day in a Major City:  Spend the day in a major city like New York, Boston,  Chicago and see the sites.  Especially if you have members in your bridal party from out of town, this could be a great way to see touristy things they may not have gotten to see otherwise.

Ice Skating:  This is fun even if you have never ice skated before or are a regular pro!  It make for memorable moments, especially when you see some who have never skated before.

A Weekend Trip:  Book a weekend trip to a sunny place.  Get away to places like Miami or Las Vegas.  Definitely something everyone can enjoy.

What is great about joint bachelor/bachelorette parties is that it is a chance for everyone to get to know one another before the wedding.  Often times bridal parties don't meet until a day or two before the wedding and so the awkwardness doesn't necessarily leave until the wedding is over.

Looking for gifts for your bridal party? Check out Dessy.com!