Purple and Black Halloween Wedding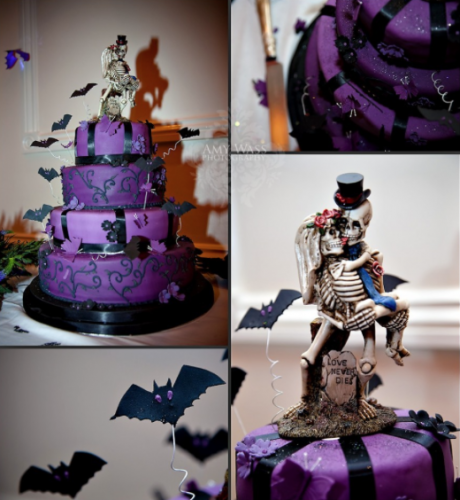 Purple and black is a beautiful combination at the best of times, but when you consider it for an already emotionally-filled occasion like a wedding, it takes on a whole new level of drama.
The setting, the flowers, the cake, the lighting - all can look so fabulously theatrical and just call out for the bride and her girls to be dressed in the sumptuous satins, lace and velvets that such gothic colours demand.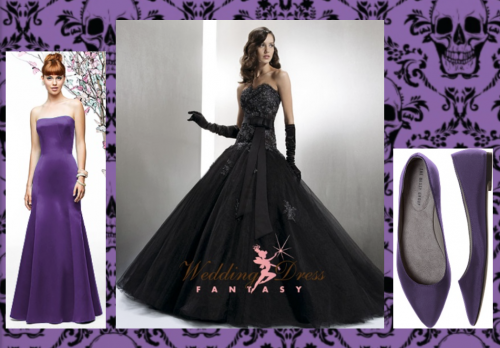 What I like about the Bridesmaid dress Lela Rose LR192 in Majestic (above left) is that it is like a simplified version of the bride's superbly-skirted black gown (above centre) from WeddingDressFantasy.com, giving a natural cohesion to the two outfits. Even better would be for the bride to be wearing simple ballet slippers in a colour to match the bridesmaid's dress, like the Chelsea Ballet pumps from Dessy.
Or you could choose bridesmaid dresses that combine the two colours, like the ones I've picked out below. I have stuck to the glamorous satins as I think they work so well for a purple and black Halloween wedding.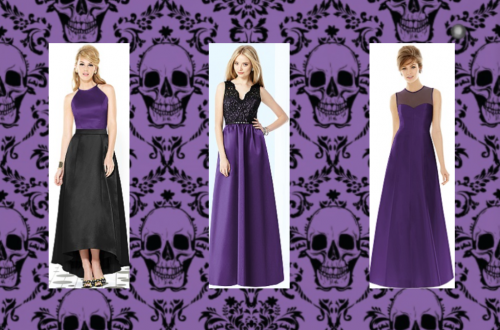 From left we have Dessy Collection DC6718, Dessy Collection DC6708 and Alfred Sung D695.

But there are plenty of other awesome gowns to choose from, as you can see from this fab style board from the Dessy website...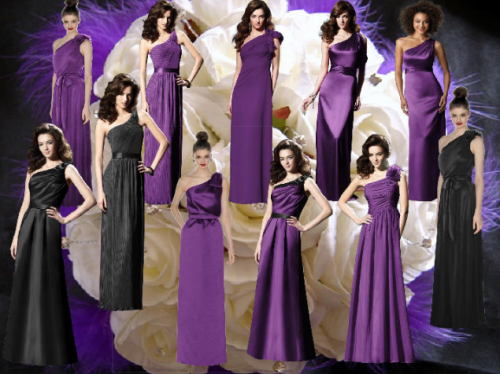 And the flowers? Why not add in some black ostrich feathers and black lace ribbon for an extra Gothic touch; don't they just look awesome?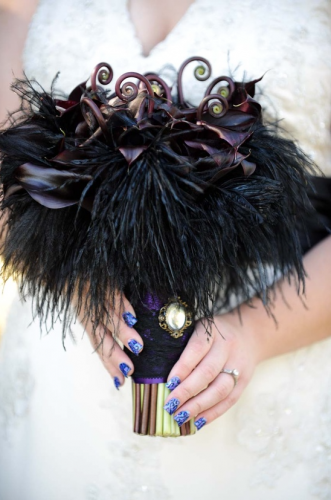 With thanks once again to the fabulous weddingdressfantasy.com for their magnificent bridal gowns.