Firecracker Orange Bridesmaid Dresses
Have a (Fire)cracker of a 5th November!
Interestingly, a Martha Stewart blog recently stated that "friends don't make friends wear orange bridesmaid dresses" - well, I'm not so sure about that. Just take a look at these happy pictures! The gorgeous brides and their equally gorgeous maids all look as though they are still friends! And you don't get much more orange than Dessy's fabulous Firecracker!
Take this bevy of beauties in their Firecracker Lela Rose LR 174 numbers; they look stunning in my book! I love the wide satin ribbons around the lilies; very elegant and suiting the dresses to perfection. Clever too the way the Maid of Honour is subtly notable by carrying three blooms instead of one.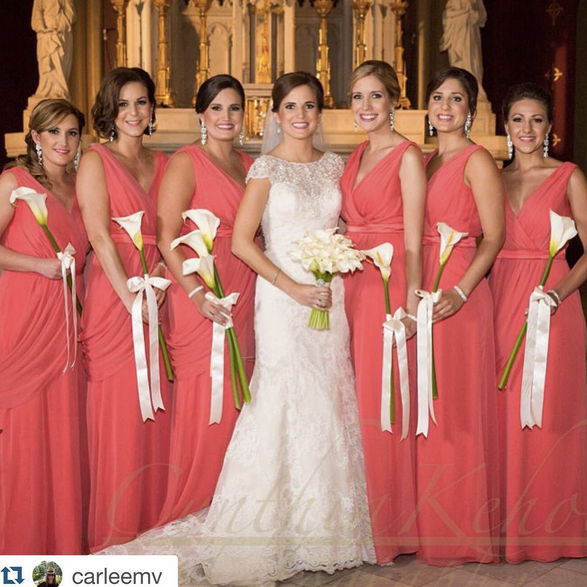 You certainly couldn't say that these lovely ladies (below) are feeling that their friendships are on the rocks in their fabulous Alfred Sung and Dessy Collection Firecracker Orange bridesmaid dresses - they all look SO happy and beautiful - and I love the turquoise accents with their mismatched funky necklaces; really fun.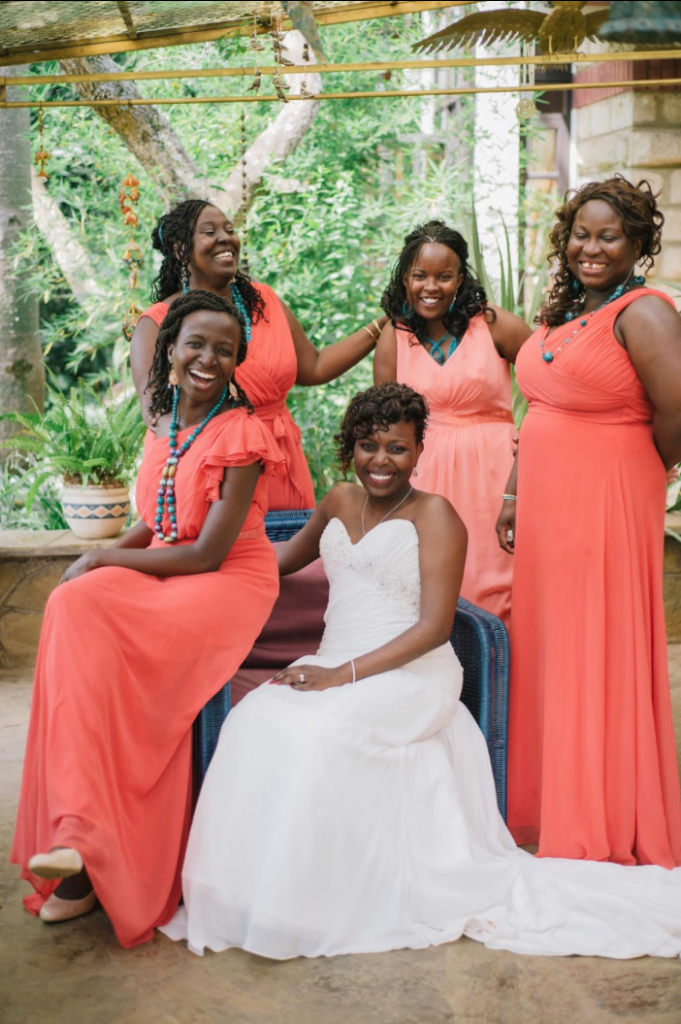 OK, so I suppose you might be able to argue that these bridesmaids were SO fed up with being made to wear orange that they refused to face the camera...but somehow, I'm not so sure - I think they look brilliant in their Twist dresses and I'm fairly confident that they felt the same way too!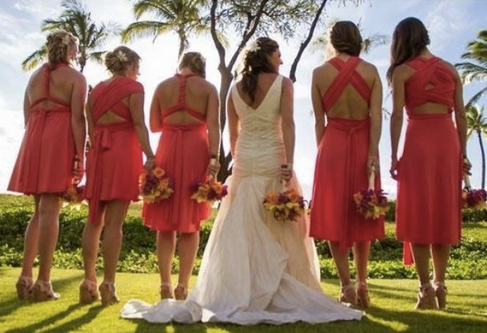 So sorry, Martha, I think you just might have got that one wrong! And to prove my point, I'll leave you with a close-up of the top image - those smiles look pretty genuine to me :)