Go High Voltage with Electric Blue Bridesmaid Dresses
Wow, these Electric Blue Bridesmaid Dresses are SO energising that you could almost sell back to the National Grid!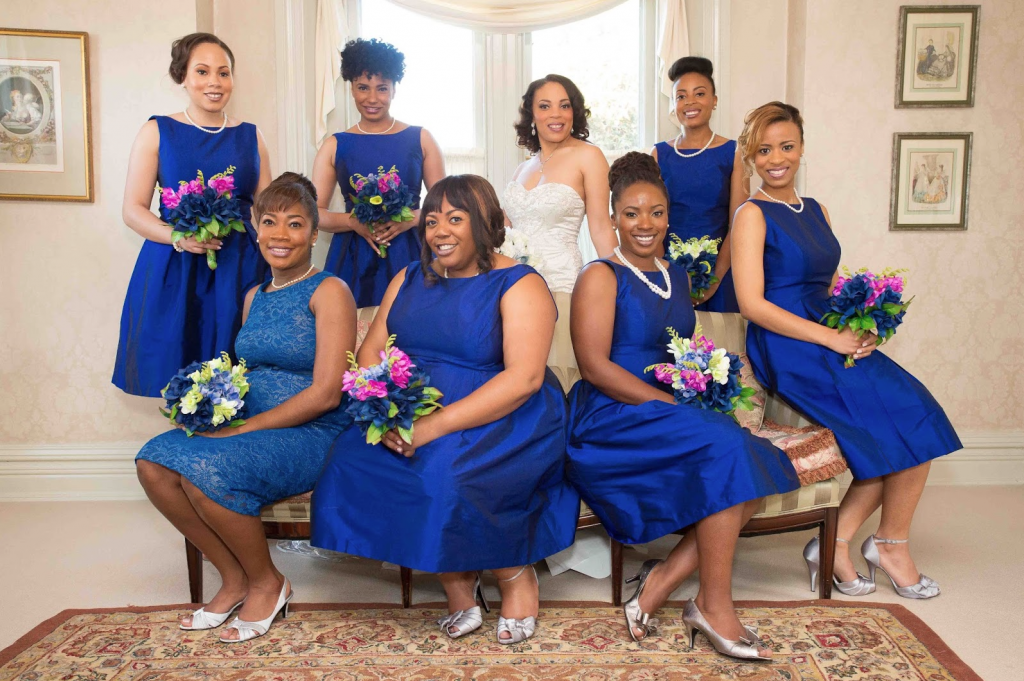 Don't the Bridal Party all look fabulous? This Alfred Sung style D440 is one of my favourites, I must admit. The way the straps sit just on the shoulders elongates the neck and encourages perfect deportment. Combined with the bateau neckline, it is one of the most flattering, elegant of dress shapes and in this colour, it just sings out the bride's vivacity and vibrancy. The girls' bouquets have been superbly chosen to fortify the sentiment, with the matching shade of blue creating a perfect foil for the bright pink and lime green, with just the right amount of cream to lift the visuals and tie-in those wonderful pearl necklaces. The Maid of Honour wears a lace shift dress and holds a rounder, more sophisiticated posy in shades of blue, lime and white. The beautiful bride is stunning in her gorgeously embellished gown and a near-mirror image of the MOH's bouquet.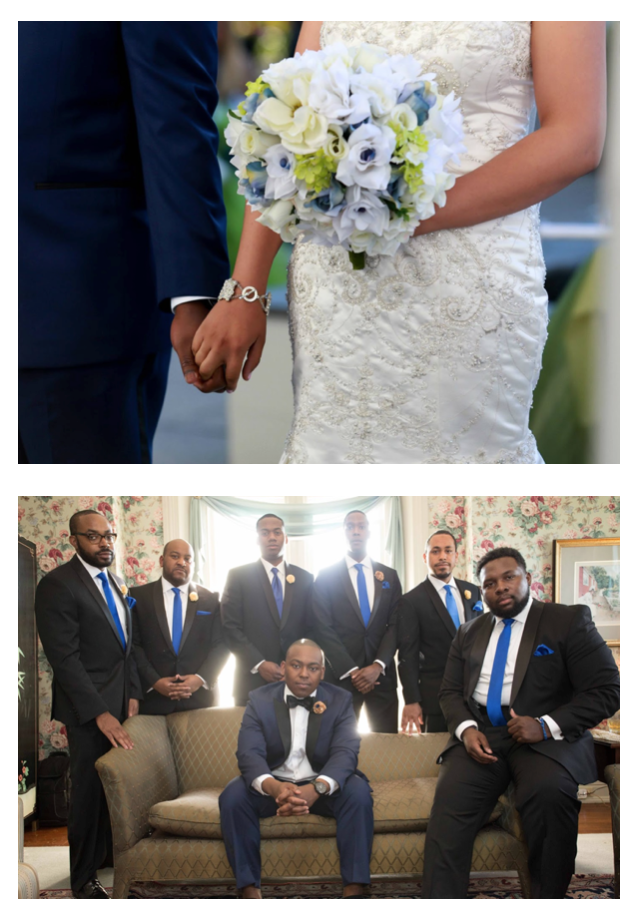 A similar effect is found in the bridegroom and his ushers who have almost the 'negative' of each others' outfits. The groom looks supremely dapper in his dark blue silk DJ with matt satin lapels and black bow tie; his favourite chums sport black dinner jackets and narrow bright blue ties and pocket handkerchiefs that match the bridesmaids' dresses.
To create a similar look for the jewellery, try Braybrook and Britten who do exquisite jewellery on-line that really is as top quality and divine as it looks.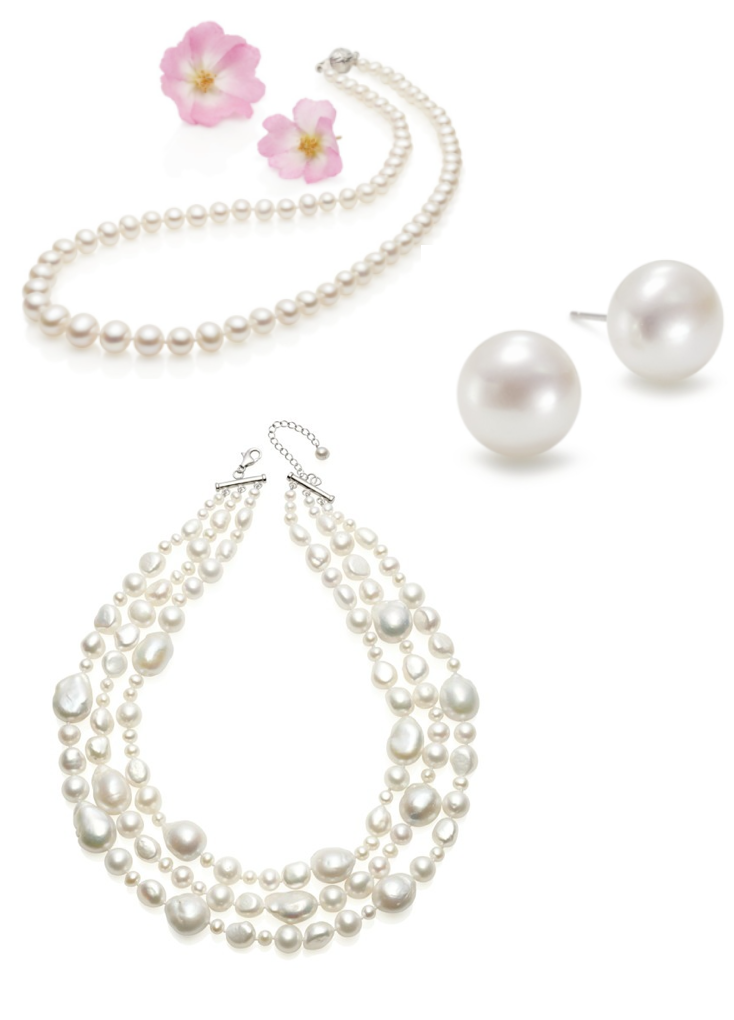 Take this graduated, single strand Grace Pearl necklace at £195; the lustrous Giselle Pearl Ear Studs at £84 and the triple strand, adjustable Giselle Baroque Pearl necklace at £395 - all of them absolutely perfect with this kind of bright colour choice. Find your nearest Dessy stockist here and think about the electric blue for your bridesmaids dresses - you know it will look stunning.



With many thanks to shopjoielle.com for sharing their brilliant images of this great wedding.