10 Top Tips for when you have Teenage Bridesmaids
Teenage bridesmaids - handle with care
And I mean that in the nicest possible sense.
I was at the opening of Annabel Ridley's latest collection in Mayfair yesterday when a friend told me that her twin 15 year old daughters had been asked to be bridesmaids not just once but TWICE next year. And that, although initially they had been thrilled, their hearts had been sinking ever since at the thought of what they might be forced to wear...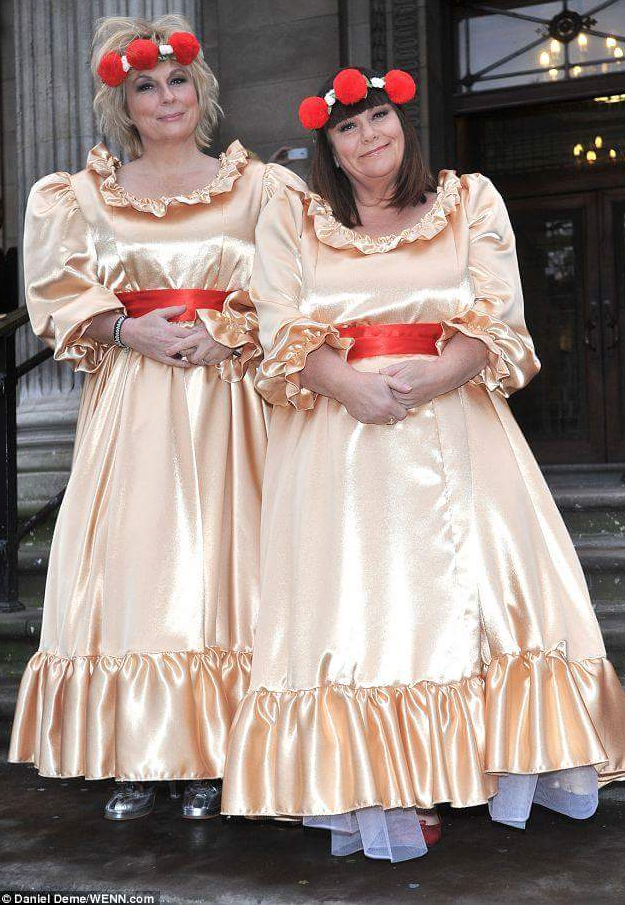 So here is my advice to any bride asking a teenage girl to be her bridesmaid.
Involve her in the initial discussion about style and colour, making it clear that there is a dress out there for her and the two of you just need to find it. NOBODY is going to wear an outfit they don't like.
Make a list of all the colours that she (and the other bridesmaids) HATE. You're not going to necessarily rule those hues out, but it's good to have a heads-up. Just ask that everyone involved is open-minded...
Remember, that just because someone said they didn't like pink, it doesn't mean that there isn't a shade of pink out there that is right up their street! Not many teenagers will want to wear Barbie pink, but what about American Beauty?
If there doesn't seem to be a mutually satisfactory colour, opt for neutrals like taupe, oyster or grey; or introduce a colour nobody had thought about, like cloudy, spa, frost or celadon.
If there is a real clash of ideas about colour, establish your wedding theme and let the girls all choose a colour that works for them within that theme. Maybe within the same colour family, just varying shades; or maybe you go for the rainbow look...
Think about styles: will the teenage bridesmaid wear the same style as the other bridesmaids, or will each girl choose the dress that suits her body shape? If you go for different styles, try to ensure that all of the dresses are of the same fabric - it makes for a much more cohesive look.
Have an honest discussion about length of dress; some teenagers hate tea length, some will want long, others might like the idea of hi-lo skirts. Think of how the photos will look and how you want the visuals. If you are determined to have a certain style dress that the teenager is not entirely sure about, let her choose her own shoes and jewellery that allow her to show her individuality whilst you still stay in control.
Remember that a teenage girl is going to be far more self-conscious about her bust (or lack of it) than an older girl so make sure that the dress has enough support for her and doesn't show too much cleavage. Spaghetti straps are a perfect way to boost a girl's confidence without looking matronly, but if she is quite well-endowed, she might prefer a dress that enables her to wear a bra, particularly if there's going to be plenty of dancing later.
Many teenagers won't have developed a waist yet; if that's the case for your teenage bridesmaids, then keep away from figure-hugging gowns and suggest a dress that is slightly more empire line than natural waist.
Take a look at the Dessy Twist dresses; fab colours to choose from and endless styles - your teenager can be as daring or as demure as she likes. These two late-teen bridesmaids wore one style for the church ceremony and then re-worked their dresses for a totally different look for the after-party!
My final piece of advice to the bride is this - whatever you do, DO NOT make your teenage bridesmaid wear a dress that is the same colour as her school uniform - she will NEVER forgive you!
For more ideas, check out Dessy's Junior Bridesmaid Dresses - the right dress is there waiting for her.