Don't get me wrong, I love pastel- and soft hued-themes, particularly for a wedding - they just ooze romance and almost demand a soft lens on the camera.
HOWEVER, there is undoubtedly a place in the world for more vibrant, shake-it-in-your-face colour schemes which shout to the rooftops how ecstatic you are to be marrying the love of your life. Of late, I feel the Boho Bride has almost claimed this most joyous of crowns for herself, but I'm here to encourage even the most conservative of brides to give the technicolour wedding a second glance. Take a look at this fabulous bouquet of gerberas and ranunculi, anemones and freesias from Helen Jane Floristry. Doesn't it just make you want to grin with sheer delight at the audacity of colours singing together so merrily? Or the brilliant clash of greens and pinks in the table decoration photographed by Gia Canali at the top of the page.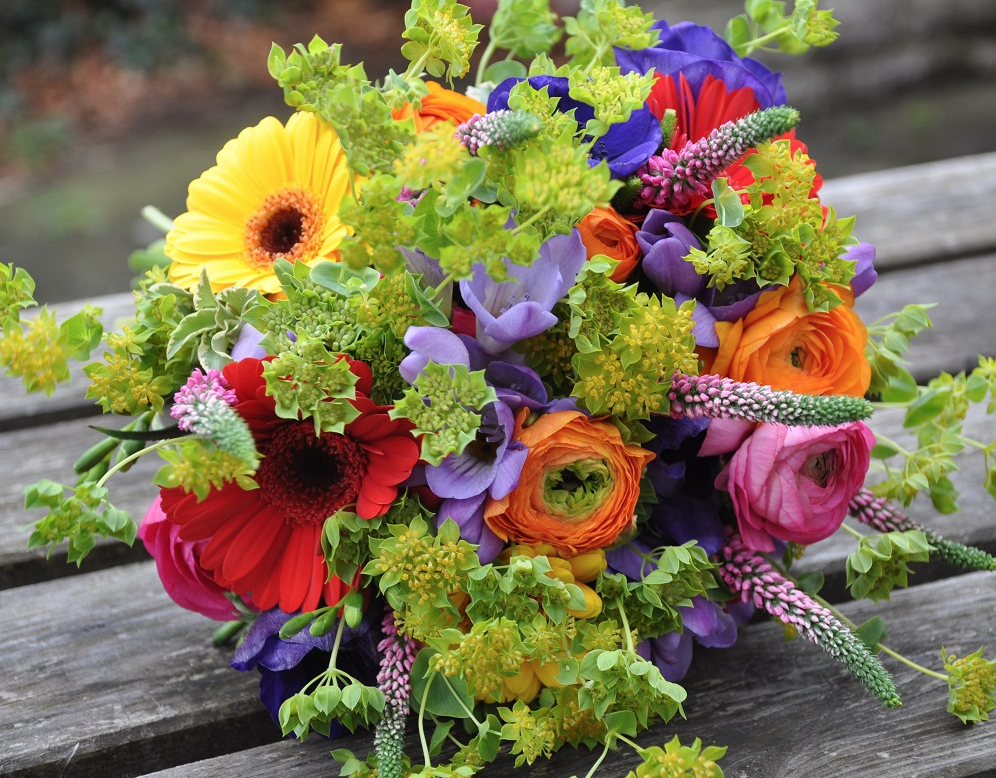 And then just think of the vibrancy you could create at the Wedding Breakfast with table arrangements like these below left. You would literally have the guests dancing their way to the tables, energised by the brilliant clashing of blooms. I love the multicoloured table runners, bright plastic mini-vases (I'd use IKEA tumblers which come in punchy colours that work so well together), and really tall vases with lavish coloured foliage and flowers dramatically spilling over as in the photo below left. And just look at the bride's bouquet - you'd have every guest beaming like a cheshire cat when they first clapped eyes on that! With thanks to One Fab Day for this lovely montage.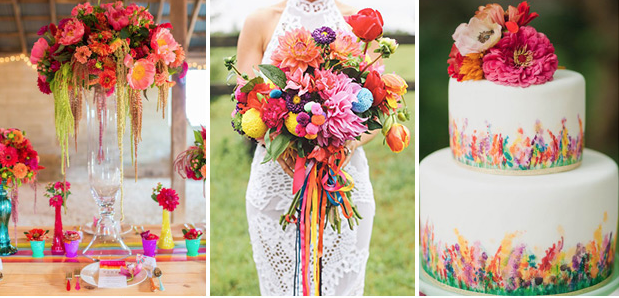 Long gone are the days of three tiers of royal-icing, marzipan-ed fruit wedding cakes, where the first tier was packed away for Baby No 1's Christening, the second tier cut up and sent to those invited who couldn't make the wedding, and the third tier distributed amongst the guests to crack their dentures on!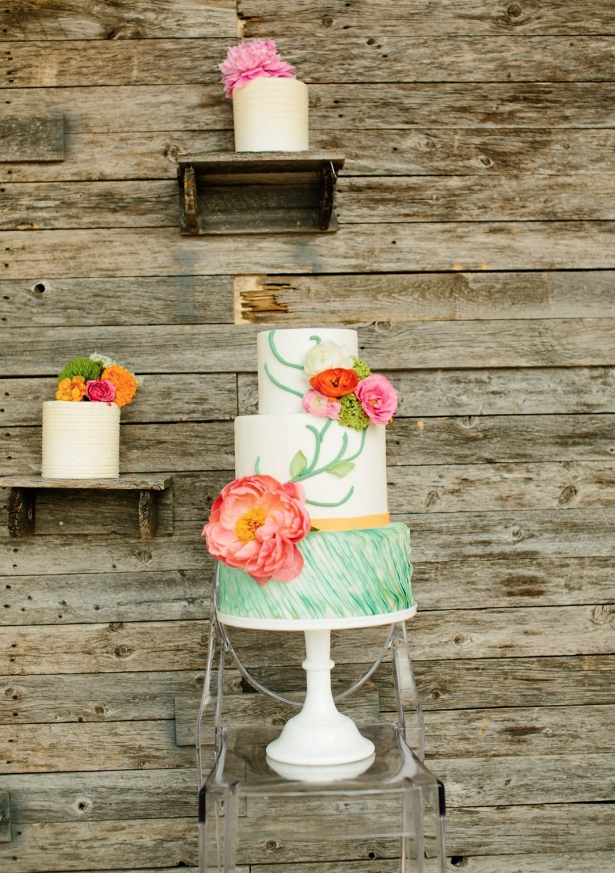 Nowadays your wedding cake can be as colourful and individual as the bride and groom. Really truly, the world is your technicolour oyster! I love the dramatic cake above, beautifully captured by Tucker Images, and then the rainbow-coloured cake below by the talented team at ButtercreamandDreams.com.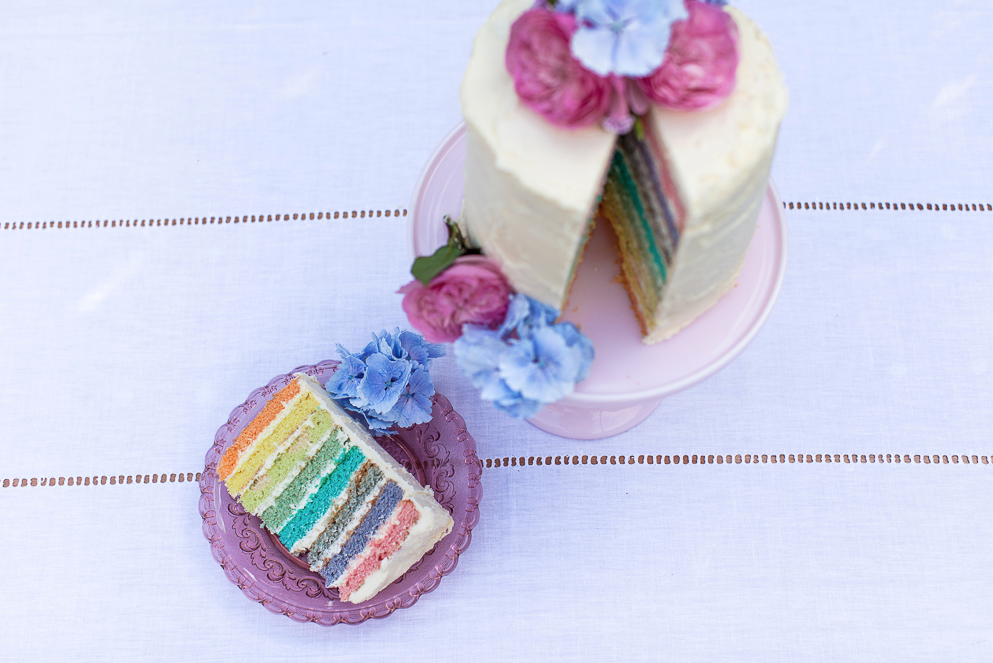 And don't forget your bridesmaids: if you're going all out for a technicolour wedding, go to Dessy.com and let your imagination run wild! These maids below are all wearing Alfred Sung dresses - how stylish do they look with their mismatching bouquets? Go on, forget about work for a bit and have a play with Dessy's Inspiration Styleboards and see what you can come up with. I bet you'll have a lot of fun!