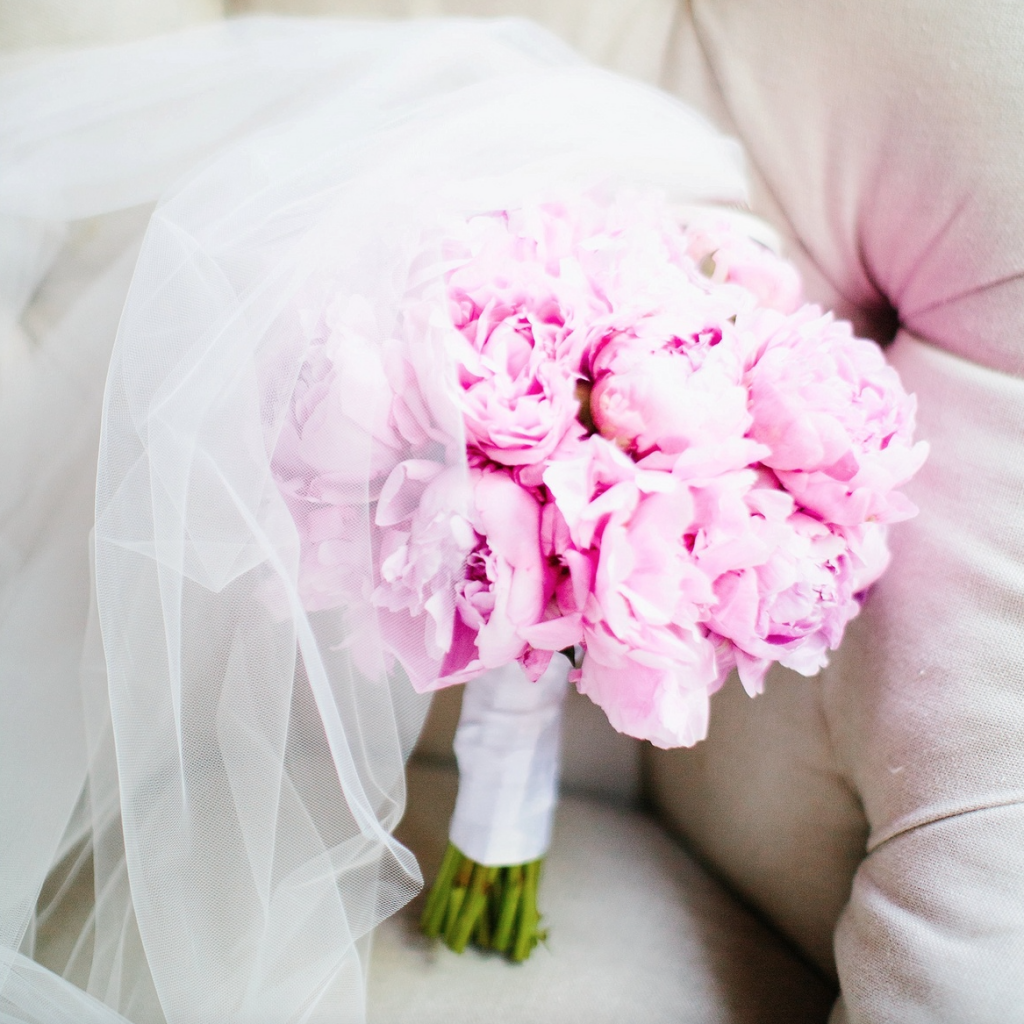 Of course you want the obvious photos to remember your wedding by:
the bride and the groom;
the bride and the groom with each side of the family;
the bride and the groom with both sides of the family;
the bride with her bridesmaids;
the groom with his ushers;
the bride and the groom, the ushers, the bridesmaids, both sides of the family...
The list can go on and on; and in many ways it should. After all, let's be honest, a lot of people will have made a considerable effort to make your wedding day all you could have ever wanted, so it seems churlish not to take the time to commemorate it with a professionally-taken series of photographs that will include everyone that really matters. Which is (hopefully) everyone you've invited to celebrate with you.
But don't get too carried away with lists of who has to be photographed with whom. Apart from the formal shots, what you really want the photographer to do is to:
(a) capture those special, off-the-cuff moments
(b) encapsulate in a few stills the true essence of the Happy Couple on their Big Day.
Take a look at these creative wedding photos I've collated and you'll see what I mean. Some have been planned, some are spontaneous - ALL of them are relaxed and joyous!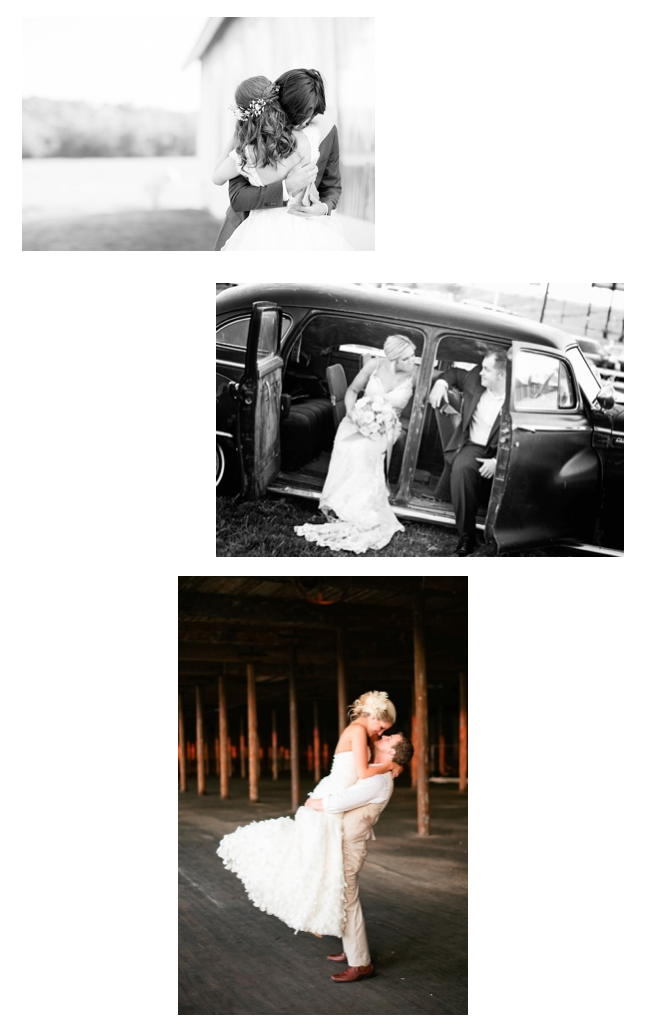 Cheers, girls! I love this one of the bride before she starts getting ready; she looks SO happy that finally the Big Day has arrived! And below it, the look of concentration on the bridesmaid's face as she is concerned solely with getting that sash right for the bride.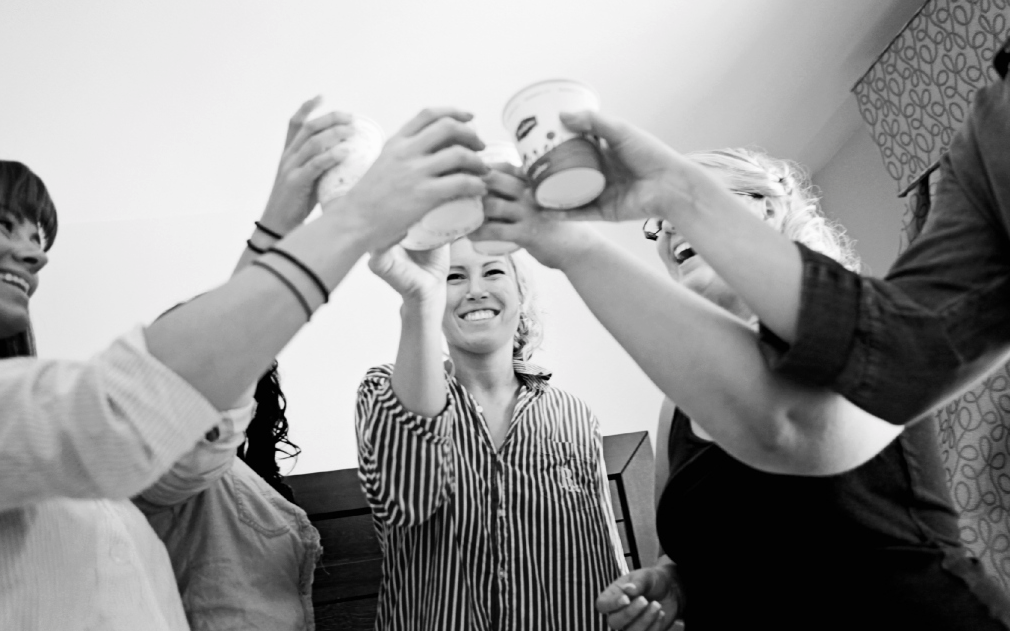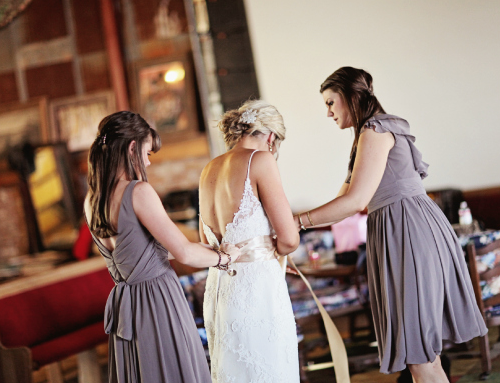 Isn't this the sweetest shot? Totally un-staged, you just know that this Father of the Bride couldn't be prouder than he is at this very moment, as evidenced by the subtle, but unmistakeable, thumbs up.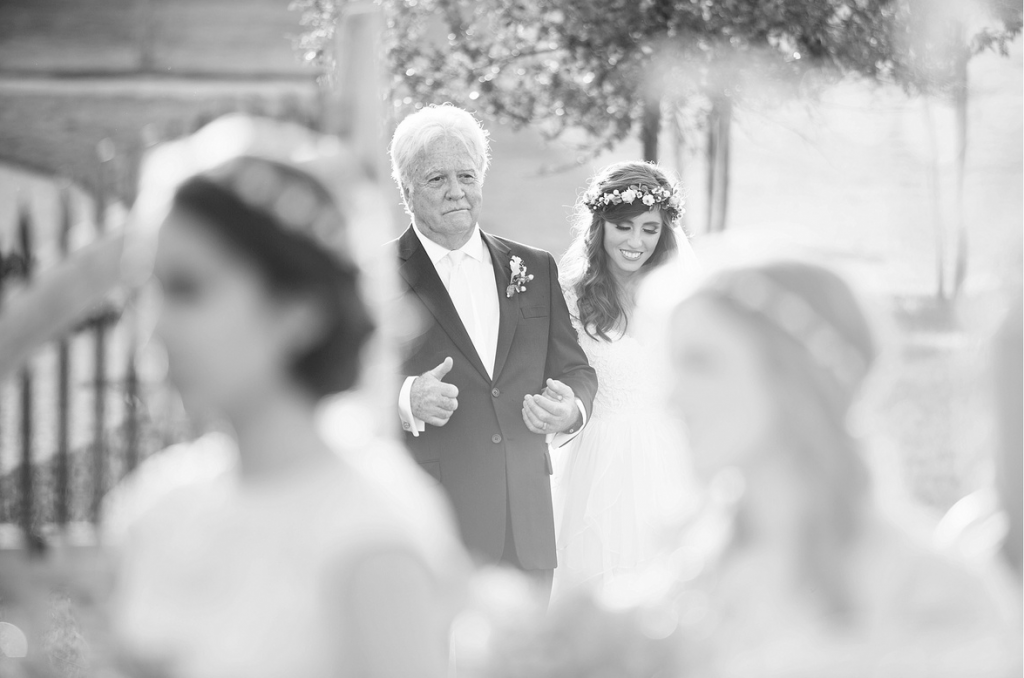 These next few have been beautifully arranged and are forms of art in themselves, providing perfect momentoes of all the meticulous planning that has gone into the wedding.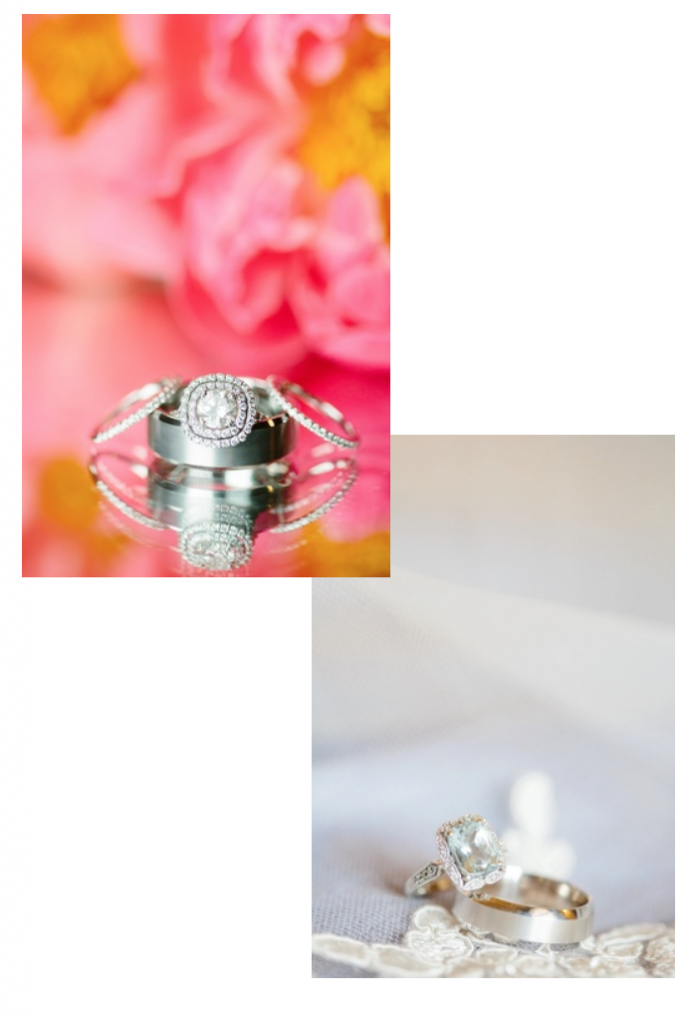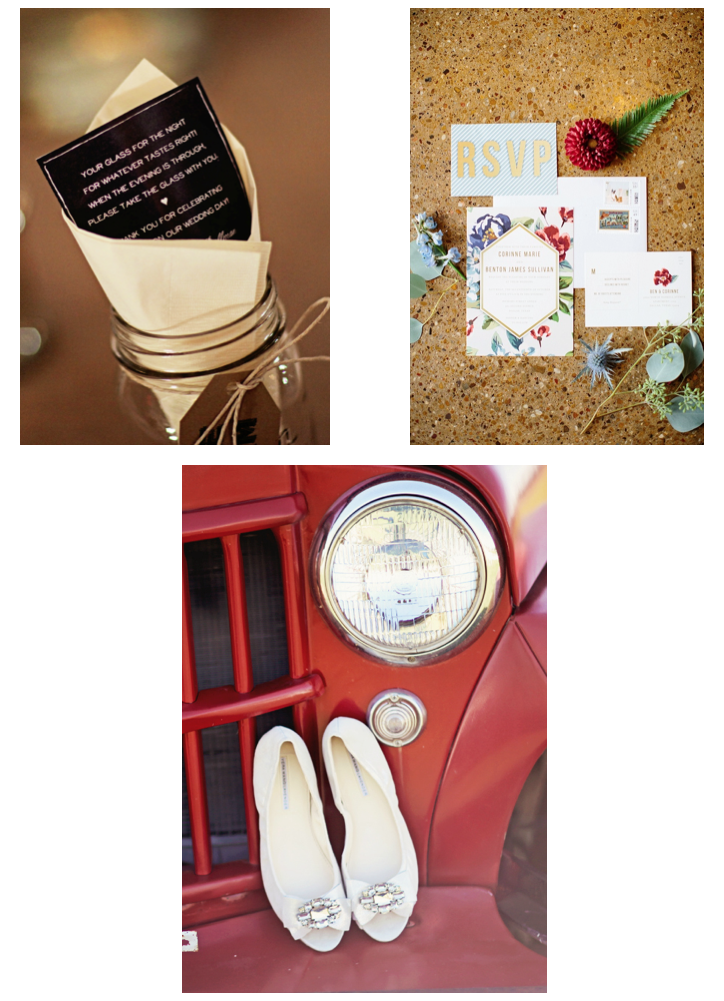 I particularly like the idea top right, to put together an original invitation, reply card, name place and flowers from the various arrangements all in one shot as a wonderful reminder of the ancillary aspects of the wedding that went to create the cohesive whole.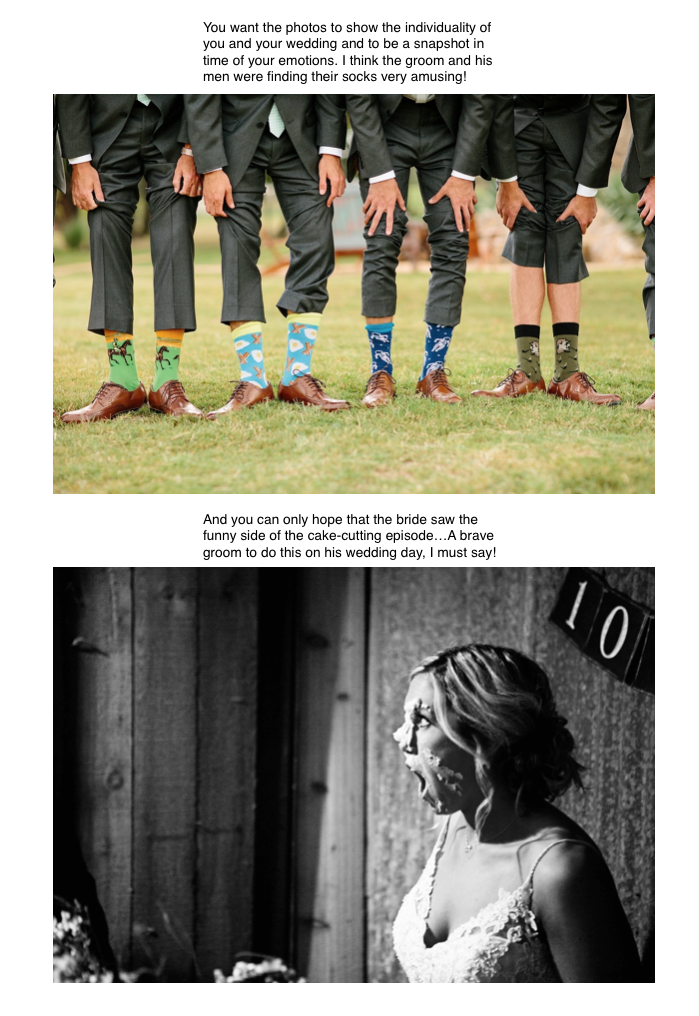 With huge thanks to Ben and Britney Tarno.