Sweet Tree Table Decorations
What fun would this be for your wedding? Edible table (and floor!) decorations like these fabulous 6', 5' and 4' green and white sweet trees from Sweet Creations below or the joyous red and pink one above.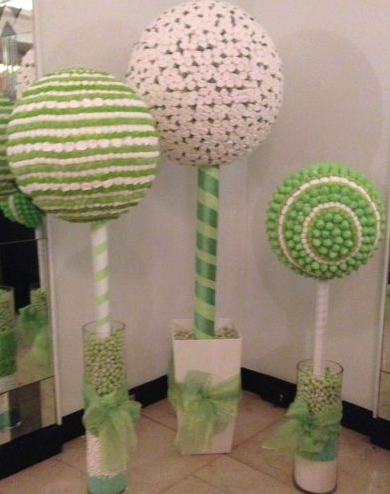 A sort of cross between topiary and Charlie and the Chocolate Factory, sweet tree table decorations will provide a talking point, a pudding and a visual delight all in one. You could either have a cluster of the different types of confectionary on each table, or have one variety per table, or just have a veritable forest of sweet trees as a buffet display. And of course you can choose the sweets to match your colour scheme. So you could go all pastels with your very own Mini Egg Tree from Cuckooland.com.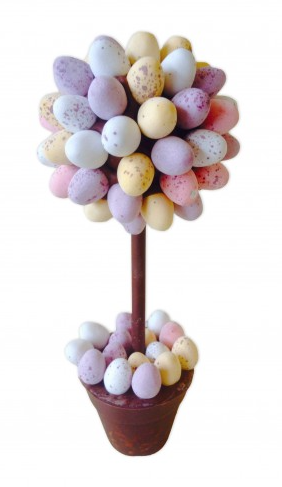 Or just head for the chocolate with these fabulous Minstrel Rose Sweet Trees (below) from Cuckooland and tie in the colours with the bows and central candy roses. The pots can be personalised too which could be even more fun!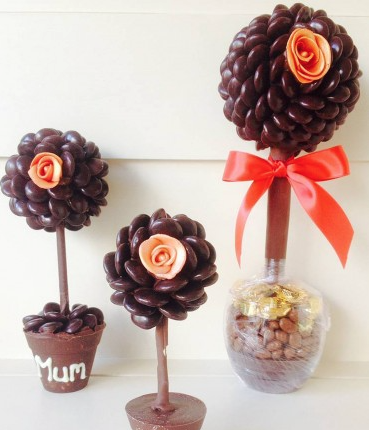 The two smaller sizes have edible bases of Belgian chocolate and chocolate krisp (this just sounds like heaven on earth!) whilst the two larger sizes stand in elegant glass vases.
Equally as sweet (pardon the pun) are the pastel-coloured Love Heart Sweet Trees, for the true romantics! Again from cuckooland.com, these feature childhood favourite Love Hearts and pink marshmallows - ah, wouldn't that make for the prettiest of table decorations?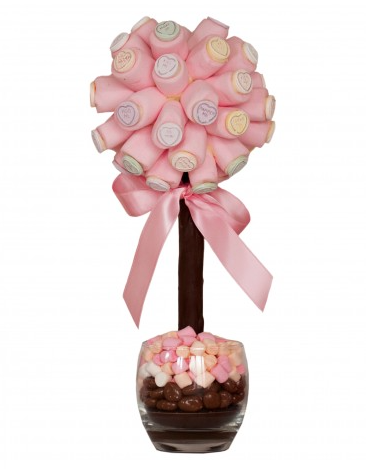 And of course another timeless classic would be the Liquorice Allsorts Sweet Tree Table Decoration from Very, which would be perfect for a technicolour-themed wedding - how did the old ad go? "All sorts love Allsorts" - rather fitting for a wedding, I feel!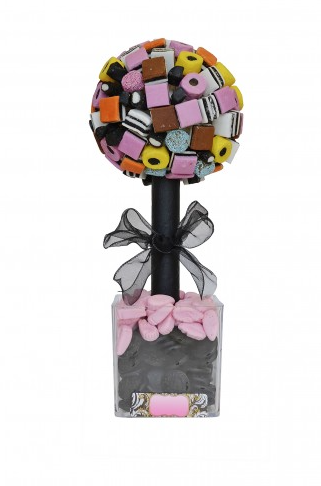 Which sweet would you choose?