Three of my favourite things in the world have got to be:
I stayed at this esteemed hotel only the other weekend and it never fails to lift the spirits and invigorate the soul. So WHAT FUN to stumble across the fabulous Bubblegum Balloons company the other day who have miraculously managed to combine all three items on my list when they decorated part of the hotel for a Wedding Fair earlier on in the Autumn with their glorious giant wedding balloons.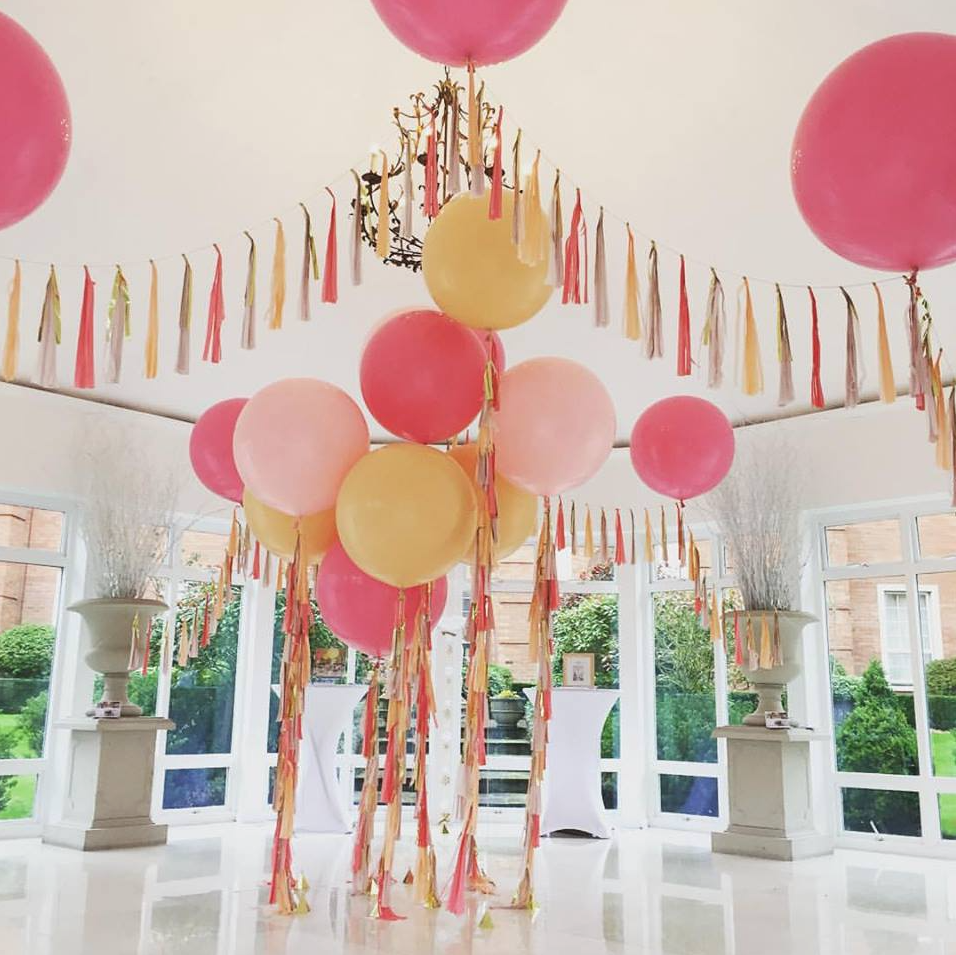 Can you imagine your guests walking into this display at your reception? They would just be bowled over! And the amazing Bubblegum Balloons have so many options and colours to choose from - you are limited purely by your imagination (and I guess by your budget too!).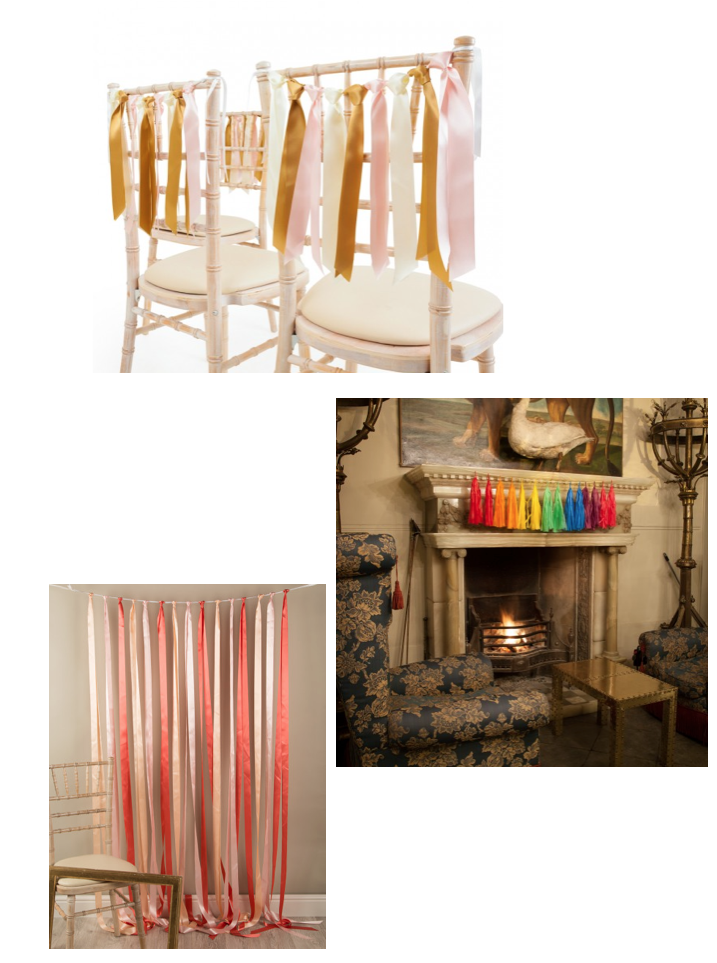 You can have joyous, colourful silk tassel tails on the balloons, satin ribbon chair backs, bright balloon table decorations, tassel garlands, giant balloons filled with confetti and silk ribbon backdrops - the list is almost endless - and all in the most beautiful of shades.

Sigh - let the images speak for themselves - I defy you to not to fall in love with them!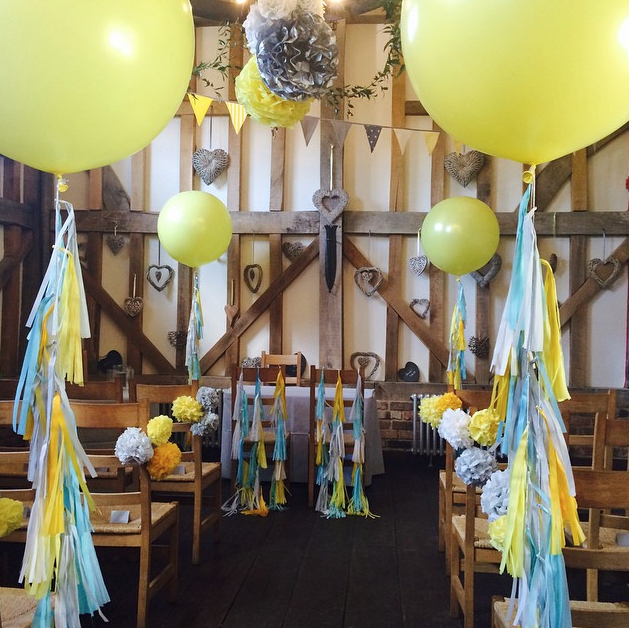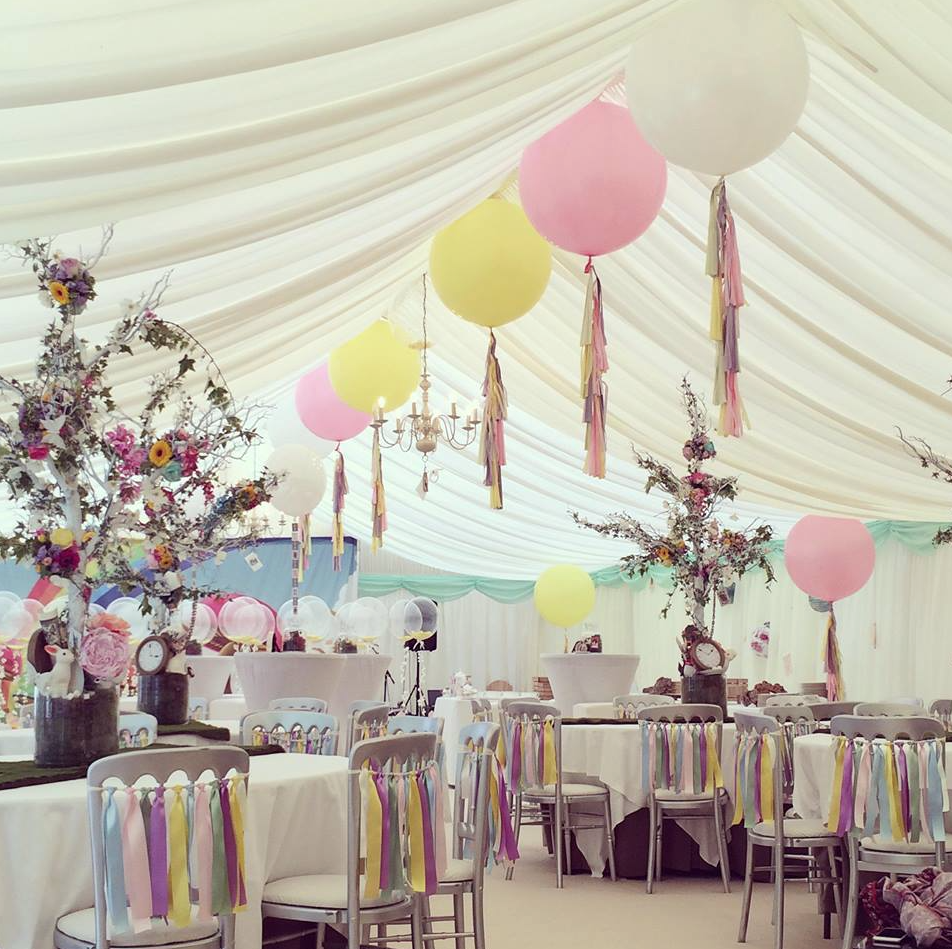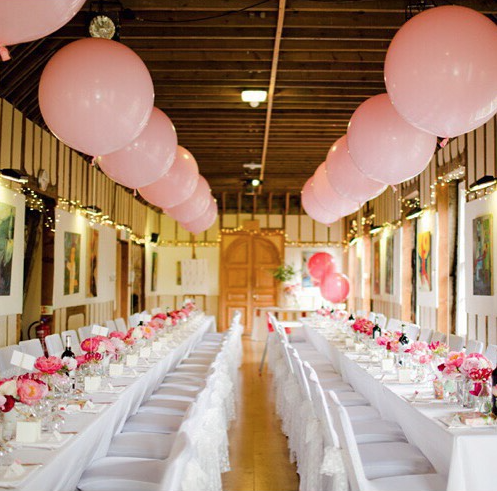 With enormous thanks to the three clever ladies at Bubblegum Balloons who have created these wonderful props for all of you brides out there to have just the most beautiful wedding ever. Happy planning.