Dresses with beautiful backs
As a bride or bridesmaid, we all know how important it is to look fabulous when you're having your picture taken from the front, but what about during the ceremony? The congregation will spend a fair amount of time staring at your back - so make sure you give them something lovely to look at!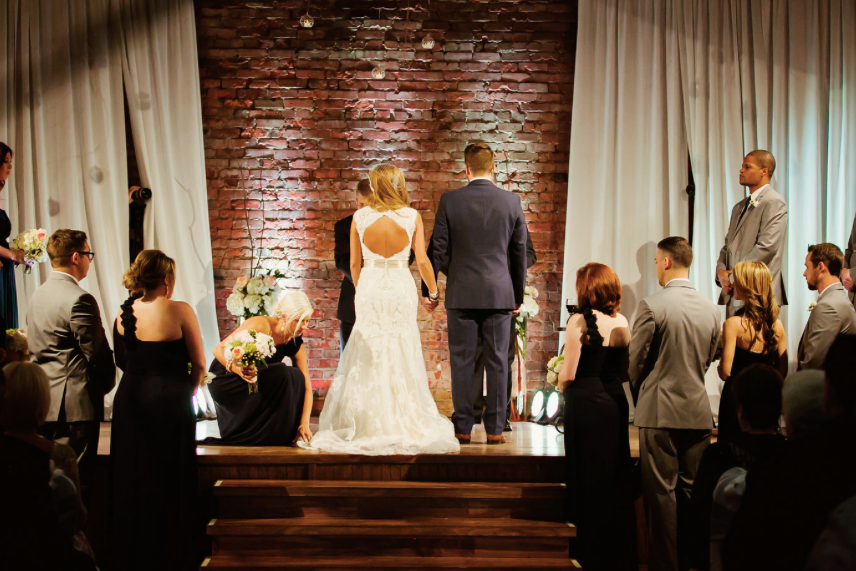 This lovely bride got it right not just with her own gown, but for her lovely bridesmaids too (with many thanks to shopjoielle for the lovely photo). The girls shown above are wearing After Six Style 6611 in Midnight and that one-shouldered ruffle is as pretty from the back as it is from the front: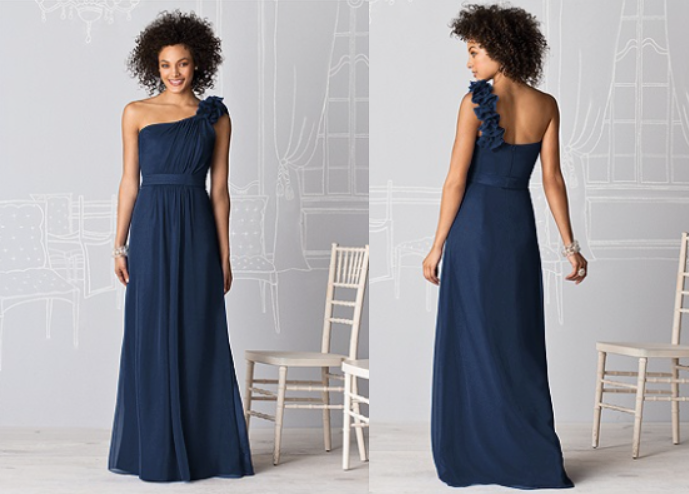 And of course if you choose Twist Dresses for your bridesmaids, the world is their oyster when it comes to creating dresses with beautiful backs - they just can't go wrong!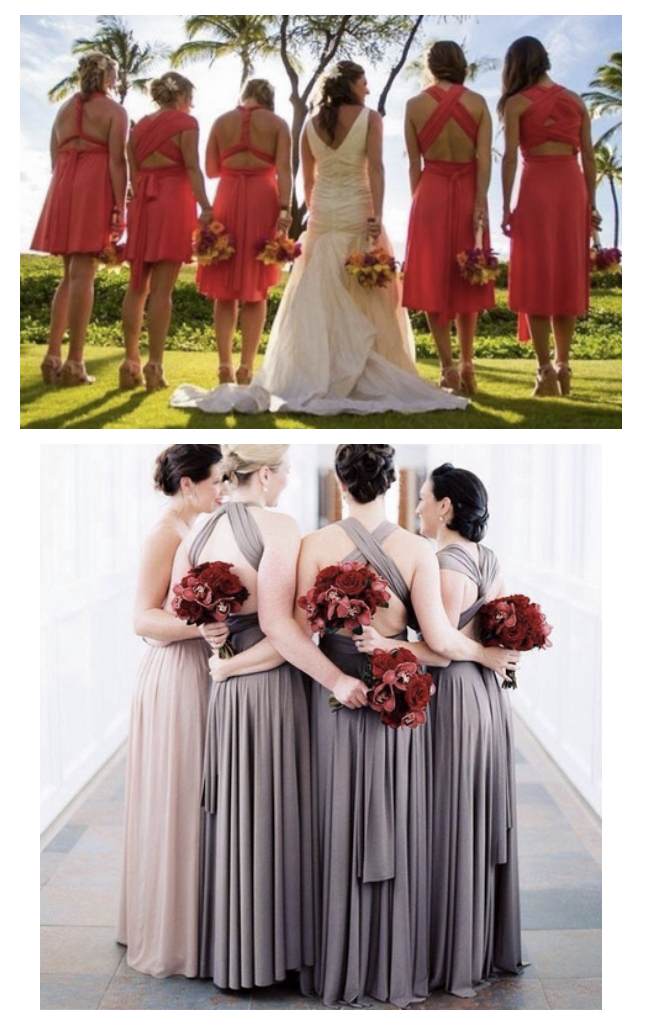 Two other dresses from Dessy that have, to my mind, stunning backs are here, although I know that this is just a small selection of the options available! First up is the gorgeous - and there is no other word for it - Dessy Collection Style 2832 in Punch matt satin - its deep cowl back works so well with the weight and lustre of the material.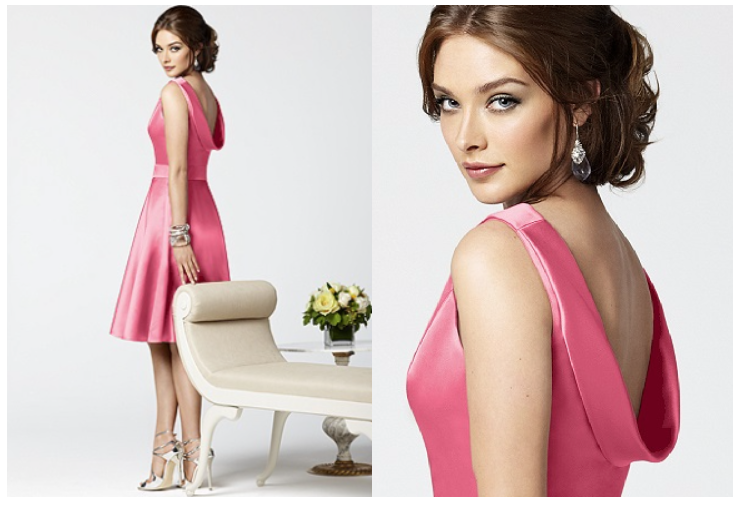 And secondly is the Dessy Collection 2933 whose demure shirred jewel neckline at the front belies its plunging V at the back; the chiffon yoke adds to its drama and the shape is balanced beautifully by the trumpet skirt.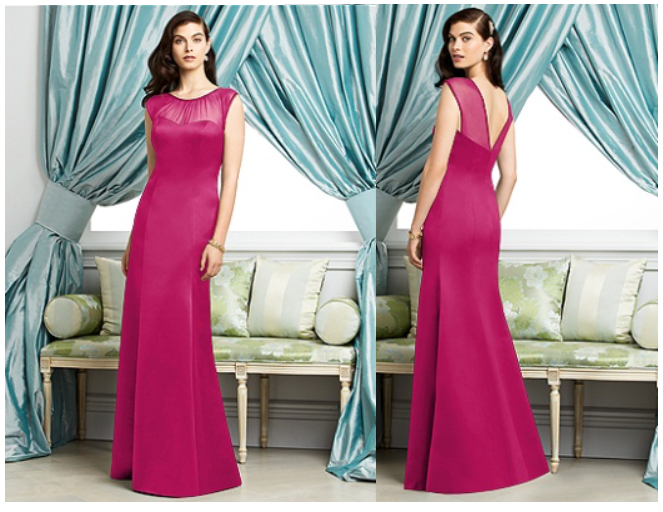 So don't forget, there's more to a wonderful dress than the front; make sure you investigate all of these lovely dresses with beautiful backs before you decide on which one to get. Happy shopping!