The Top 10 U.S. Towns for a Destination Wedding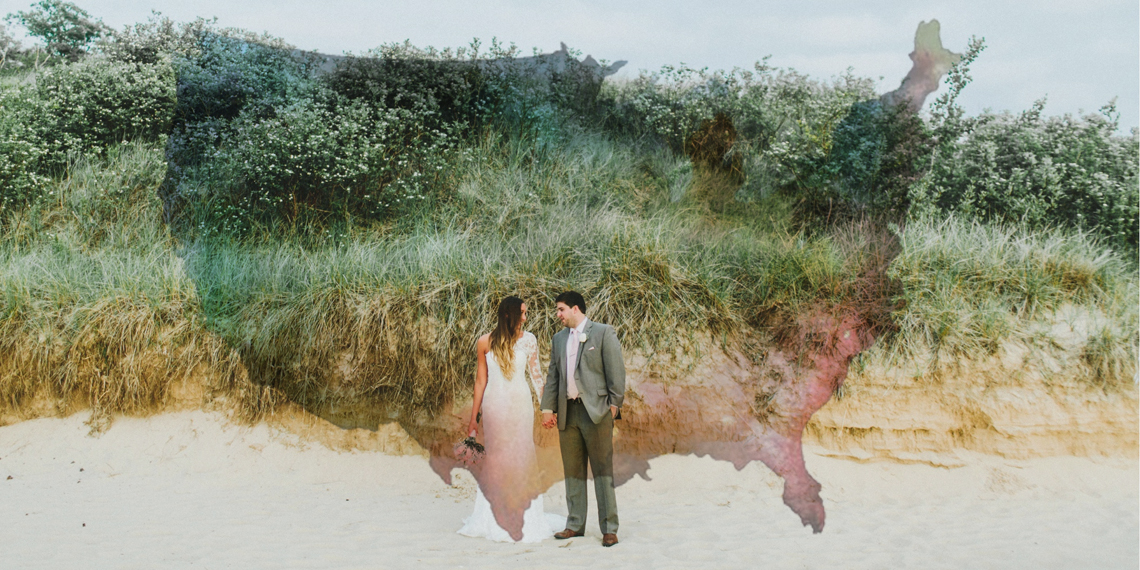 So you've decided you want your wedding to be an adventure away from home, but which destination will suite all your fantasies for the special day? It's amazing to know that you don't always have to take a 10 hour flight to escape to an island oasis or desert retreat. Your dream destination may just be a few states away! From charming ski towns to coastal coves, these are our top ten wedding destinations located right here in the good ol' US of A: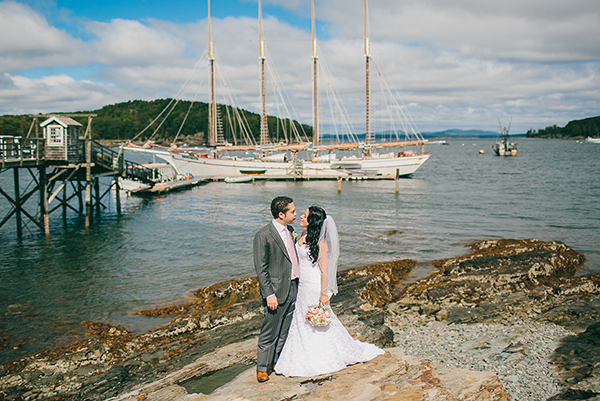 10. Bar Harbor, Maine

There is something rugged and peaceful about the coastal stretches of natural beauty that are hidden in the east coast's most northern state. Venture to the charming town of Bar Harbor for the rustic-chic wedding of your dreams. The town is conveniently nestled right next to Acadia National Park for wildlife sightings and wilderness activities. Summer and early fall are the most popular time for ceremonies because of the cool breezy days and gorgeous waterfront views.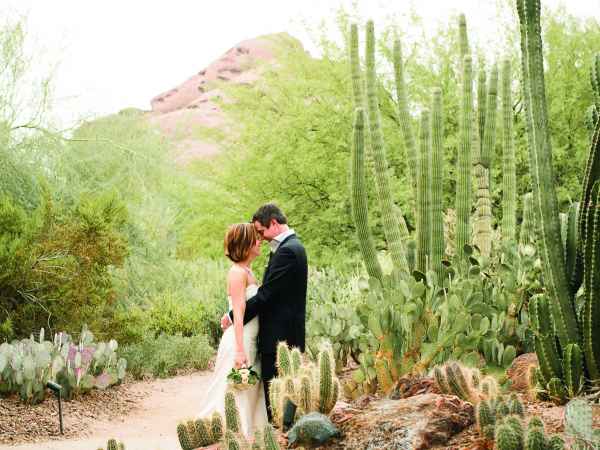 9. Scottsdale, Arizona

Think red hues, sky-scraping cacti, and a prevalent Native American culture on a retreat to the southwest. Arizona's desert landscape is unique to say the least. Scottsdale is a western-style little town with a lively nightlife scene and a number of quaint boutique hotels. Plus, no one will be able to complain about the weather. The days are always mildly warm and the evenings presents the most brilliant sunsets.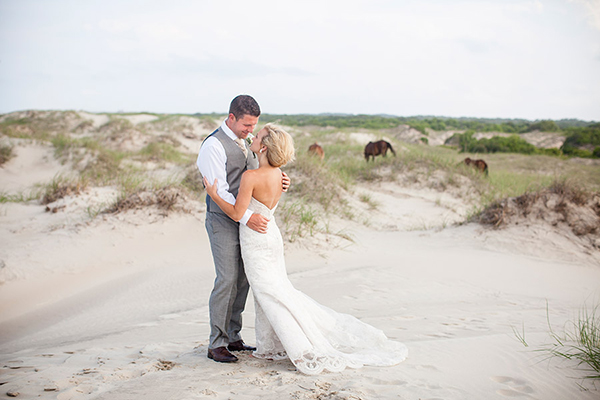 8. Outer Banks, North Carolina

The Outer Banks is comprised of miles and miles of long sandy shores and a number of family-oriented beach towns. Your wedding invitations should promise lighthouse tours, a good surf, and lots of sunshine. The most unique sighting of this tranquil destination will definitely be the wild horses. They still roam near the northern beaches which is the one of the only places left in the country where they can be seen regularly.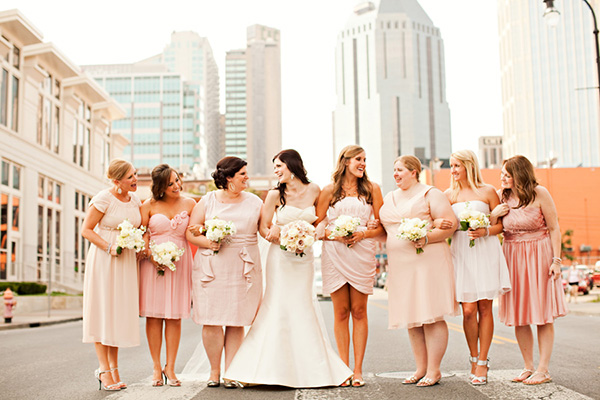 7. Nashville, Tennessee

Even if you're not a country music fan, you'll be sure to fall in love with this entertainment capital. Allow your guest to enjoy all kinds of music and shopping experiences. Besides its sheer southern meets urban appeal, it is considered one of the most affordable and accessible wedding destinations in the country.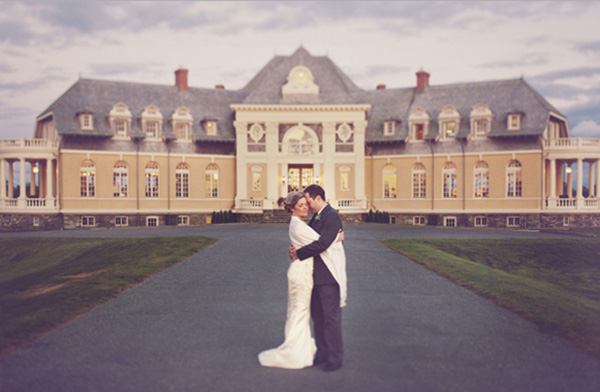 6. Newport, Rhode Island

Who knew that the country's smallest state could boast a town with all of your wedding necessities and more. Newport is a quaint town located just 30 minutes from Providence that features historic architecture and an enormous amount of culture. The New England Colonial style mansions scattered along the famous cliff walk create an elegant setting for ceremonies, receptions, or photos.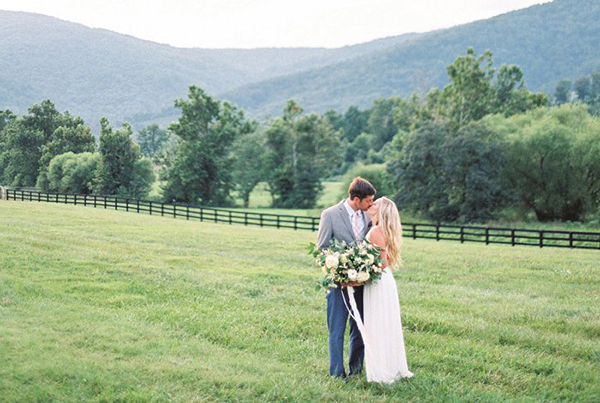 5. Charlottesville, Virginia

Virginia is for Lovers, and that's exactly how you'll feel once you visit the college town meets art hub of Charlottesville. With the perfect amount of southern charm and romance, this town has a very wide range of venues to choose from. From Chapels, to wineries, to horse farms, its a rural location with a bustling downtown spot for a party to remember.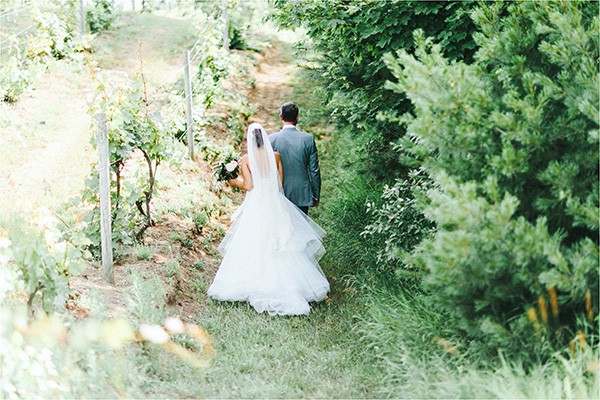 4. Sonoma, California

If you and your fiancé consider yourself food and wine connoisseurs, then Sonoma Valley will take the term foodie to the next level. Vast vineyards set atop rolling hills will be the perfect pairing to your chef-prepared gourmet cuisine. Remind your guests to bring a little extra cash, because they'll be sure to bring a few cases of wine home with them.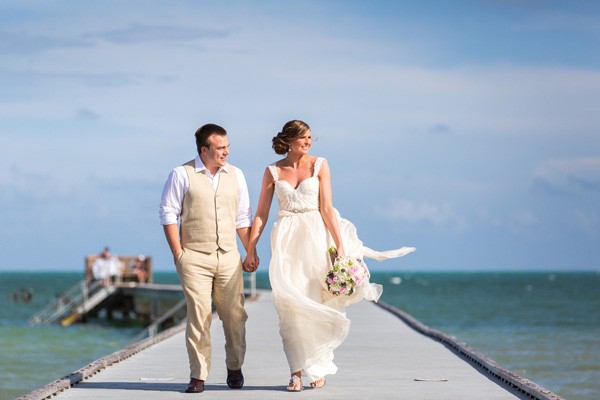 3. Key West, Florida

The Keys promote a laid back island vibe with crystal clear water and white sandy beaches comparable to those of the Caribbean. The major perk of staying domestic is that it will likely be cheaper and easier to get to for your guests. From snorkeling, to fishing, or even just relaxing on the beach, everyone will feel as if they are honeymooning.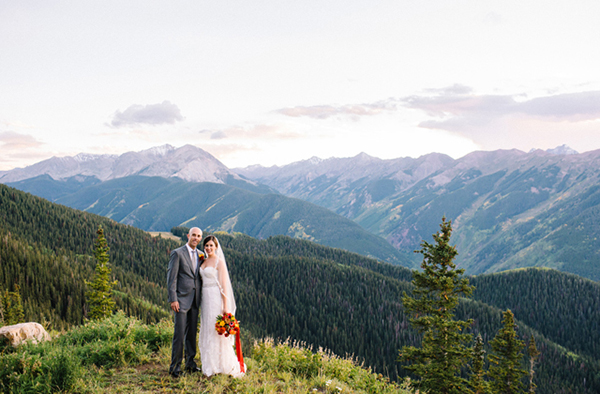 2.Aspen, Colorado

Mixing mountain town charm with first class luxury places Aspen at the top of most couples' lists for scenic weddings. Each season presents a completely different atmosphere for your ceremony. Whether you envision a winter wonderland or autumn oasis there is so much to see and experience within the breathtaking Rockies.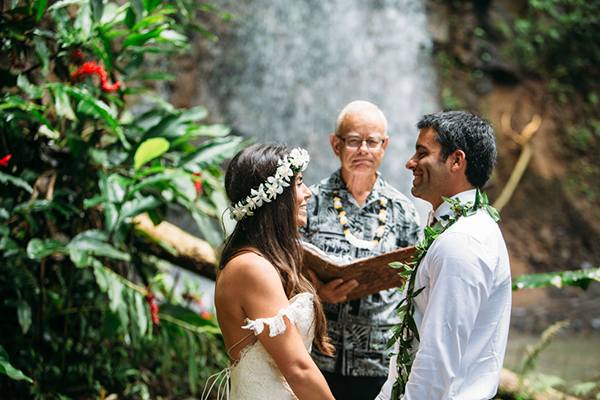 1. Kauai, Hawaii
America's 50th state is sometimes hard to imagine as part of our country. Kauai, nicknamed "the garden island" is the oldest and least commercially developed of the archipelago. The gorgeous terrain offers dramatic waterfalls, lush rainforests, and famous black sand beaches. Couples getting married in this sunshine mecca, don't like to miss out on incorporating a bit of Hawaiian culture into their ceremonies. Fresh orchids leis and traditional luaus are a must when making the trek to this tropical paradise.
Shop our twist dress! So versatile, it can transform to accommodate any destination of your choice.
Photos by Emily Delamater, Kristi Midgette, Rachel Moore, W. Scott Chester Photography, Cody Hunter Photography, Giving Tree Photography, Filda Konec Photography, James Christianson, and Holladay Weddings.