Winter wedding photographs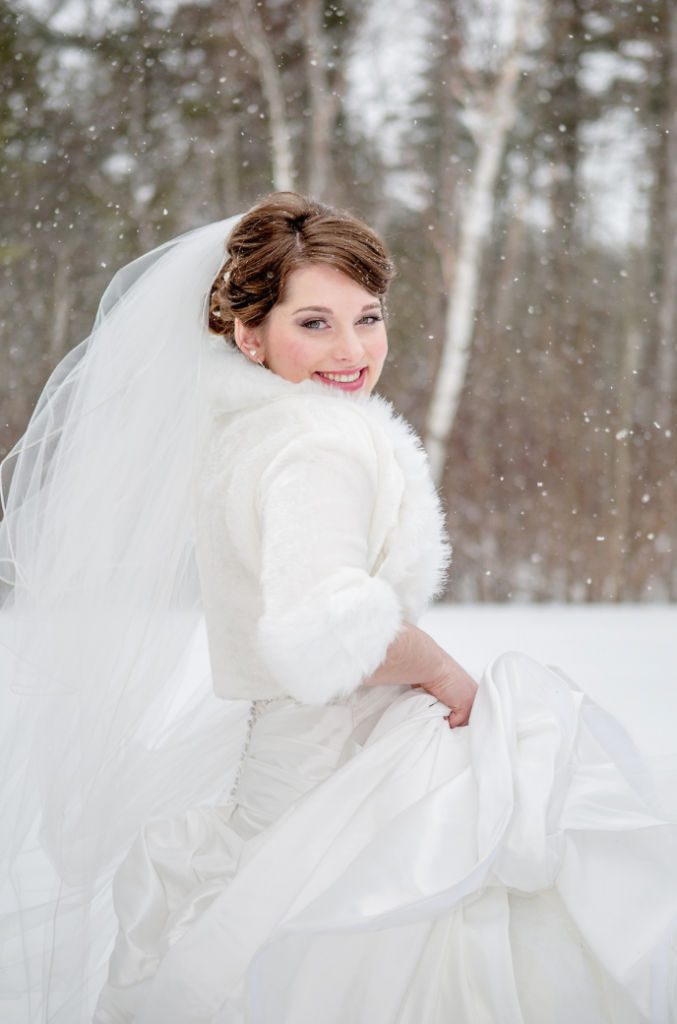 What fun to get married when the snow is deep and crisp and even - not something that you can rely on down in the South or West of the UK, but travel further North and into the hills and more likely than not you'll be able to have some gorgeous winter wedding photographs of your big day! The images here are all from the talented Anne Edgar Photography and it's almost enough to make you travel to Canada where Anne is based to have some of your own snow-flurried shots!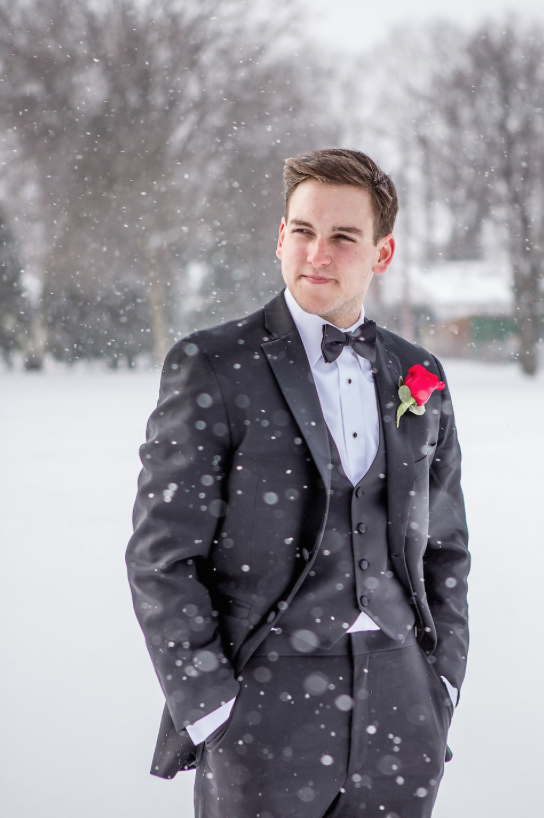 How sweet is this snap of the page boy? Bless! And as you probably know, I do love purple in the run up to Christmas so these bridesmaids and ushers just hit the spot in my eyes!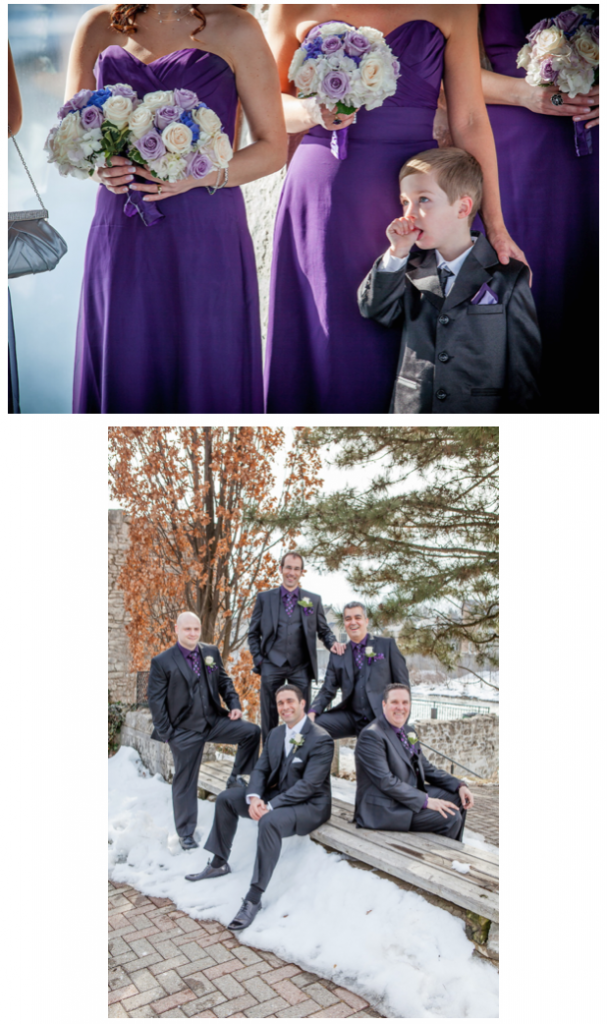 Part of the charm of winter wedding photographs is that the light is always so fabulous - and then throw in a little creativity and you really have some charming shots to remember your big day by...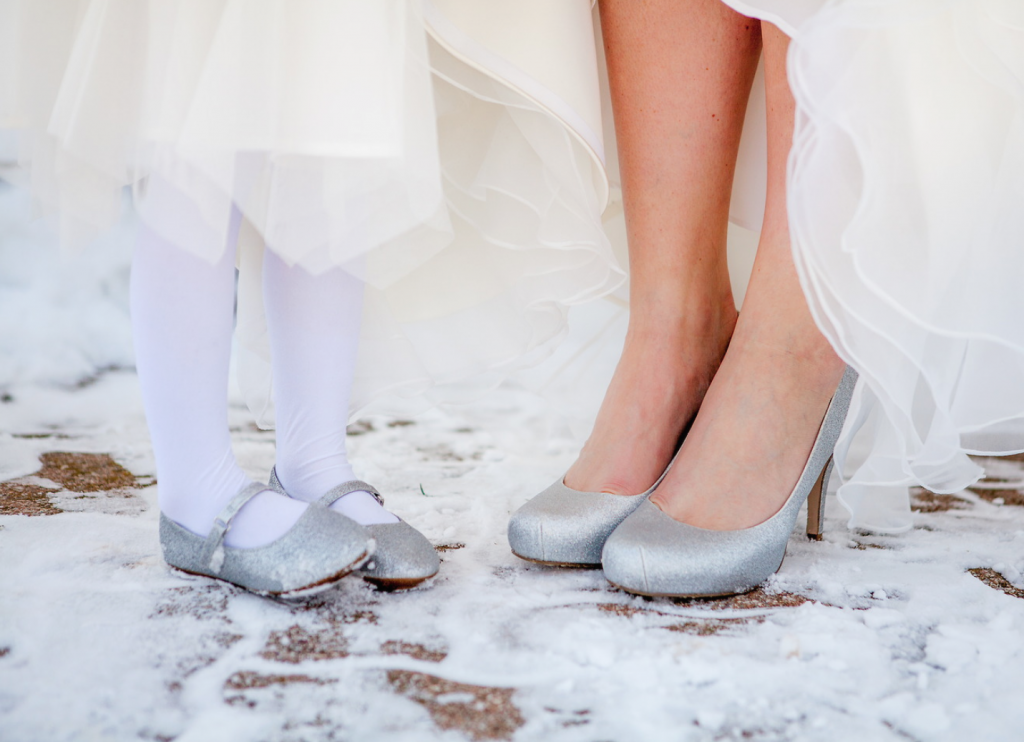 And clearly a winter wedding is the perfect opportunity to choose some funky footwear!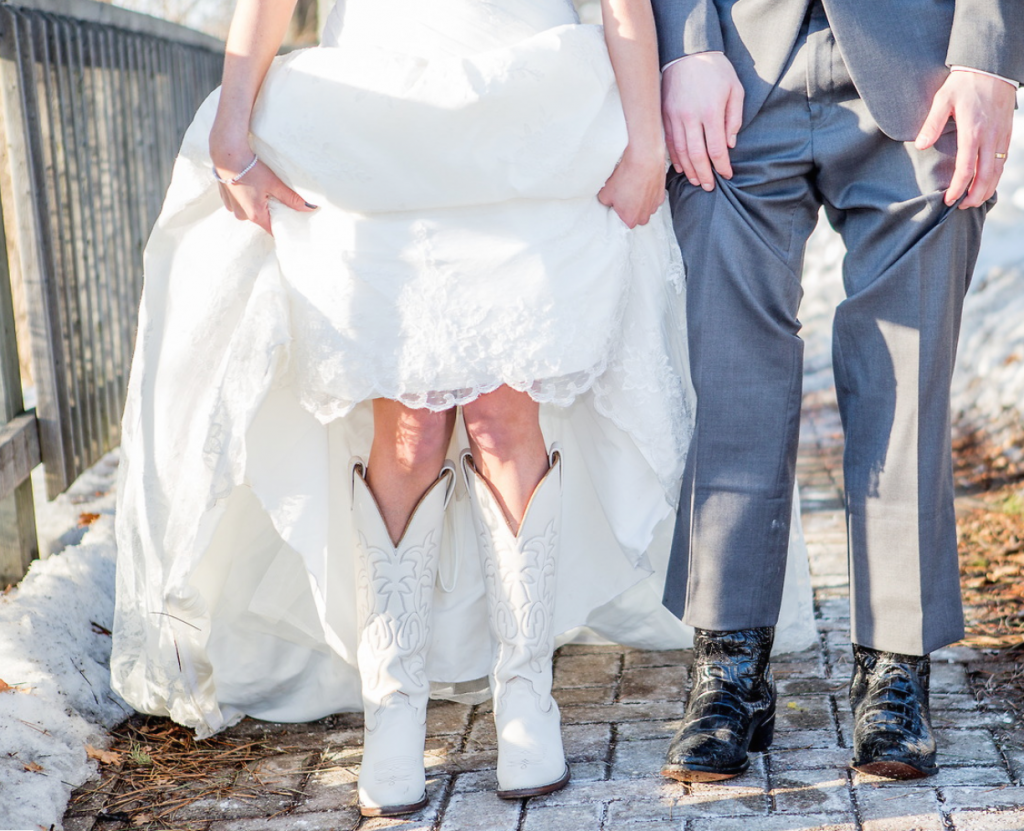 And one of the best things about snowy weather is that it hides a multitude of sins! A grey, cloudy backdrop might look a bit dismal if it were wet and windy, but suddenly with a bit of snow in the foreground, cloudy skies look beautiful!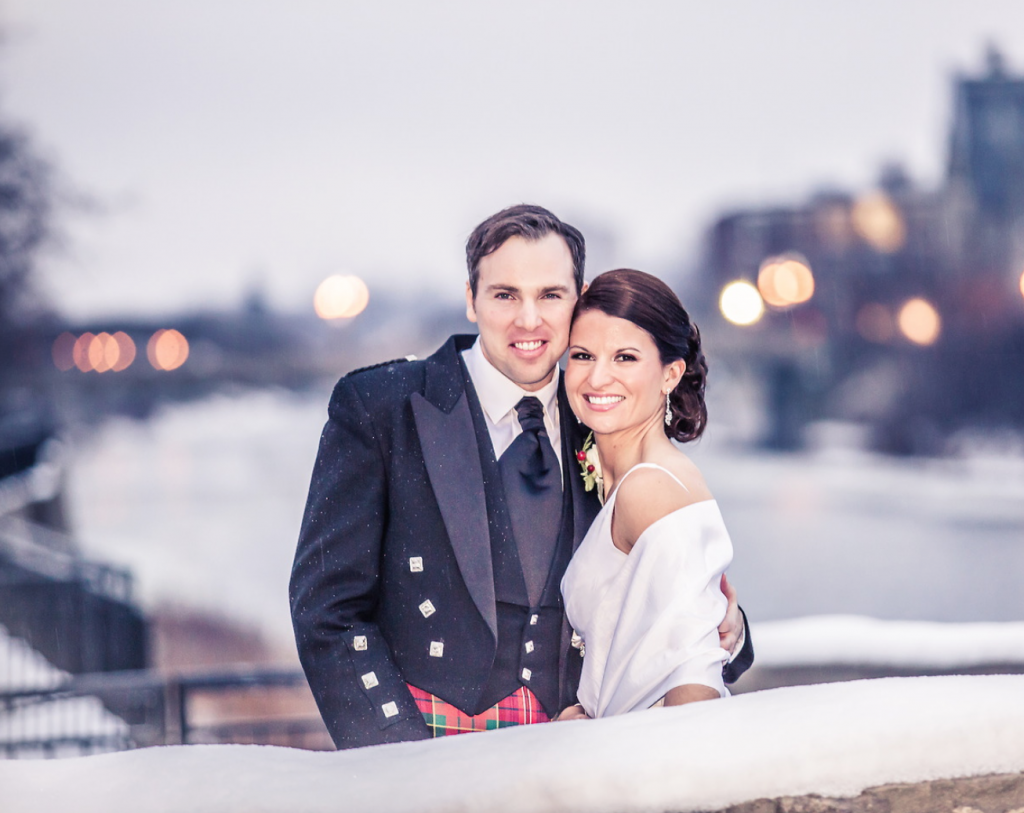 And this one actually takes the biscuit - the perfect combo of snow, sea and furry boots - way to go!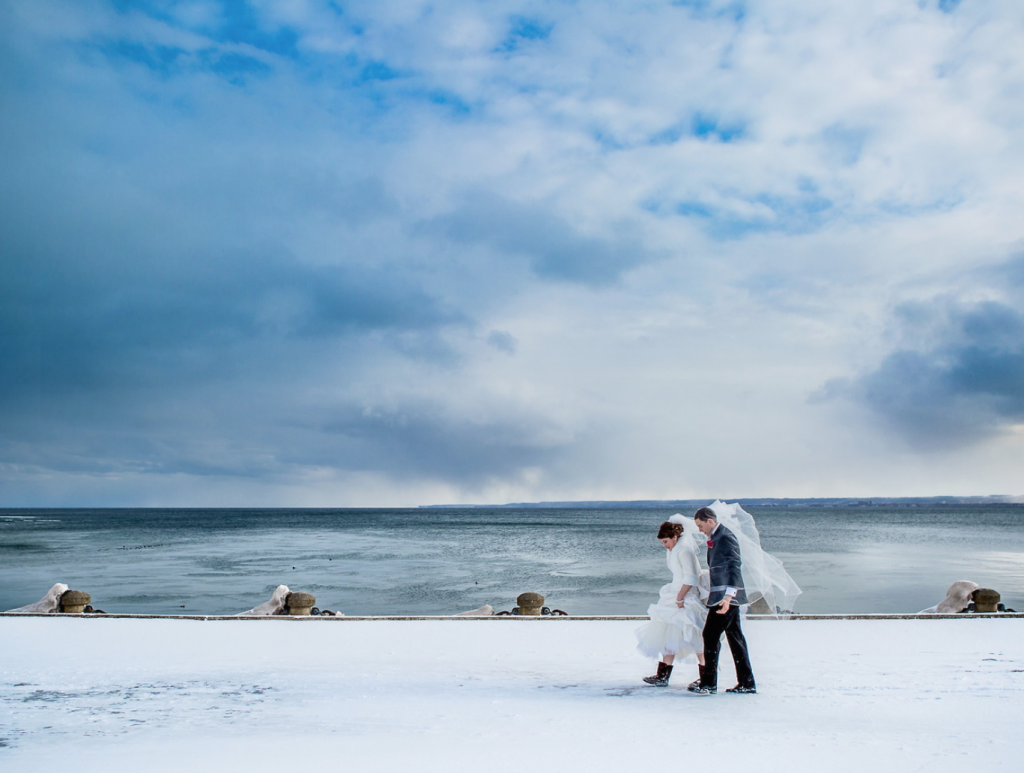 I am indebted to Anne Edgar Photography for the amazing, wonderful winter wedding photographs and I hope that if you do get some snow at your wedding, your photographer is as talented as Anne at capturing the joy of it all.