A Glam DIY Perfect For a Festive New Years Wedding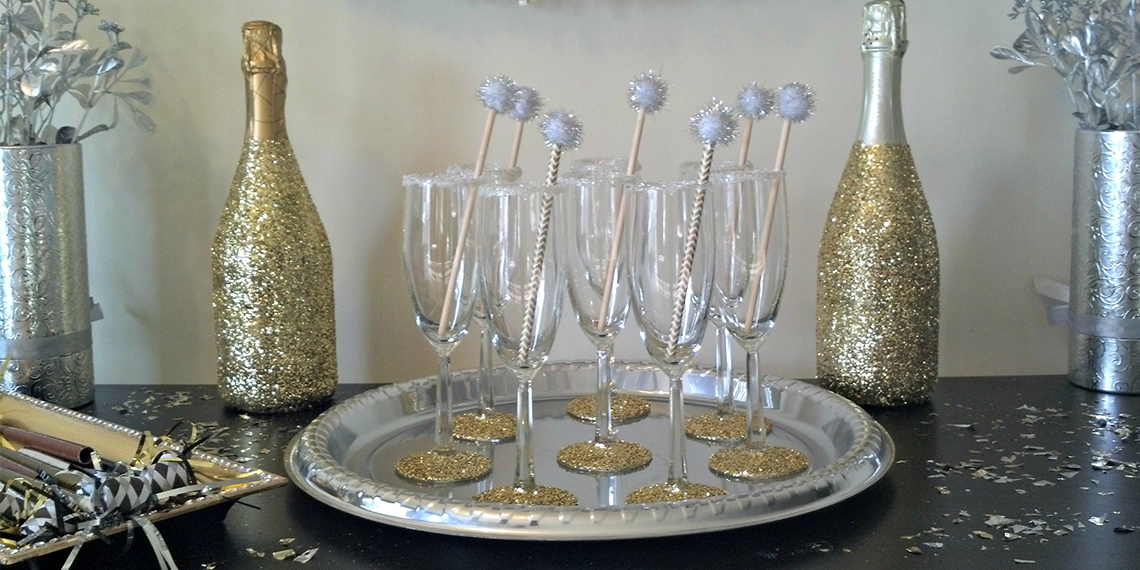 With sparkling confetti flying, sequin gowns twirling, and champagne bottles popping, New Years Eve is a time meant for pure celebration. New Years weddings come with all the glitz and glam that you would expect of the annual holiday. Plus if you're a couple fueled by pushing each other to be your best, then incorporating resolutions into your ceremony is just another reason to tie the knot on the special day. Inspired by the sparkle and shine theme of these festive weddings, we've come up with this fabulous glitter glassware DIY. Try it out to serve champagne or handcrafted cocktails at the reception or simply give the glasses as gifts to your wedding party.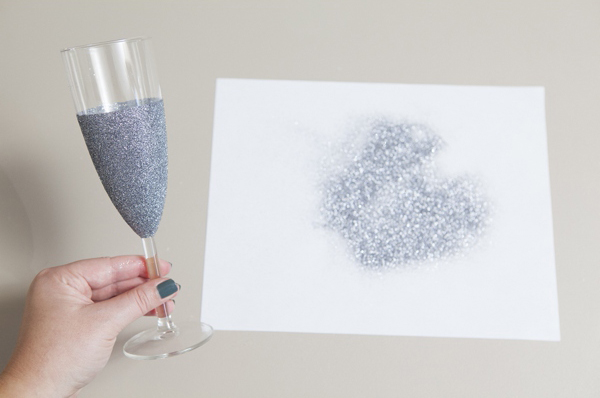 Materials:
Glassware (champagne or martini works best)
Glitter (in your choice of color)
Step 1: Clean the glassware.

Step 2: Adhere tape to the glass where you want there to be straight lines. For example if you want to glitter only the stem of the glass then place the tape around the top of the stem.

Step 3: Use a paintbrush to brush on Elmer's glue to the area of the glass that you want the glitter to appear.

Step 4: Pour the glitter onto a paper plate. Use your hands to sprinkle it over the glue area on the glass until it is fully covered. Let it dry for 30 minutes.

Step 5: Use the other paintbrush to apply Mod Podge over top of the glitter in a thin layer. This will allow the glitter to stay in place better. Let it dry for 2 or more hours.

Voila!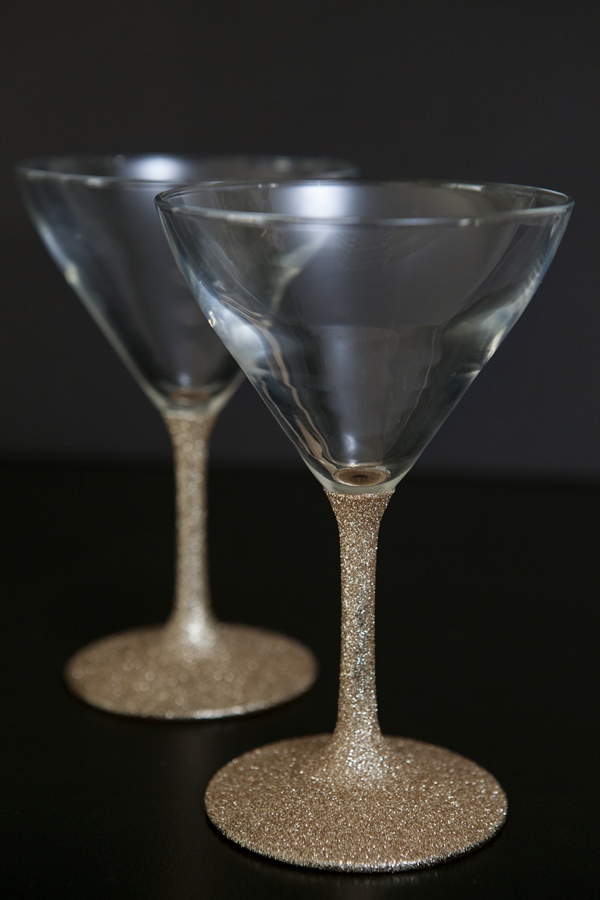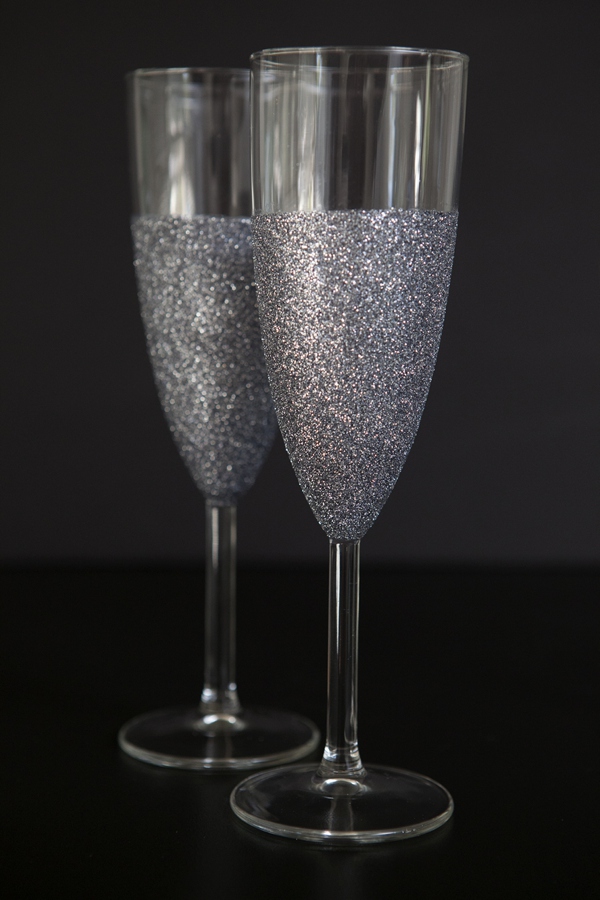 Photos by Budget Savvy Hostess and Mike Carreiro.