What to Wear to Your Engagement Party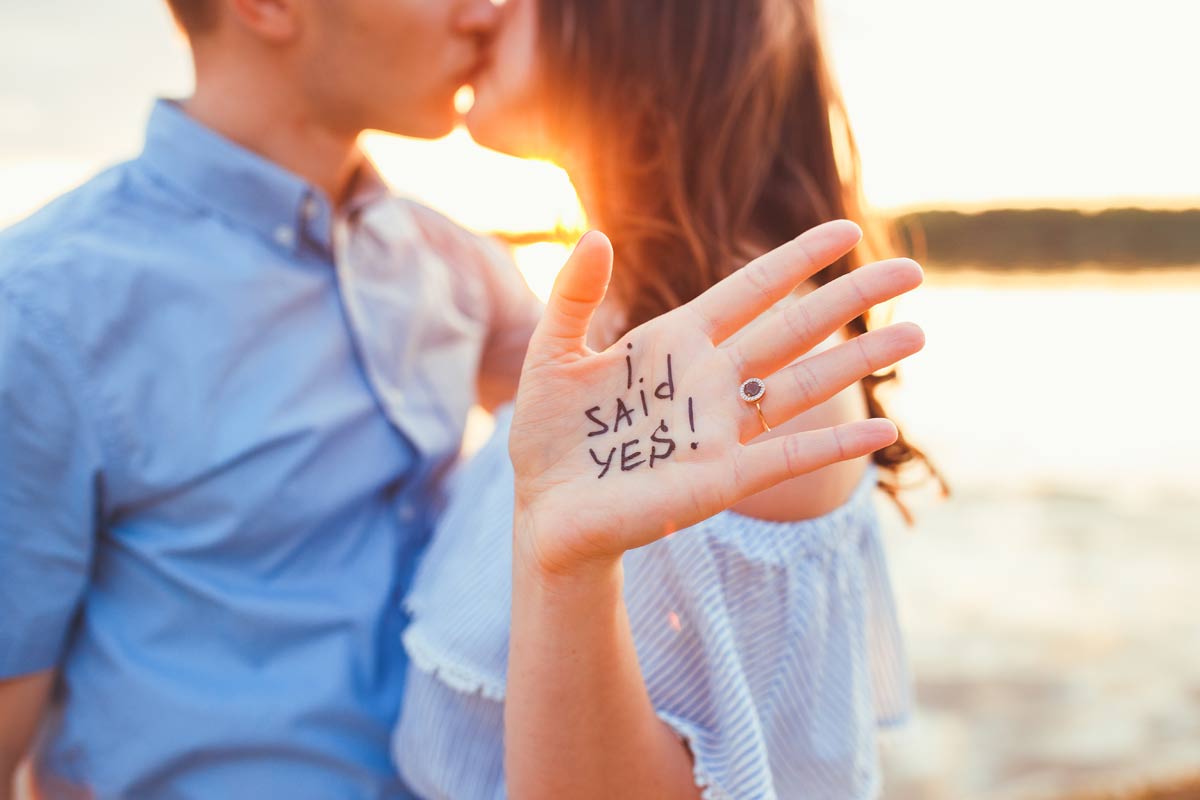 He popped the question, you said yes and now you're celebrating the fab news at a night-time soirée with your nearest and dearest. So the burning question is...
What do I wear to my engagement party?
Press pause on pinning loads of engagement party ideas, because it's time to talk engagement party dresses. The secret to choosing your perfect dress, is finding a dress that makes you feel beautiful and confident. You could opt for a little white dress. But if you're looking for a little more drama, these engagement dresses are for you.
Dark, Elegant, Figure-hugging
If it's an evening do, I'd definitely go for something dark, figure-hugging and elegant; after all, you've taken a pretty grown-up step getting engaged, so why not go all-out and wear a grown-up outfit? And steer clear of anything remotely bridal - the time will come for that!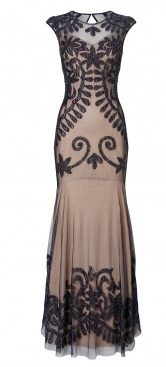 I love this Perseus dress from Monsoon (above). (Perseus was the brother of Helen of Troy. It's said that she was so beautiful that her face famously launched a thousand ships.) And I think that if you wore a dress like this you'd look and feel incredibly beautiful, confident, and quite the radiant bride-to-be.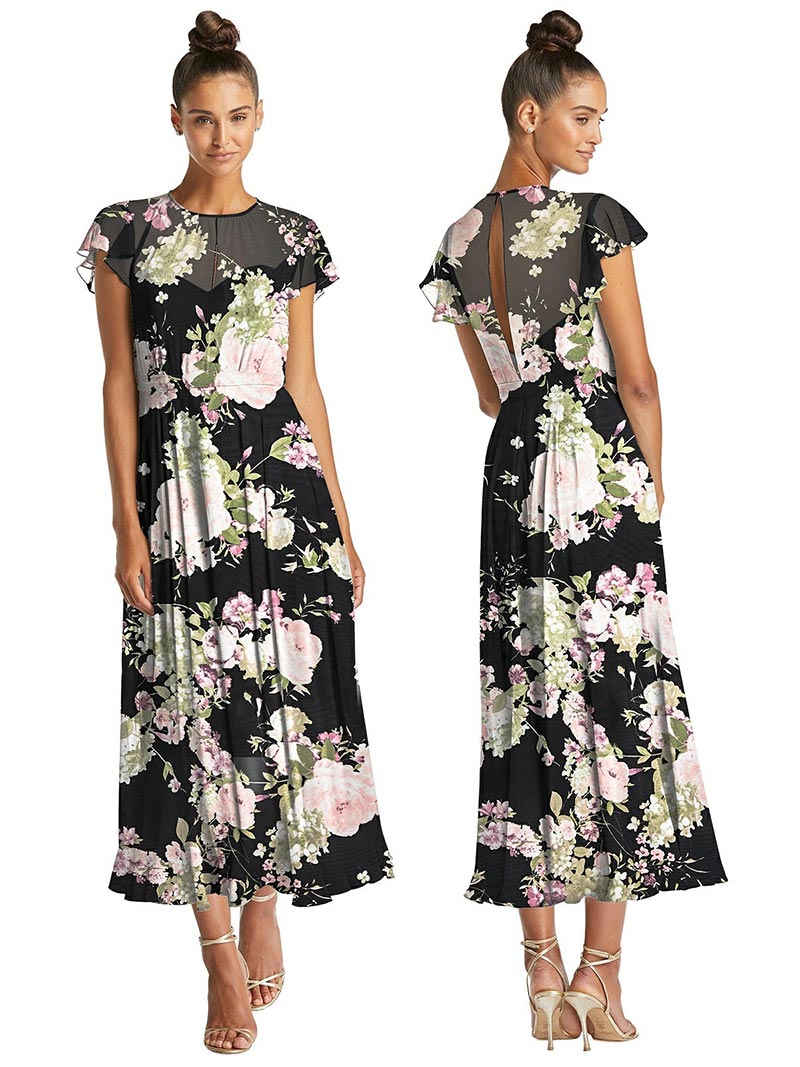 Charming, Floral, Flowy
A less fitted but equally as beguiling dress from Dessy Group is this black floral maxi dress (above), perfect to wear as you sip your champagne and circulate round the room, excitedly talking to everyone about your plans for the forthcoming nuptials.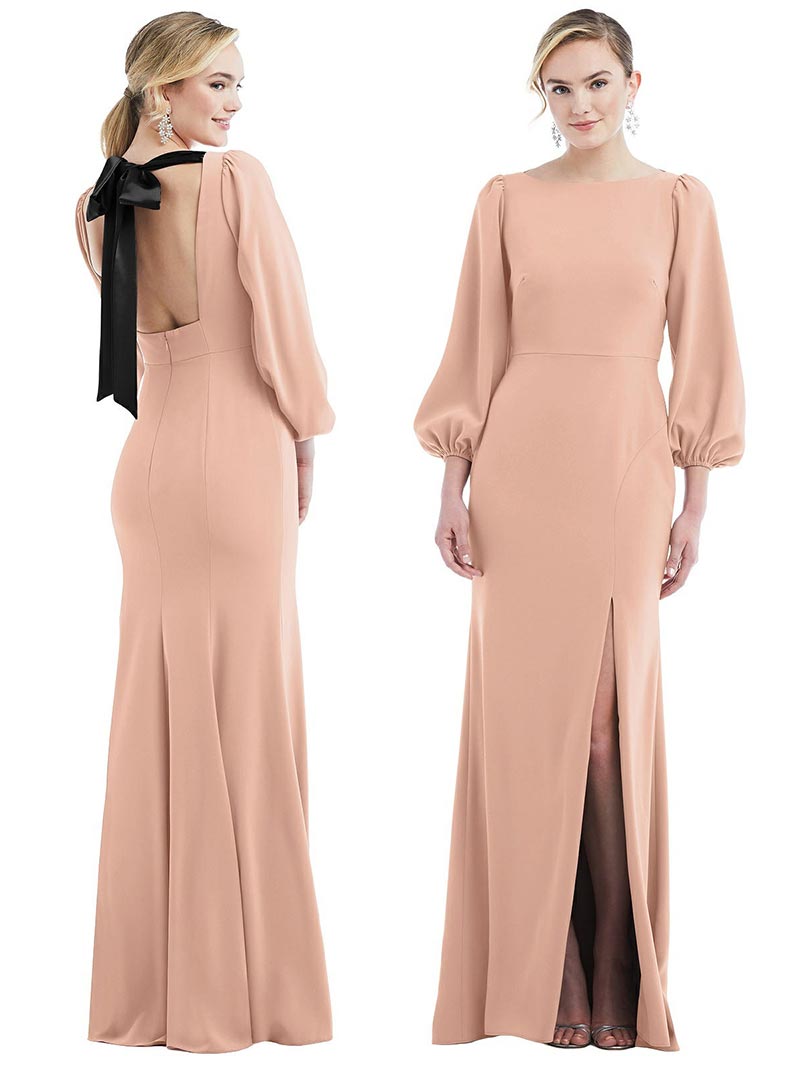 Understated, Classic, Stunning
Alternatively you could opt for the understated beauty of this stunning full-length puff sleeve crepe gown (above) with a dramatic open back and finished off with a satiny scarf tie. You can customize your look even further by choosing contrasting colors for the dress and scarf tie, like this classic combination of a warm, muted pink and black.
Glam, Fit & Flare
You don't have to wear long, of course. This Alfred Sung high-low dress (below) is superbly glamorous, with its v-back fitted bodice and lustrous satin twill fabric. The modified circle skirt gives a glorious sweep as you turn, and you'll feel the absolute Belle of the Ball.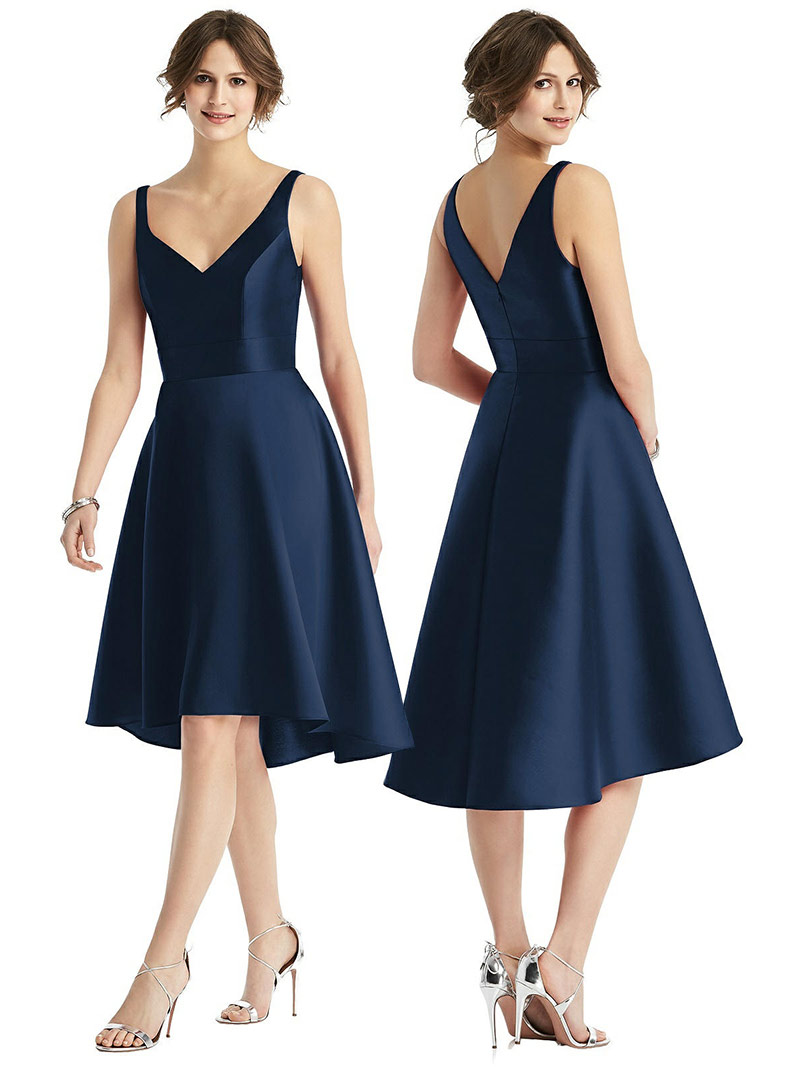 Sophisticated, Classy, Simple
The floral jacquard Verdure Tapestry Dress from Hobbs (below) is the height of sophistication and is a perfect example of what to wear to your engagement party; simply cut, colorful without being garish, and classy.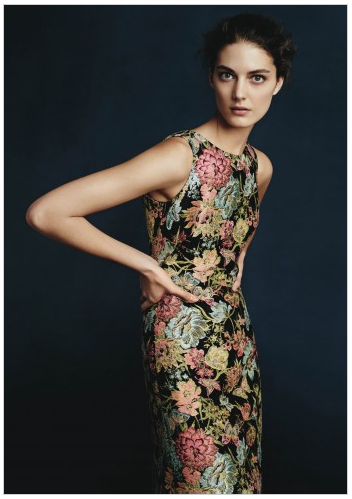 What more could you - or your fiancé - ask for?