Kingfisher Blue and Orange Bridesmaid Dresses
I was walking by a stream early the other morning and I saw a flash of brilliant blue and a streak of golden orange out of the corner of my eye as I disturbed a kingfisher from its feeding perch. There are few things more uplifting in life than spotting a kingfisher and it's not just because they are relatively rare; it's more that there is something incredibly awesome about Nature's audacity at pitching such intense colors against each other on one small bird! And of course the result is radiantly superb!
So of course, I thought about how you could use this glorious combo for a wedding, having bright blue bridesmaid dresses and then include flowers of tropical orange in the bouquets to give that flash of brilliance. Or you could even go one step further, like this clever bride from New Jersey, who had both kingfisher blue AND orange bridesmaid dresses, with the groomsmen wearing ties to match.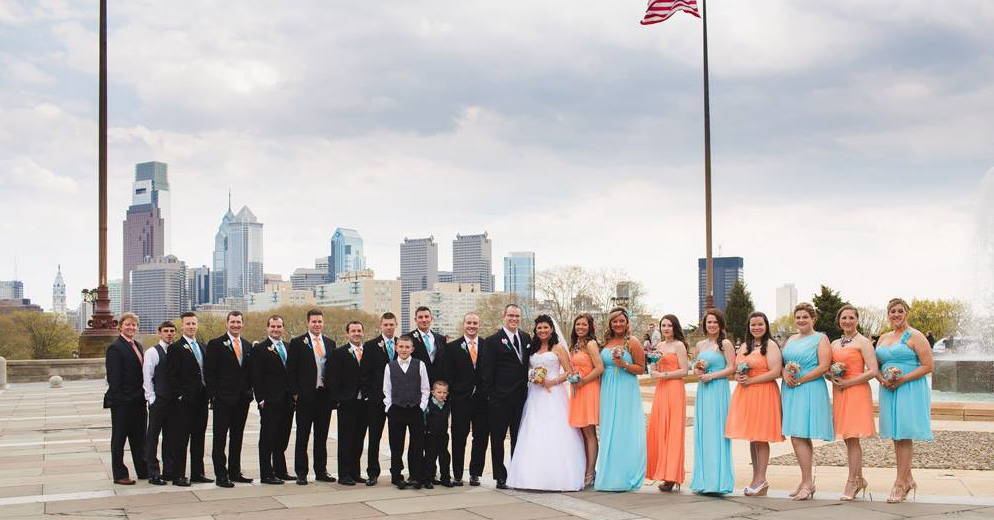 The pièce de résistance however is the bridal bouquet. Created by the super-talented Holly at Holly's Wedding Flowers, the silk bouquet was made up of not just tropical orange and vibrant blue blooms, but also included vivid magenta which added an extra zing to the whole vision: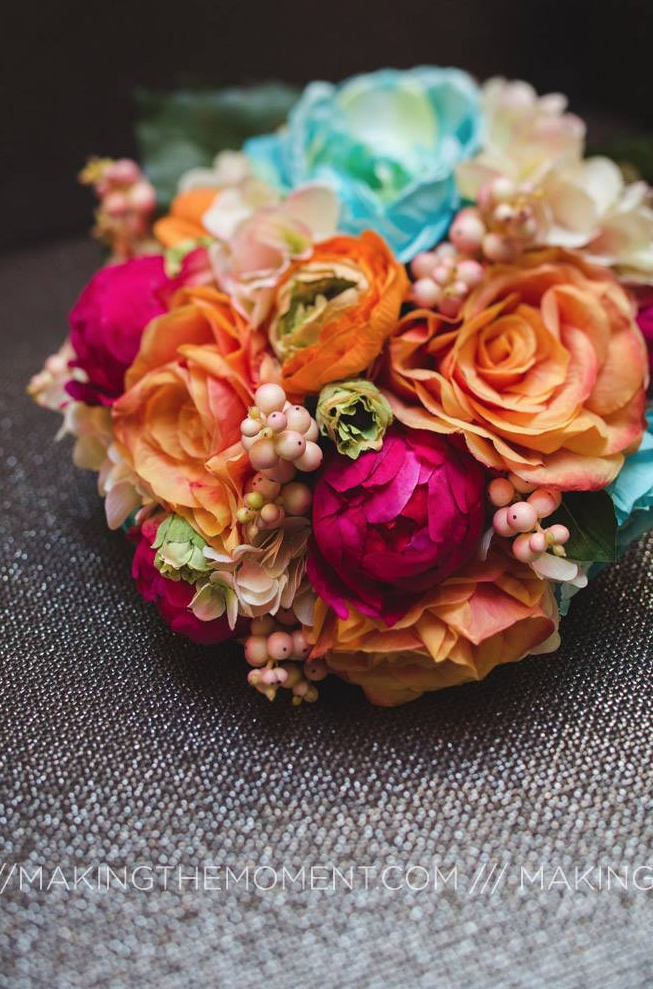 If you like the look of the mismatched kingfisher blue and orange bridesmaid dresses from the bridal party above, I've found similar ones from Dessy: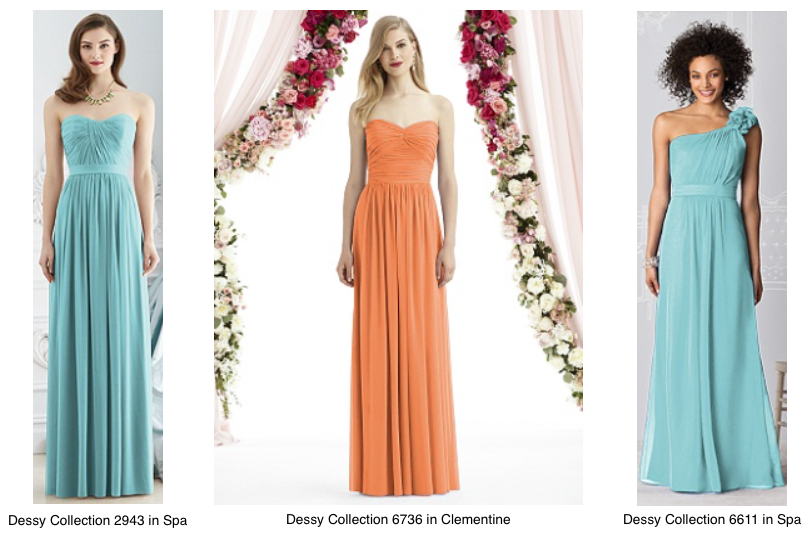 Similarly, provide the groomsmen with matching ties and you're away!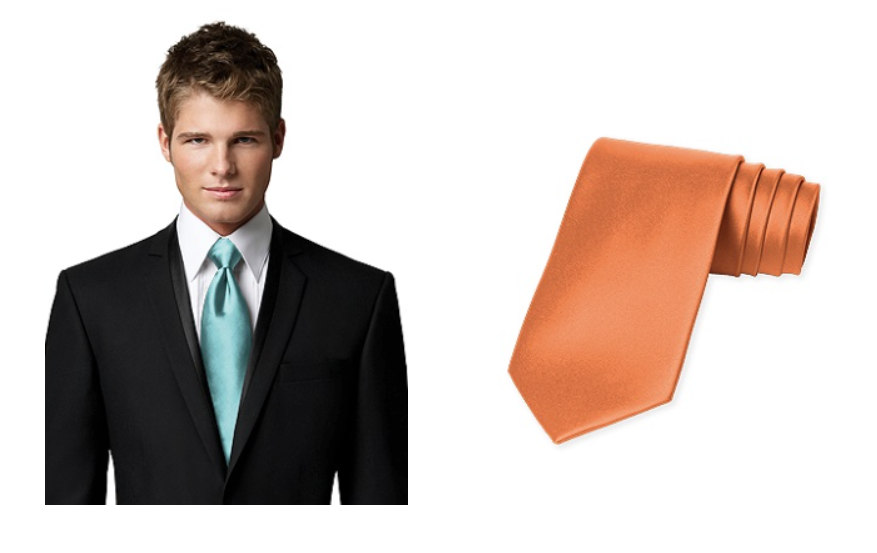 Additional accessories for the girls all add to the fun of the color scheme, so let your maids experiment with chiffon roses in their hair or as add-ons to their dresses.
And don't forget, next time you're walking along a stretch of water, keep a look out for that most beautiful of British birds - I'm sure Kingfishers are a sign of good luck!
Bridesmaid Inspiration: Spa Blue Bridesmaid Dresses | Clementine Orange Bridesmaid Dresses