How to Dress Your Groomsmen with Style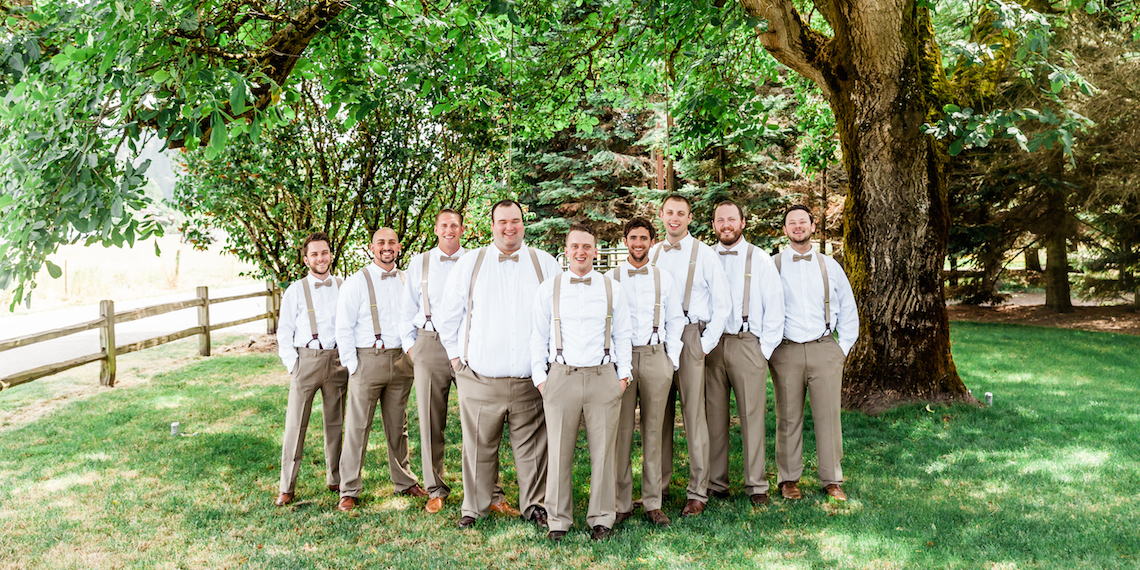 There seems to be so much emphasis on the bride and her bridesmaids in all of the planning details that its important not to forget about the handsome men standing next to these lovely ladies at the ceremony. Today the traditional black suit or tuxedo is seen less and less on the aisle. It's more about creating looks that seamlessly fit the overall aesthetic of the wedding. Take a peek at a few of our best tips for mixing it up, making subtle statements, but ultimately still coming across as a unified gang of handsome men.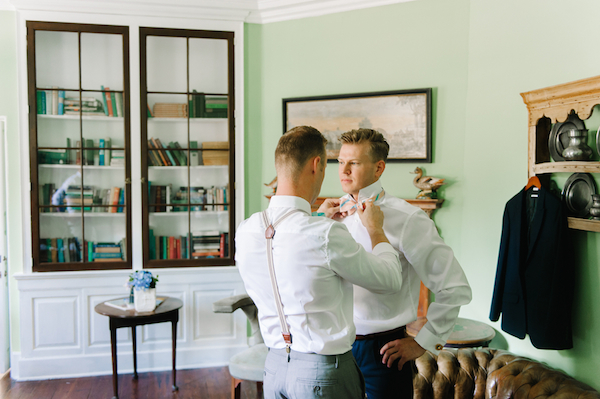 Pick a Style

Like most of the details of the wedding, everything should feel as if it fits. When you find a theme or a style of wedding that best suits your wishes, you'll also want to consider the grooms' party. Remember to pick colors that will only compliment and not clash with the bridesmaids dresses. Think about if you are going for more of a traditional vibe, then your suits should probably stay towards black or navy. However, if you are setting your wedding to feel much more preppy then something like seersucker might be more appropriate.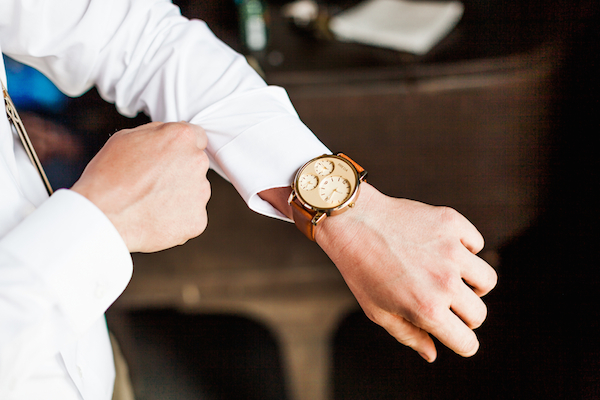 Everyone Loves Choices

Many menswear magazines claim that the latest trend in groomsmen fashion is in fact a mismatching clan. Don't feel so chained to the idea that all of your lads have to be in the exact same ensemble. Men have their own opinions about style too so its important to let them know that there are certain options. Give them a set of guidelines to follow and try allowing them to give a part of the look their own flair.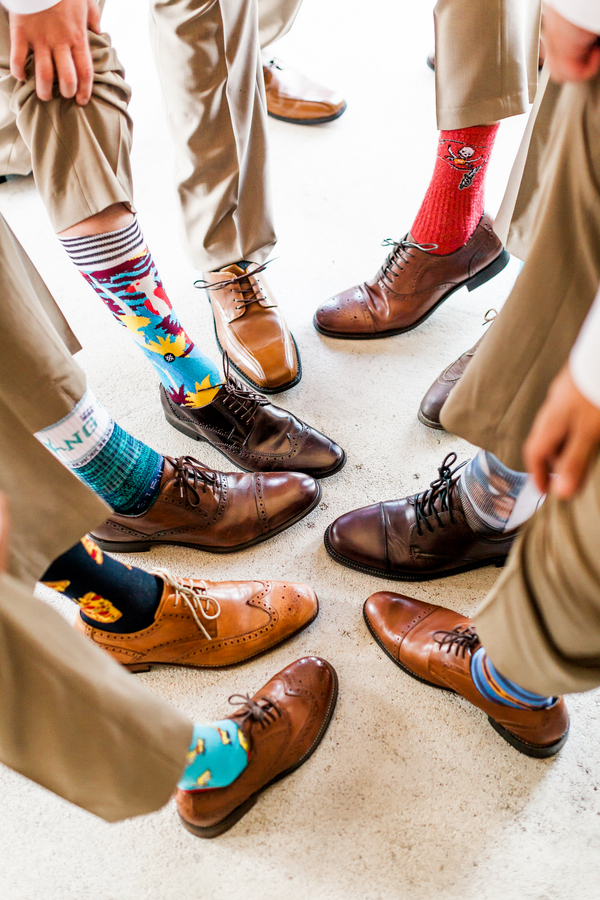 Shoes are a Staple (and accessories)

When it comes to menswear in general we feel that accessories speak very loudly. Encourage your guys to wear unique ties, watches, and shoes to further enhance the look you're going for. You would be surprised how much a good pair of brogues can translate in photos and in person. Don't be afraid to let your guys have a little something funny to add to their outfit too. Colorful socks are a great way to add a quirky factor that can easily be disguised.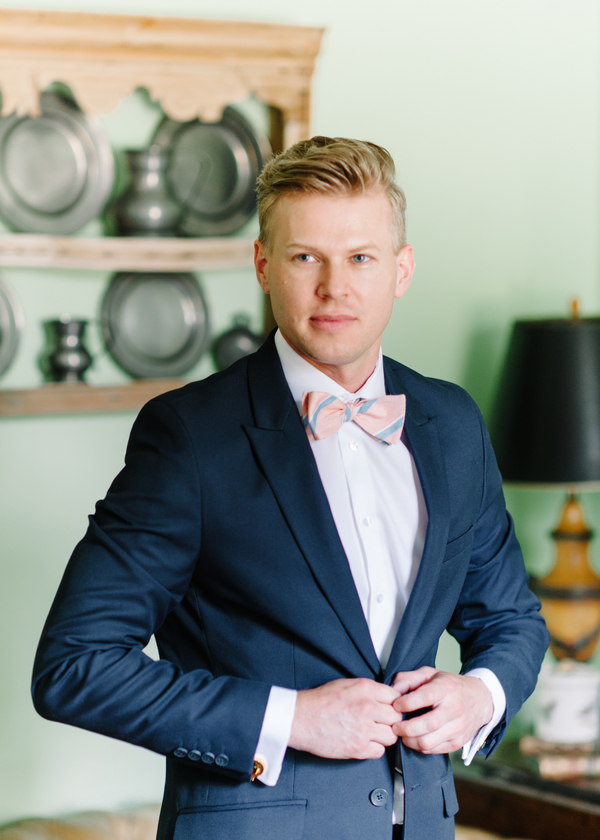 Shop our menswear collection!

Photos by and Luma Weddings and Pasha Belman.