short black bridesmaid dresses
I know that black is perfect for winter, but don't be put off having short black bridesmaid dresses for a Spring or Summer wedding. The trick is in the accessories: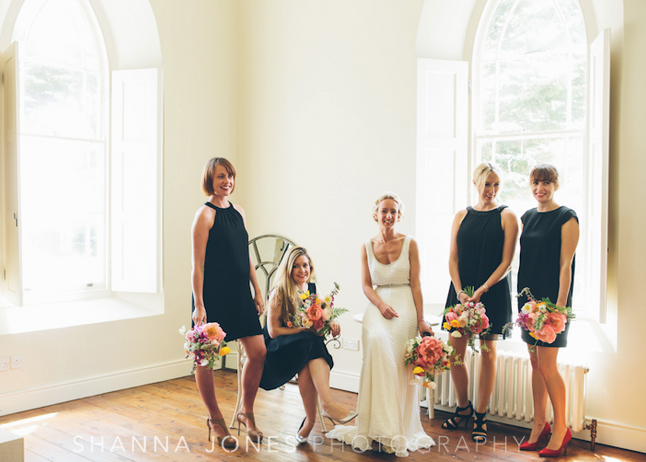 Take the girls above; strappy heels or colourful/metallic courts are the order of the day. And the flowers? Bold, breezy, voluptuous creations with spirals of foxgloves and fronds of ferns. Inspirationally oozing joy and fun rather than the more usual slick sophistication of a black-themed wedding.

You'll see more what I mean below. The flowers at this wedding were by Cornwall's Amanda Taffinder and they absolutely capture the vibe of the Very Happy Couple: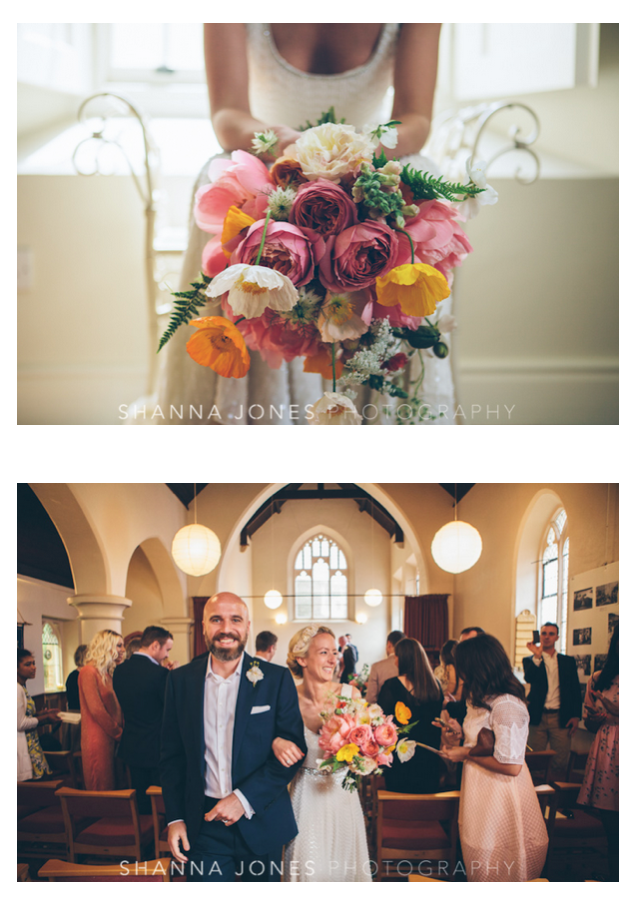 And I love the rustic touch of the wicker basket holding the cards (what a clever idea) and the outrageously vibrant table settting: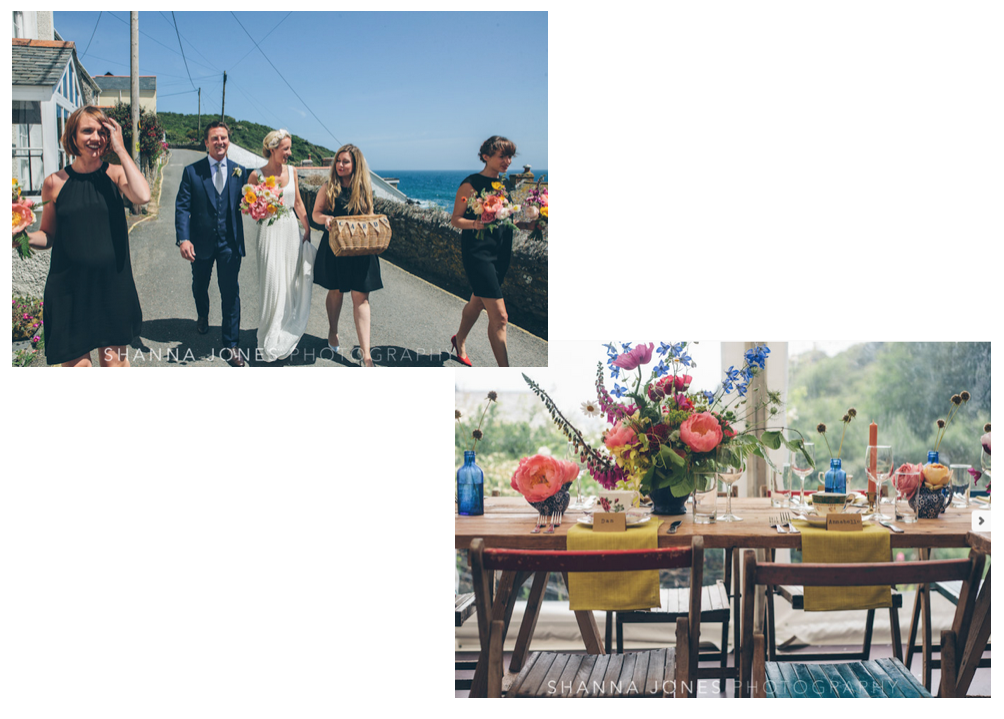 And they lived happily ever after.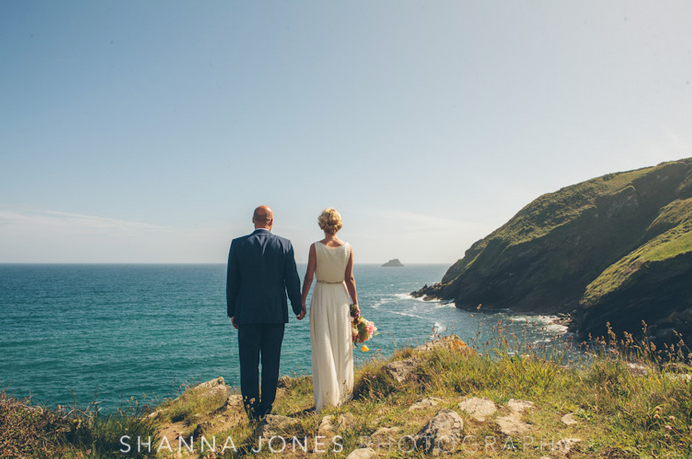 With a million thanks to Amanda Taffinder for her amazing floral creations and to Shanna Jones Photography for capturing them on film.
If you'd like short black bridesmaid dresses for your girls, shop the look at Dessy.com. The first one I'd recommend is Alfred Sung D701 in Peau de Soie (below left). Its bateau neckline and scoop back are extremely flattering and the cut-a-way tulip sit with is neat bow detail at the natural waist is delightful.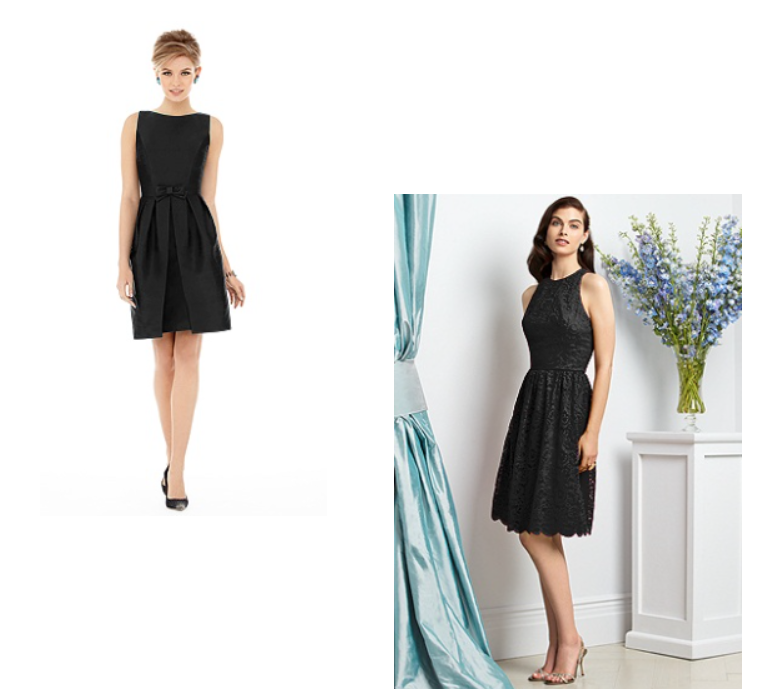 Another pretty option is Dessy Collection Style 2939 (above right) which is a sleepless marquis lace dress with a jewel neckline and a fully shirred skirt. Its scalloped edge is a charming detail.
For a short black bridesmaid dress with a halter neck style front, look no further than Alfred Sung D492; the bared shoulder and low back make for a particularly becoming style.