Tips for planning a bridal shower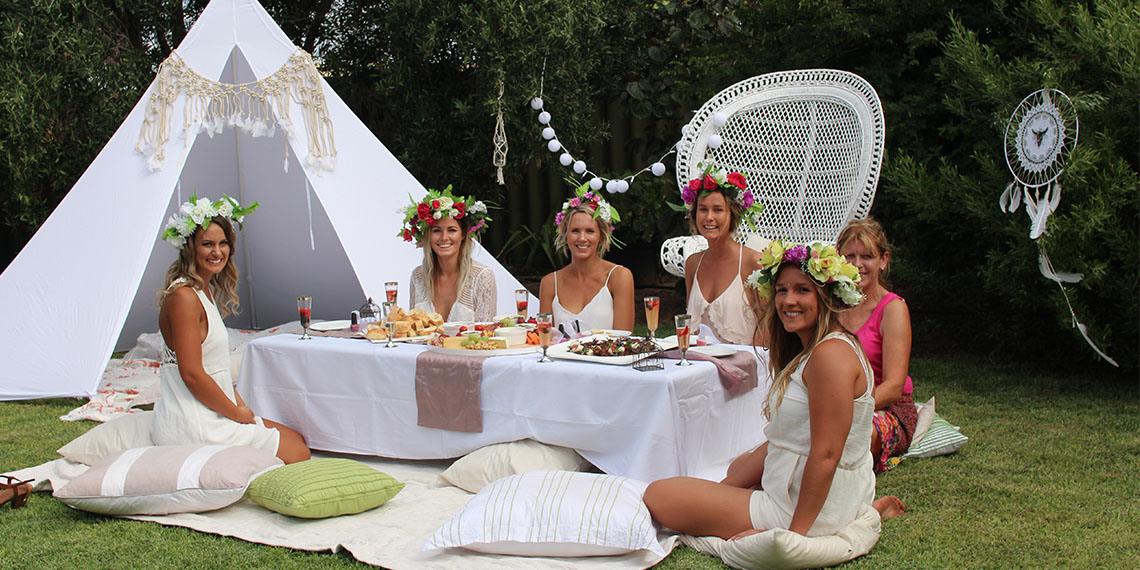 Are you going to be a bridesmaid or the chief maid of honor? Then you better make sure that you read this post carefully!
Because one of the most important tasks that falls into bridesmaids' hands before a wedding is in fact organising the bridal shower. It's your job to throw a party that will truly wow the bride so that it becomes a memorable moment for you all to share.
It's all about the bride
Of course, you want to throw her the best-ever bridal shower there's ever been. One that will surprise and delight her. So the key point is to make it personal to her - it's all about her. Think about her personality and style. If she likes ribbons and bows, give her the by the books traditional shower of her dreams. If she thinks more along the lines of flower crowns and dreamcatchers, throw her a boho picnic in a meadow. Whatever the special day may call for, start rounding the troops and figuring out all the elements that will surely make her smile. Have some secret conversations with your bridesmaid conspirators so you can work out what she'd really like.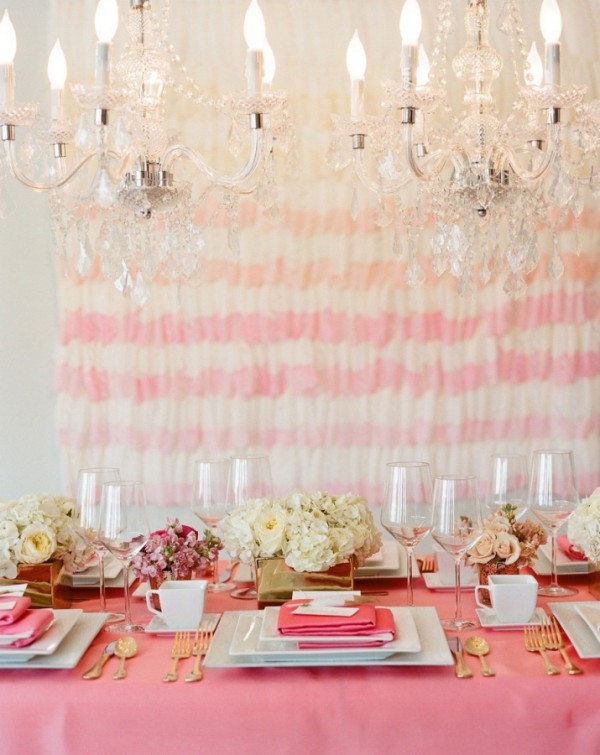 The theme
This is when it's time to hit Pinterest. Set up some boards (and share them with your fellow bridesmaids) and find inspiration in the things that your bride likes to do. You don't have to do anything over the top or budget-busting expensive.
If your bride is a foodie, then maybe a cookery class at the bridal shower would go down well. Or if she's into her fitness, maybe a yoga or pilates session. You could even have a wine tasting.
Less traditional and more casual is the way bridal showers are going. You don't need to have a particular theme - but you might want to have a color scheme to hang things together (like the invitations and the table settings).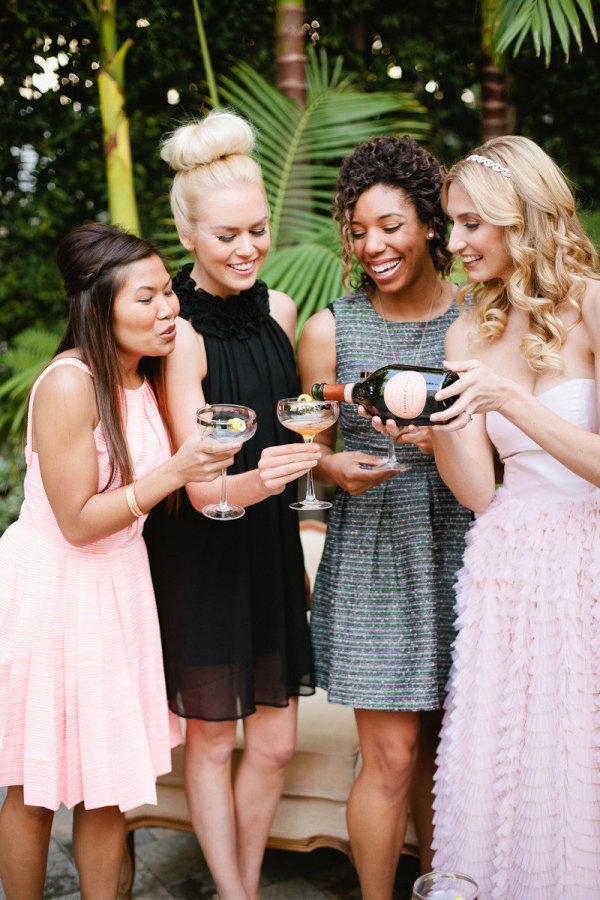 The guest list
Unless you're having a surprise bridal shower, then you'll want to show the guest list to the bride beforehand. You really need to know who she wants there (and who she doesn't) - which is going to make addressing the invitations a whole lot easier.
You should also ask the bride how large she wants the bridal shower to be. Does she want it small and personal or larger and noisy! This might be the difference between having around the dinner table or renting out a large event space.
Traditional showers are all female - but your bride may want to invite some male guests. Ask her!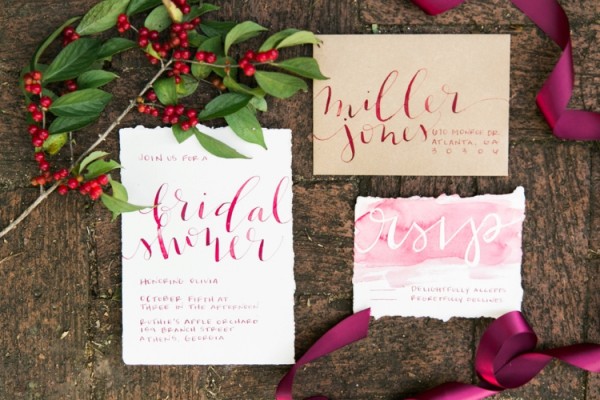 The invitations
If you want to follow the rules of etiquette, you should mail out the invitations a month before the date so the invitees have time to block it out in their diaries. While we love receiving a beautifully designed invitation through the mail with a stamp and handwritten envelope, the casual nature of modern showers can allow for Evites too. While registry information shouldn't be included on wedding invitations, it's allowed and almost expected on bridal shower invitations.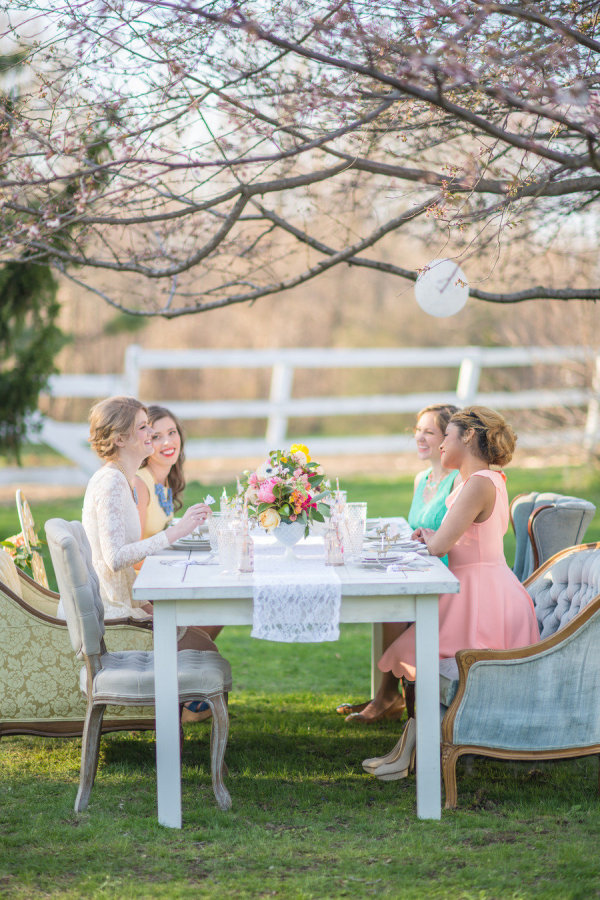 The celebration
Games are often a fun and engaging part of a bridal shower but don't feel you have to have them. They tend to kill conversation - so limit them to one or two. You definitely need to give guests time to mingle. The same goes for opening gifts. While it's also customary to see the bride open her gifts, you don't want it to take hours and hours. Keep the process organized. And somebody needs to be in charge of writing a list that notes who gave the bride what.
Photos by Wild Wolf Collective, Liz Banfield, Kathryn McCrary, and Cambria Grace Photography