3 popular wedding cake traditions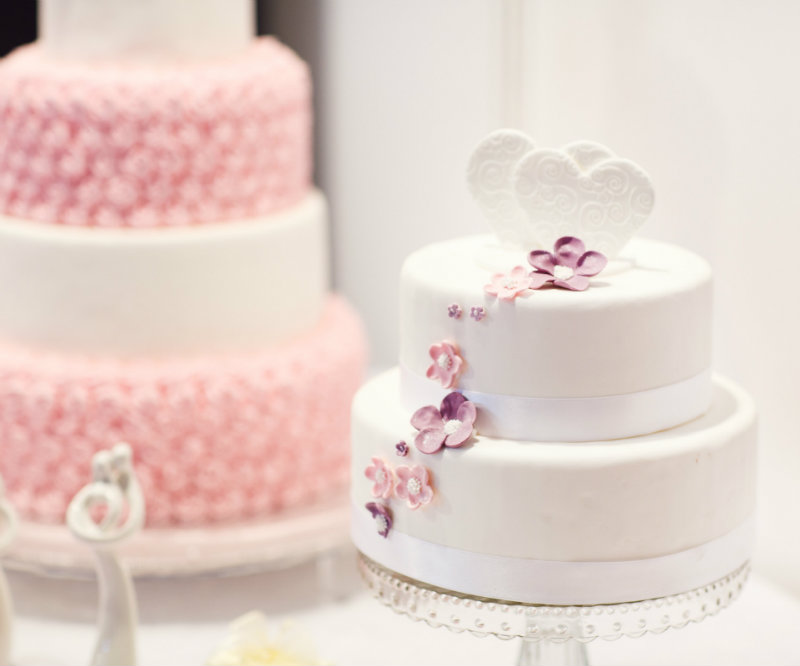 The wedding ceremony has many different traditions - walking down the aisle, wearing a veil, throwing a bouquet.
Your wedding cake is just one such tradition and it's interesting that many different cultures have some form of cake as part of the wedding ceremony.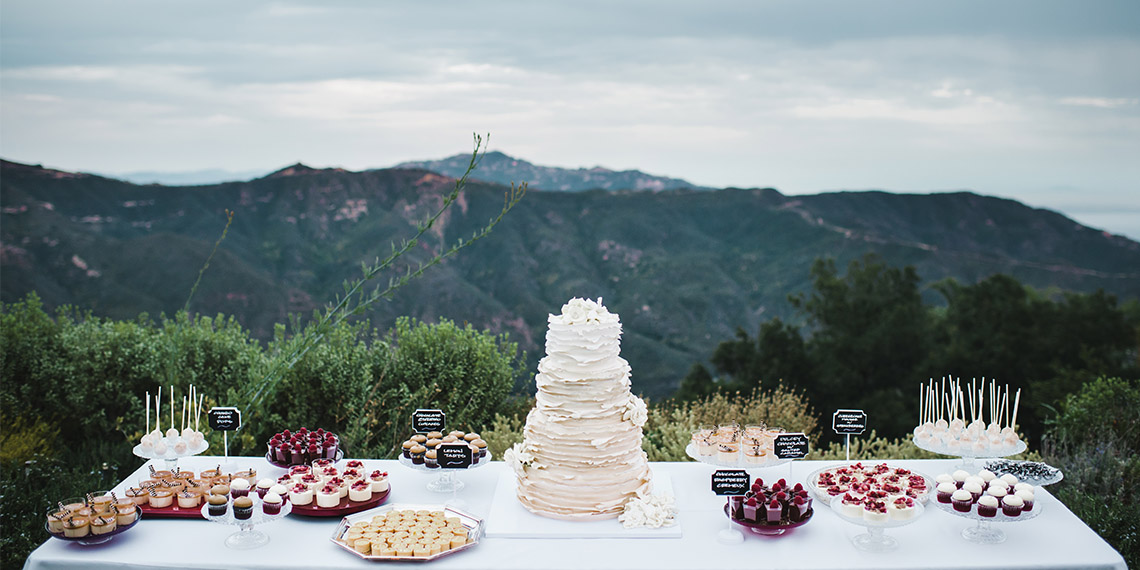 The chances are that your wedding cake is going to be on display at your reception, possibly with a table all of its own and you're likely to have a cake-cutting moment too captured on camera. You may also have spent a substantial part of your budget on a beautiful wedding cake so you'll want to show it off before it is eaten and enjoyed.
Here are a few wedding cake traditions you might like to be thinking about ...
Save some for your first wedding anniversary
The top tier of a wedding cake is most often never cut at the wedding. Instead the bride and groom take the top tier home and freeze it. The idea is that on your one year anniversary you should defrost the remainder of the cake and eat it as a celebration for your commitment to each other! Tip: don't freeze any of the extra trimmings with your cake as they might catch freezer burn and will just take up extra space. Some couples also like to use the top tier as a christening cake for a new baby.
The cake cutting ceremony
A number one tradition in the realm of wedding cakes, is the ceremony that comes after dinner when it's time to cut it. In a traditional ceremony the couple uses one knife together to take the first slice of cake. They then proceed to feed each other bites of cake to signify their commitment to each other. As a more contemporary tradition couples decide to surprise each other with an attack of cake to the face. The smashing cake tradition surely brings a few laughs from the guests but isn't for every bride and groom. So don't feel you have to do it - you may want to remain a bit more dignified ...
Cake toppers
Classic wedding cakes usually picture decorative figures of the bride and groom on the top, known as cake toppers. Today we still see the traditional toppers but there are certainly a lot more options to either tie in the theme of the wedding in some way, or to play up a comedic factor. We like this silhouette idea here shown above.