A real Lake Tahoe wedding. Is this the most beautiful setting ever?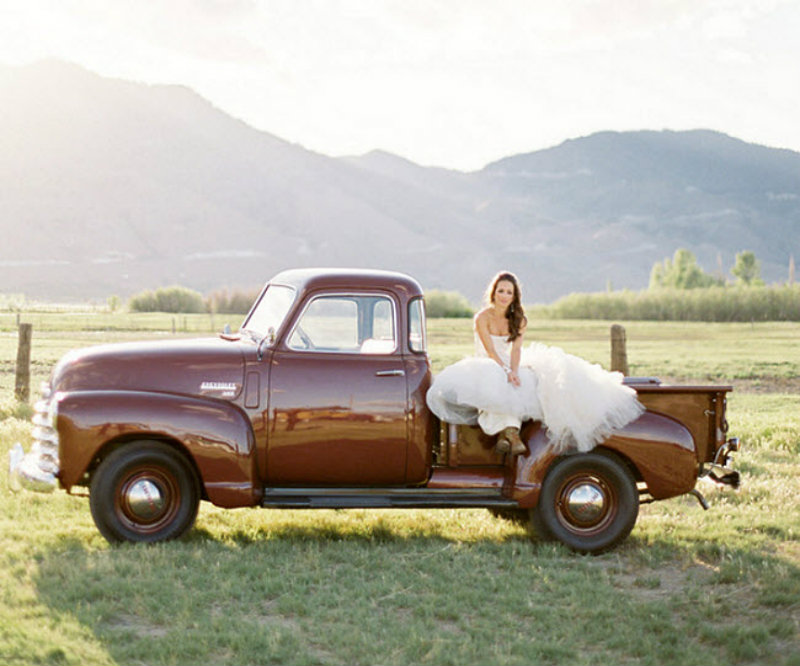 If you're looking for a breathtaking wedding location and love nature, take a leaf out of this bride and groom's wedding book.
They had the perfect dramatic backdrop in the mountains of the Sierra Nevada, getting married by the waters of Lake Tahoe.
And these wedding photographs are going to take your breath away.
Imagine being a invited guest. Long before you arrive at the venue, you'll have been gasping at the grandeur of the scenery. Rugged, romantic, unspoiled - and the photographer just loved it, creating an amazing album for the new couple.
Key wedding inspirations
Grab a coffee and take your time to browse through the images below. Here's a few things to look out for that we thought the bride and groom got completely right.
A delicate pink and white palette. Gentle colors that blended in with the background and added a softness to the day
Peonies and white hydrangeas. With the leaves of green succulents to add contrast
A single scented white gardenia at every place setting
Soft pink bridesmaid dresses in flattering designs for the bride's friends
Love the way the bride has chosen a day-to-night style for the bridesmaids frocks
Warm wraps to stay comfortable against evening chills
Vintage crockery with rose details
Decorative crown on the top of the wedding cake
Garlands of leaves adorning the outdoor swings
Choosing a historic barn as the venue
It's all very natural, very understated and very classy. These Lake Tahoe wedding photographs aren't going to look dated any time soon.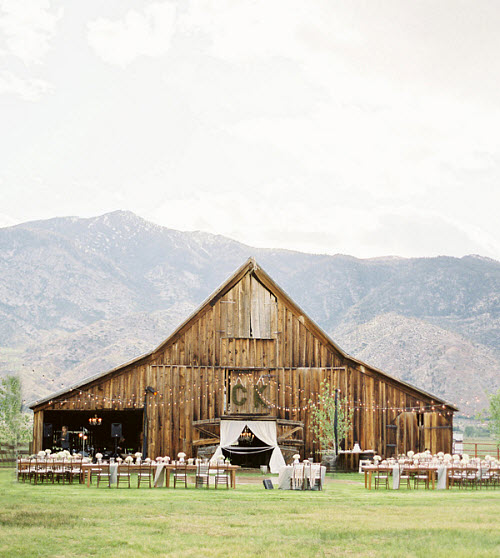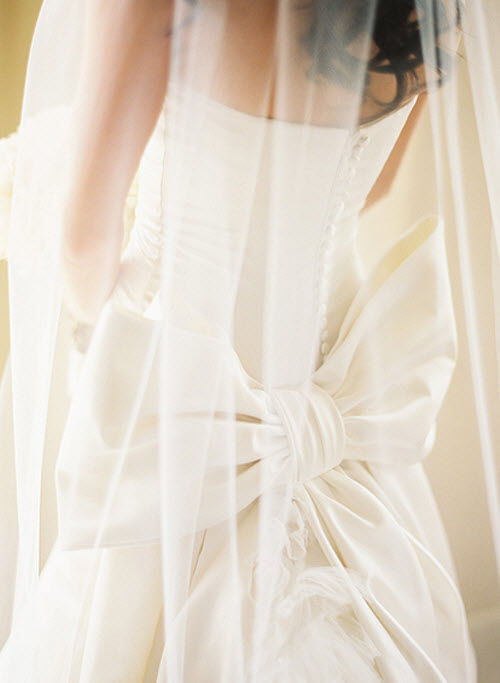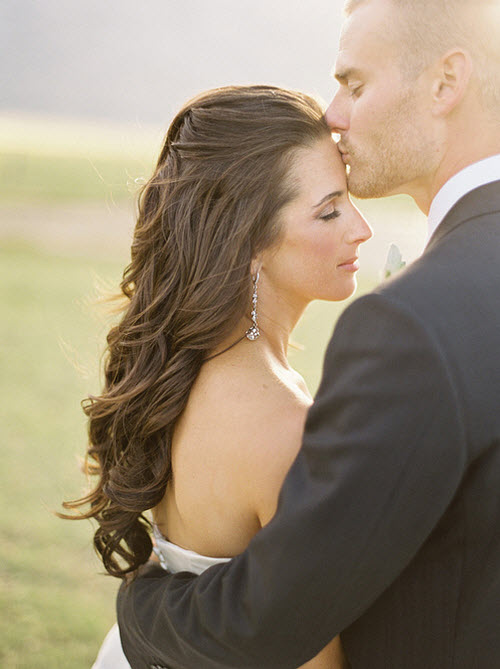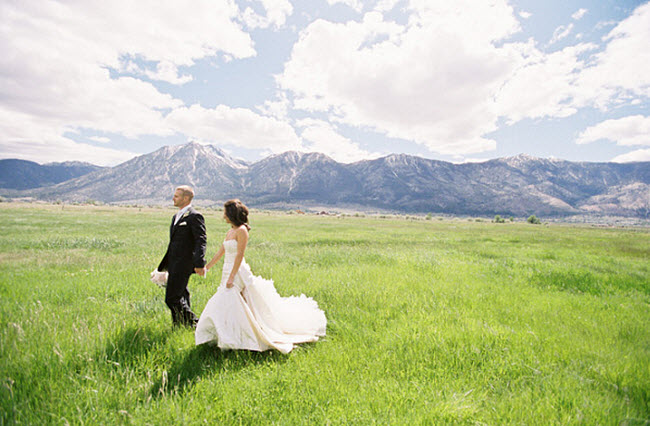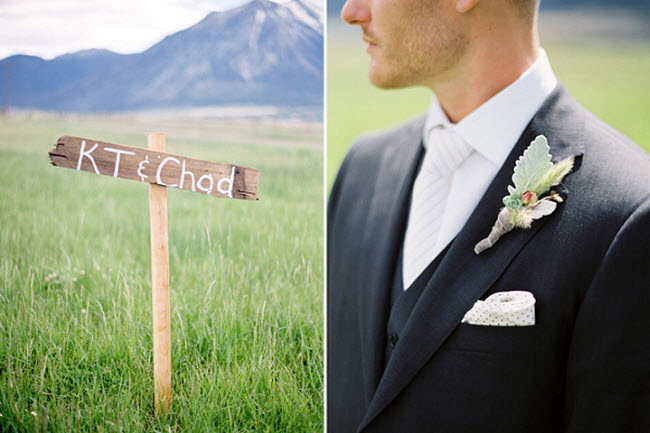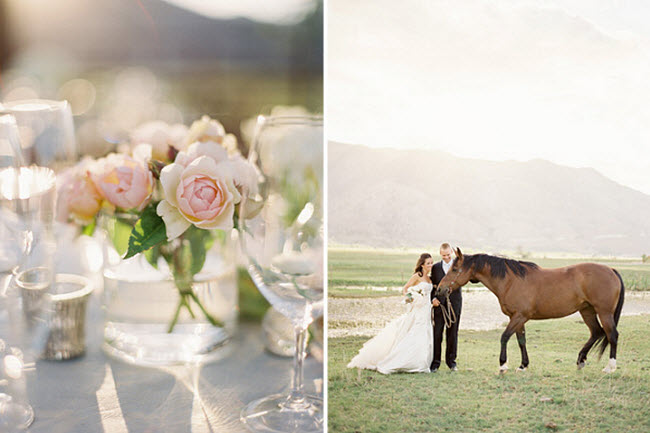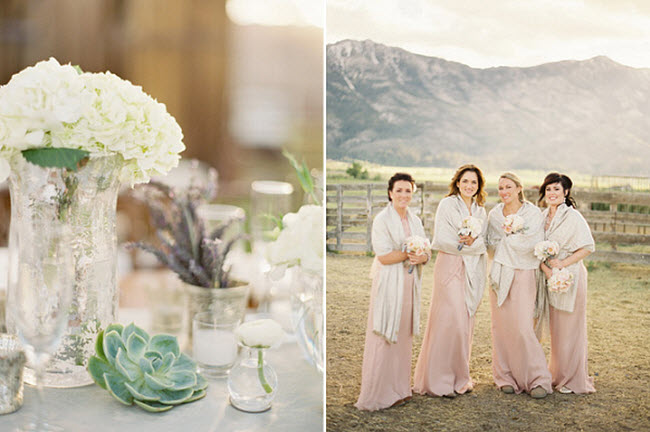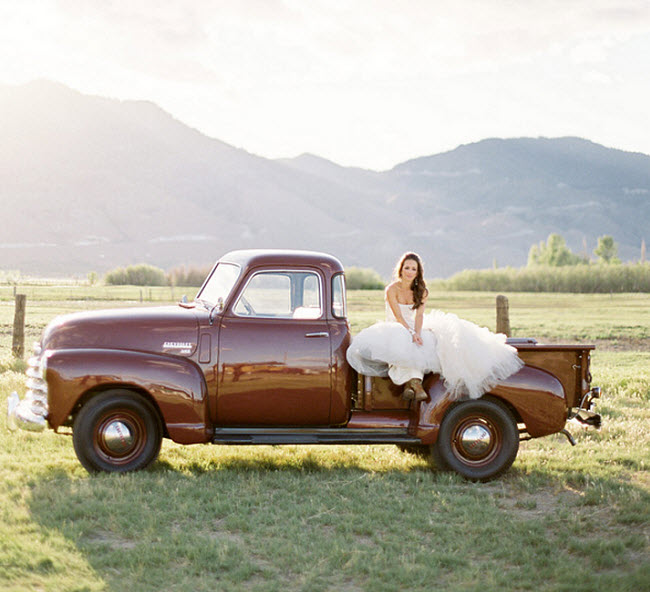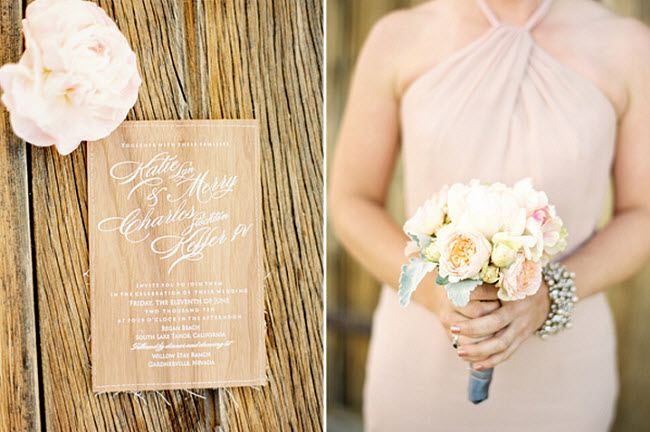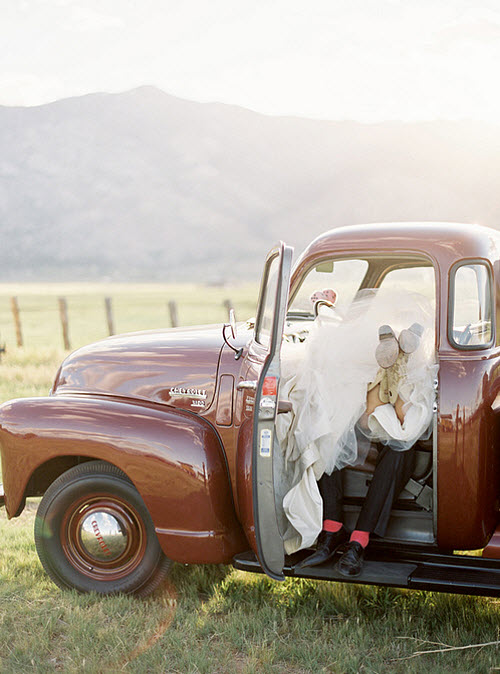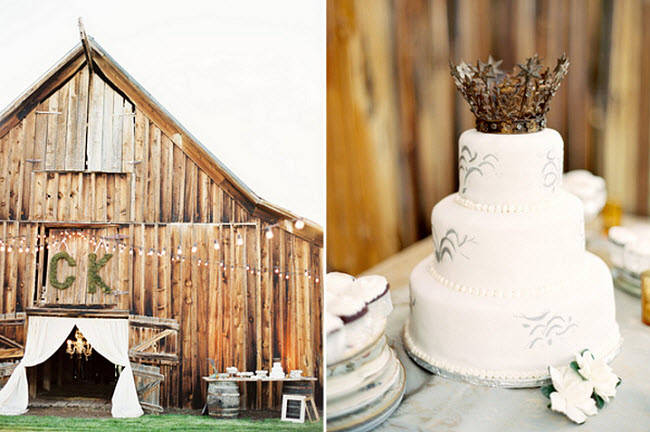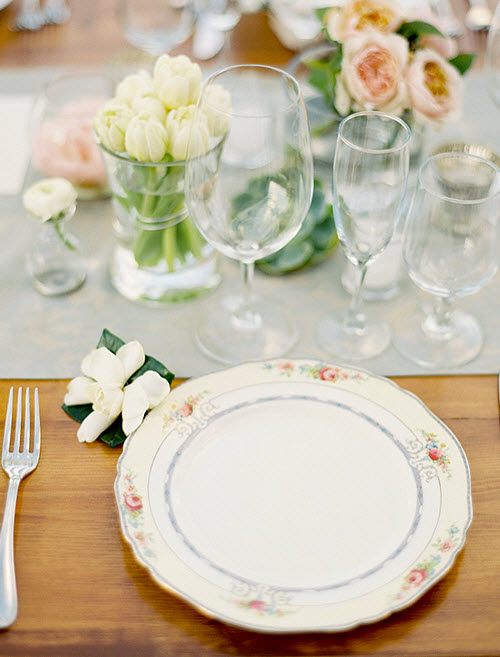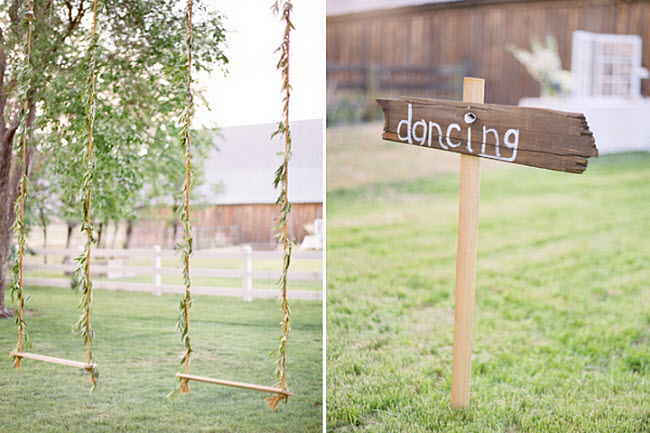 A dream for guests
Every bride and groom wants their guests to have the best time at their wedding. Somewhere like Lake Tahoe is a real destination - where your guests can enjoy some real downtime. Biking, sailing, hiking are just some of the activities on offer in the Lake Tahoe region so entertaining your friends is not going to be an issue.
Get the look
You'll find similar long bridesmaid styles at Dessy, including blush bridesmaid dresses and summer wraps.
Images by Jose Villa Photography