How to make bridesmaid dress shopping less painful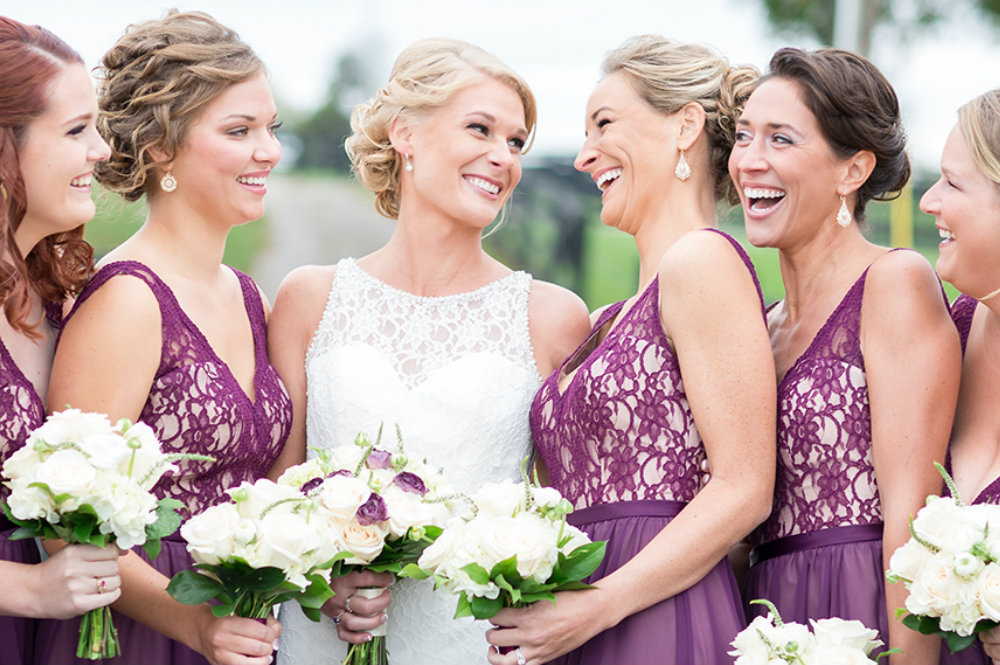 Is it looming up on you? Are you dreading your bridesmaid dress shopping? Worrying like it's going to be like that scene out of "Bridesmaids" where the bridesmaids look really depressed and unhappy in the frocks that have been chosen for them? (Which don't suit them either.)
A post shared by The Dessy Group (@dessygroup) on
Keep your girls happy and looking their best
That's really the key to everything (and the key to making sure you have some great wedding photographs).
You want to have the right people standing by your side when you say "I do" but you also want to make sure they are looking their best on your special day. It can be overwhelming to have to dress 5-10 other women let alone find your own dress for the wedding. You're going to have to deal with different personalities, different tastes, different shapes, personal styles and schedules.
So to help you on your way we've rounded up a few tips that can make all the difference in the search for the perfect bridesmaid dresses. Read on to see how you can eliminate the pain of it all and make it a smooth - rather than a bumpy ride.
A post shared by The Dessy Group (@dessygroup) on
Get online
The first step in the search is to do some research online. Gather inspiration from Pinterest and look at a bridesmaid dress website like Dessy to discover what kind of color and style you may want for your bridesmaids. That way when you enter a store you won't feel overwhelmed with choices.
A post shared by The Dessy Group (@dessygroup) on
Measure up
The fit of a dress can really make all the difference to the look and feel. Make the time with your bridal party to have a frock professionally measured. Even though most boutiques have their staff measure bridesmaids, they are not professional seamstresses. A seamstress or tailor will be extremely accurate and once you take the measurement to the boutique, then the staff can tell each of your girls which size they should be ordering from different brands. So you can shop confidently!
The new #DessyGroup spring 2017 collection makes us want to twirl. Check it out at the link in our bio! #NewCollectionA post shared by The Dessy Group (@dessygroup) on
Be An Early Bird
Start shopping for bridesmaid dresses about seven to eight months before your wedding day. This will allow plenty of time for special orders on colors or sizes and eliminate all of that unwanted last minute stress.
A post shared by The Dessy Group (@dessygroup) on
Talk Money
Let's be honest here, we all know that bridesmaids dresses can add up with the rest of the cost of wedding activities for the bridal party. Be upfront with your girls about how much they are likely to spend. Even though you are not responsible for the costs it's polite to include the bridesmaids dresses in your budget when financially planning for the big day. Don't feel like it's a sensitive topic for discussion, be extremely open with your bridesmaids and you will face fewer arguments about how much money they are spending.
A post shared by The Dessy Group (@dessygroup) on
All bridesmaid dresses pictured from Dessy.