A LumberJack and Jill Themed Bridal Shower Party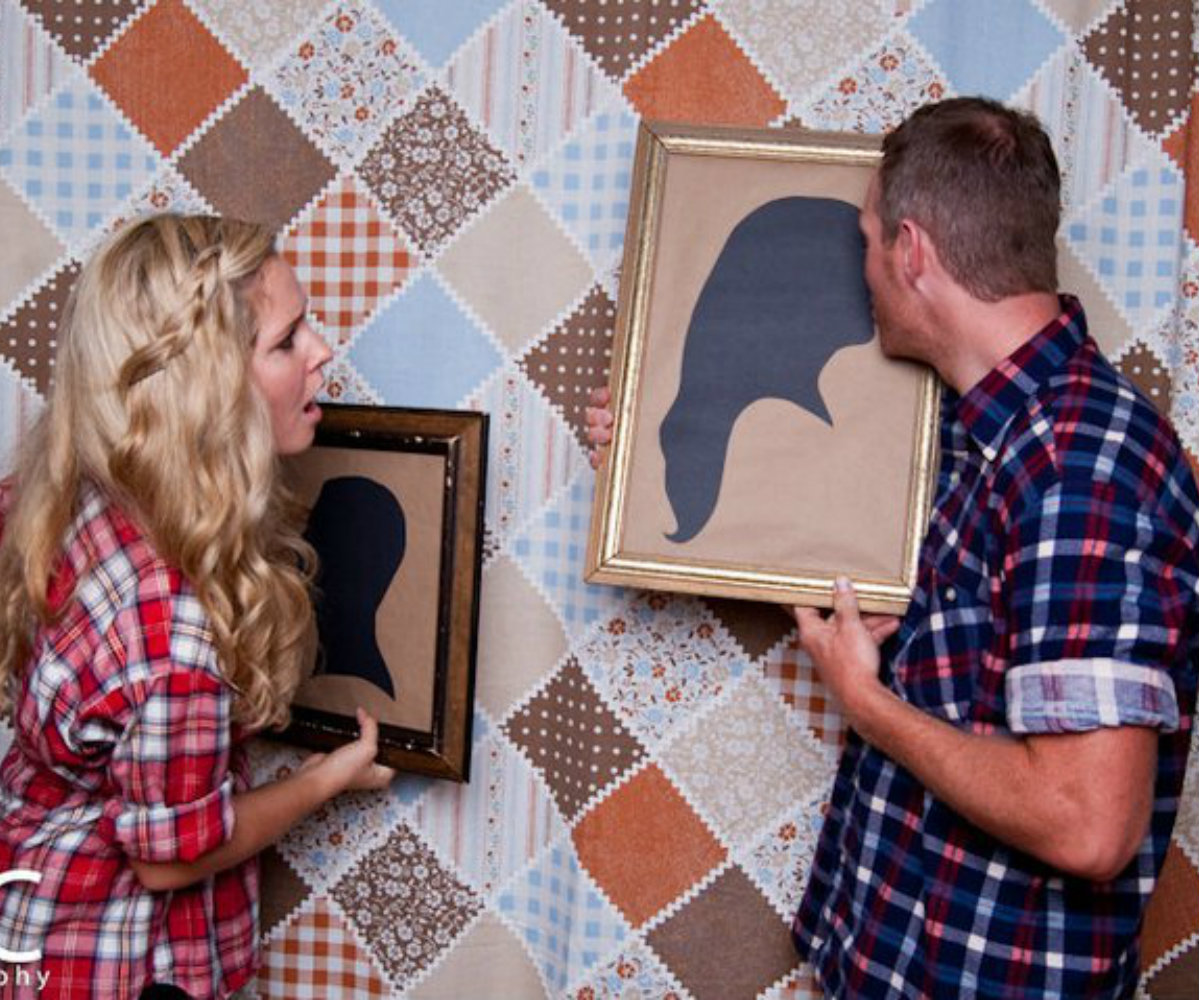 Thinking about having a couple's shower? After all, it shouldn't only be the bride who gets to bask in the love of friends and family celebrating the upcoming big day.
If you want your bridal shower to be a really good party (and in fact morph into an engagement party of sorts) then why not have a bridal shower with your other half?
It's not exactly a traditional idea but it certainly has its advantages.
Maybe you're not keen on all-girl events
Maybe your other half wants to have a groom's shower
Maybe you didn't have an engagement party and this is the perfect way to combine it with a shower party
You've had a really good idea for a party (like the couple here) and you just have to host it
You've too many friends to invite to a single bridal shower so why not make it a combined event anyway?
You love sharing stuff with your other half in any case and wouldn't want them to miss out
If you thought bridal showers were just pink and feminine then think again. This joint bridal shower party had a lumberjack and jill theme - complete with red gingham.
It's a bit like the classic old movie: "Seven Brides for Seven Brothers". (Watch this clip to get some more inspiration if you fancy having a lumberjack and jill theme. Maybe you could even host a barn dance in a barn - now that would be different!)
I've found this Lumberjack and Jill themed couple's shower from Frilly Milly Events via Eat Drink Pretty that is sure to inspire you with its creativity. I love the unique theme and food, and the photobooth shots are priceless!
The food shots are certainly worth looking at for inspiration. Hearty and substantial - fries, corn cobs, burgers, baked beans. And for the health option we have fresh fruit on skewers. All beautifully presented.
Also like the silhouettes of the bride and groom here. That's something you could organise yourself too.
Dress code for your guests is easy - it's lumberjack shirts all the way - plus a bit of gingham. Should be a fun party!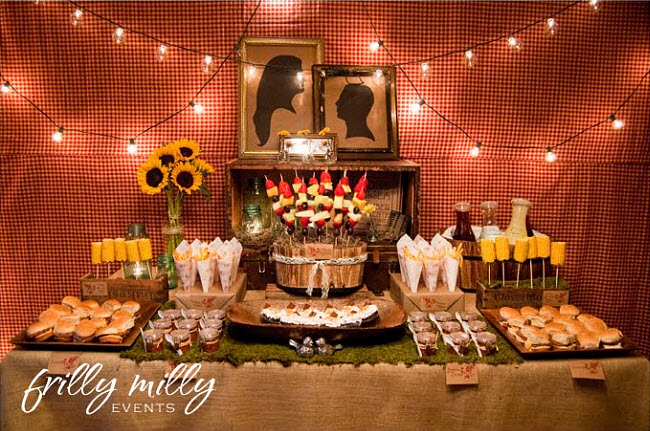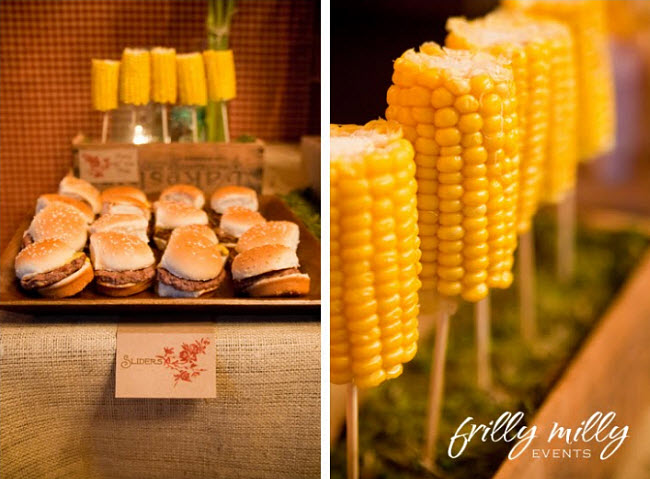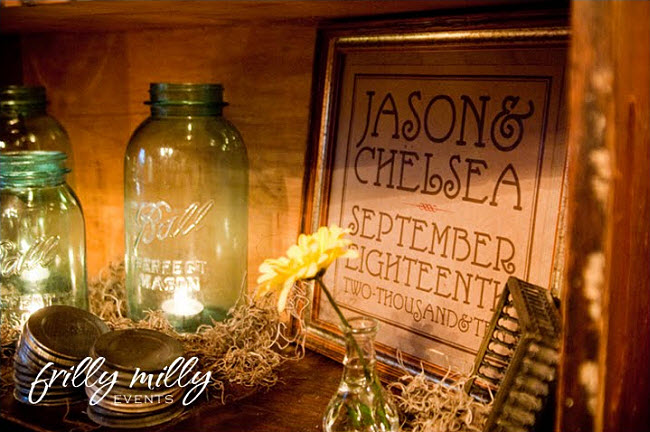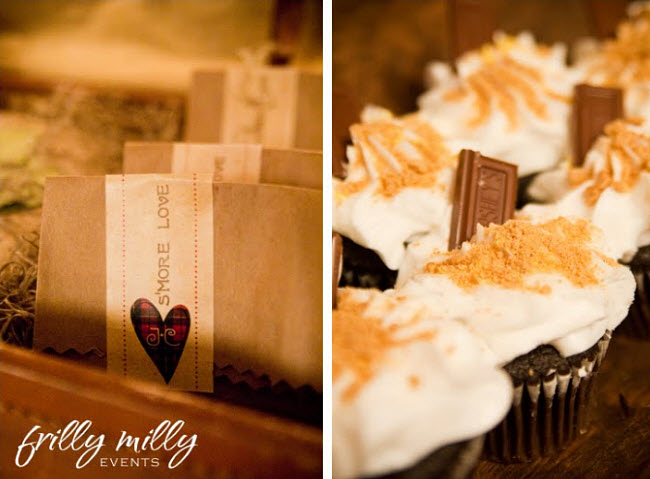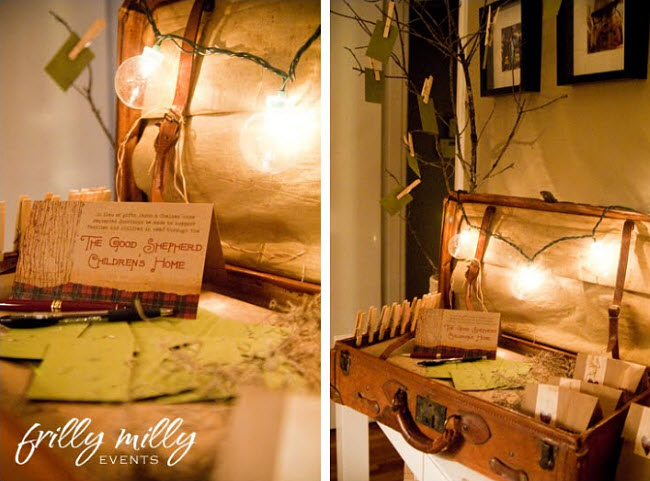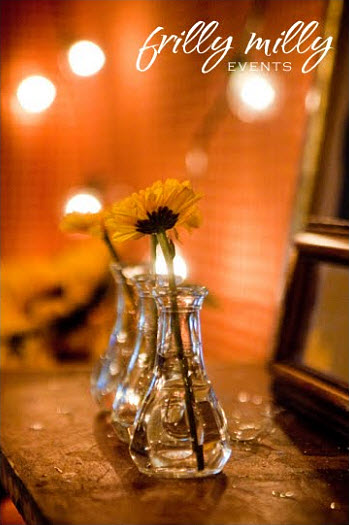 Photography by IGC Photography