Tip your glass to this stylish winery wedding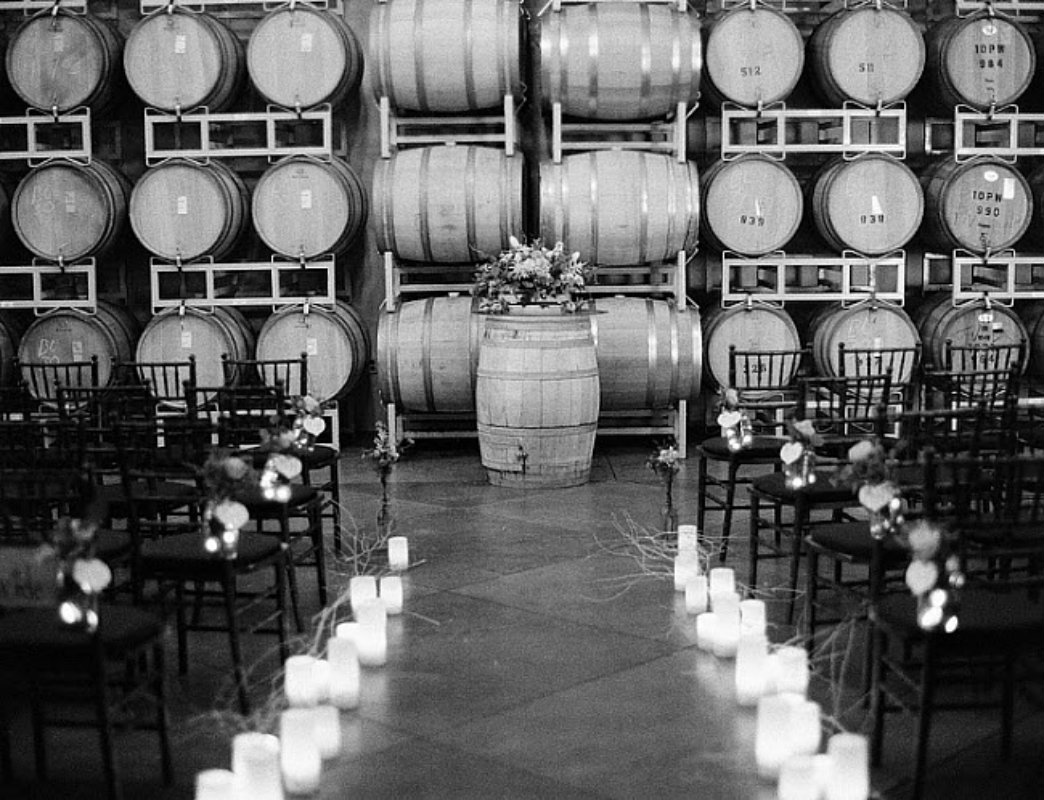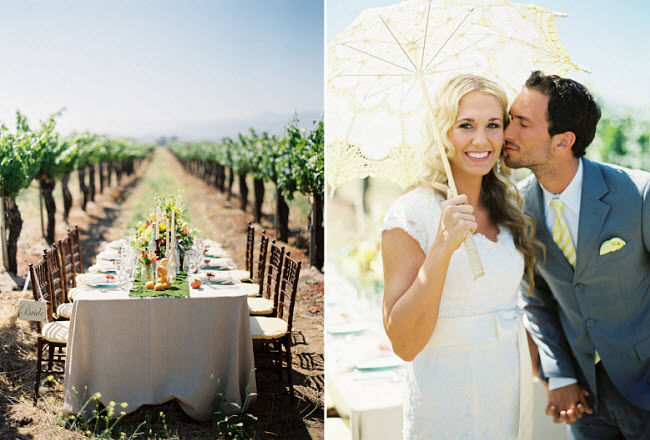 This is a gorgeous idea. A wedding not outside in a vineyard but inside the winery itself! The barrels of wine offset with beautiful lighting and a candle lit floor make a great looking backdrop. A reception amongst the vines with feminine details of lace and flowers with, of course, great tasting wine, make this one favorite day to remember.
Why hold your wedding in a winery?
Well first off, you're almost certainly going to have a fabulous choice of wines for your guests. If that's the case, then don't forget to plan the food around the wine you have chosen - this is something your caterer can help you with.
Secondly, the scenery is almost certainly going to be rural, rustic and gorgeous. There will be rows of vines in the background and some picturesque barns too. Also, as you can see, a winery gives you a ready-made theme for your big day.
You can use wine labels as a theme for your save the dates, your invitations and your table plans. Call each table after a different wine or grape: Merlot, Sauvignon Blanc ... you get the idea.
A wedding in a winery also lends itself beautifully to a rustic theme. There are probably going to be some barrels around which you can use for props and of course you can set the reception tables up out of doors, as this couple has done.
There are a few touches at this wedding that jump out at us. Let's see. The groom's boutonniere or buttonhole, which is simply a big fat rose bud. The bride's cowboy boots (you don't want to be tip-toeing around a winery in high heels, that's for sure).
We also love the simplicity of the cake. It's pretty and elegant but it's not over the top. This isn't a glitzy city centre wedding, it's a rural event and the cake reflects this.
Full marks to the bride and groom here for their choices.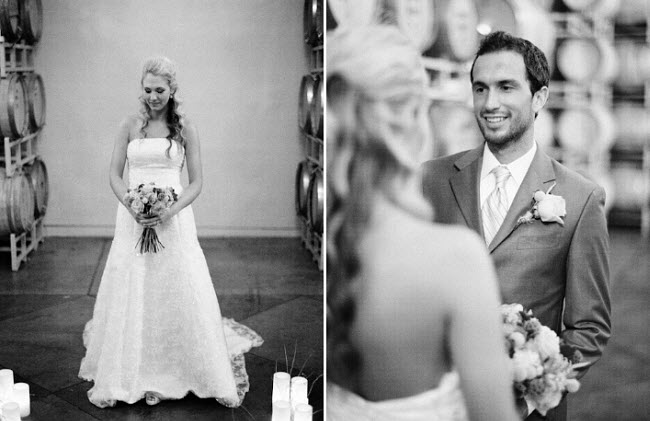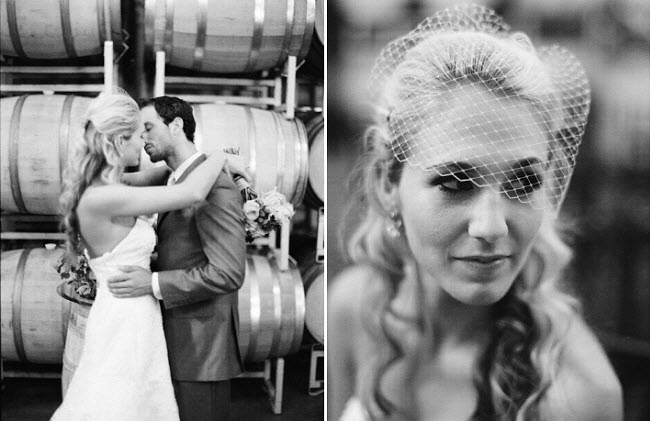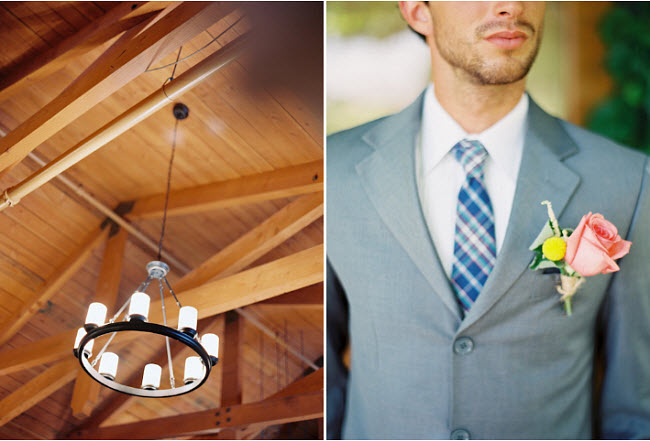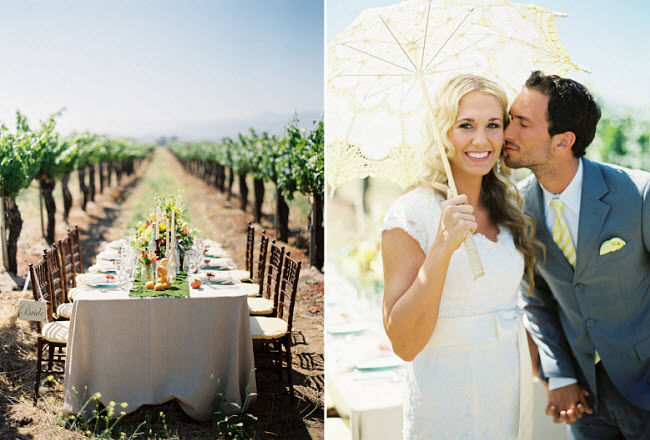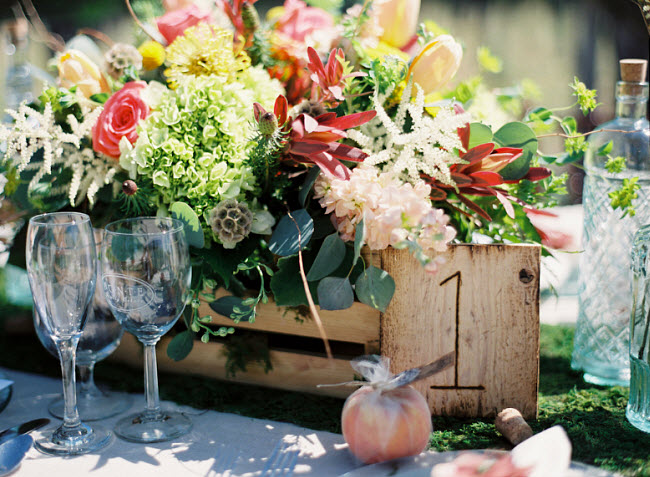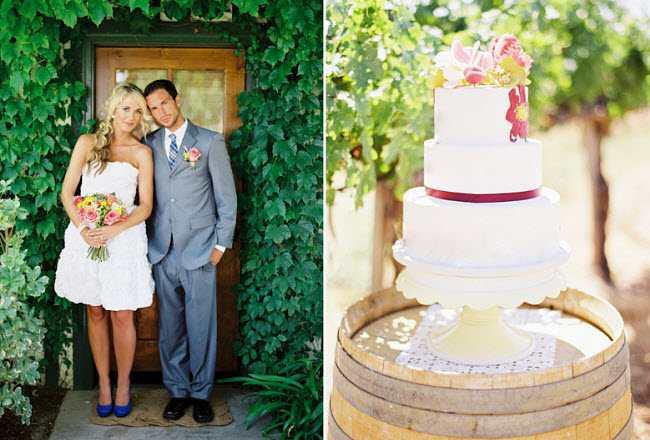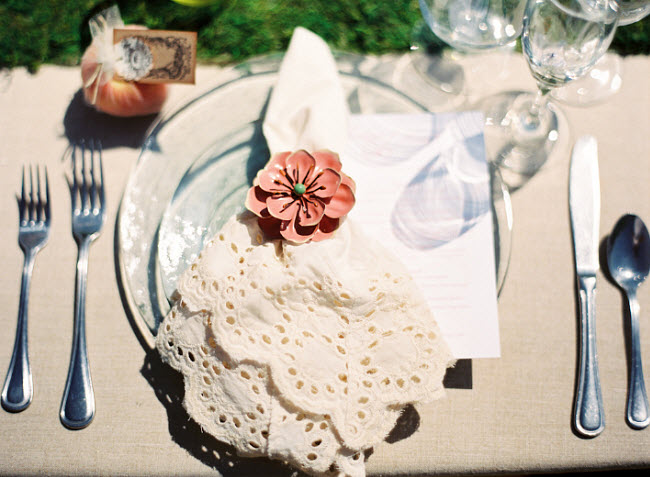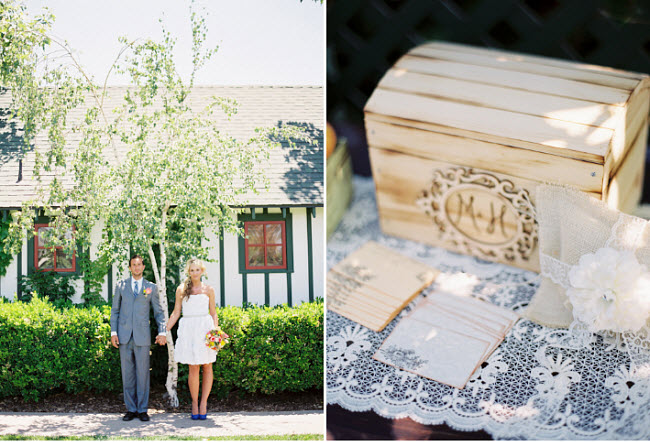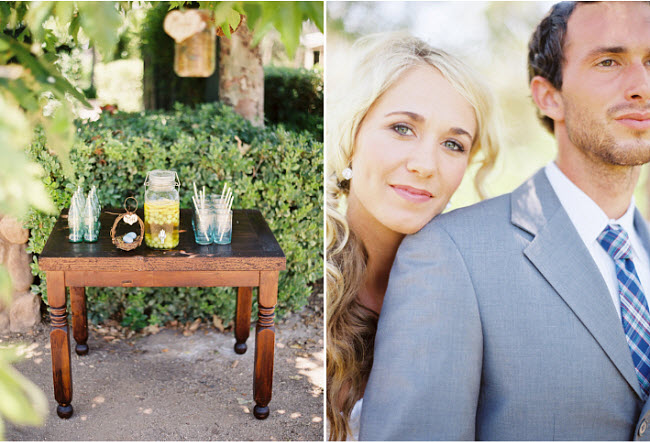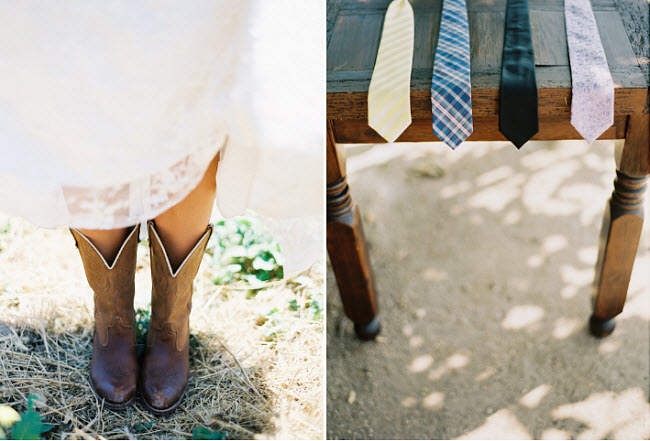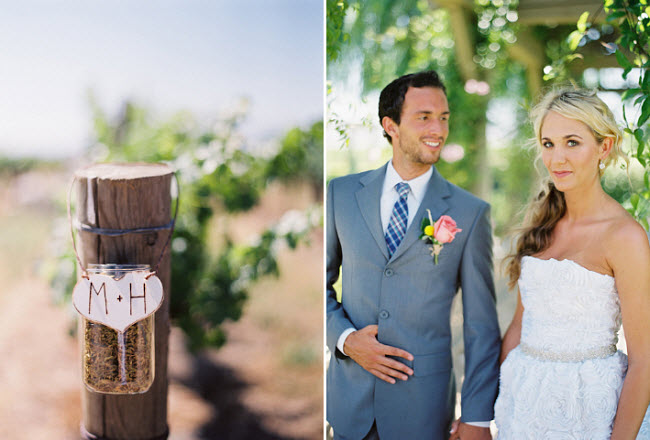 Images by Kurt Boomer Photography