A wedding reception idea to steal - a milkshake bar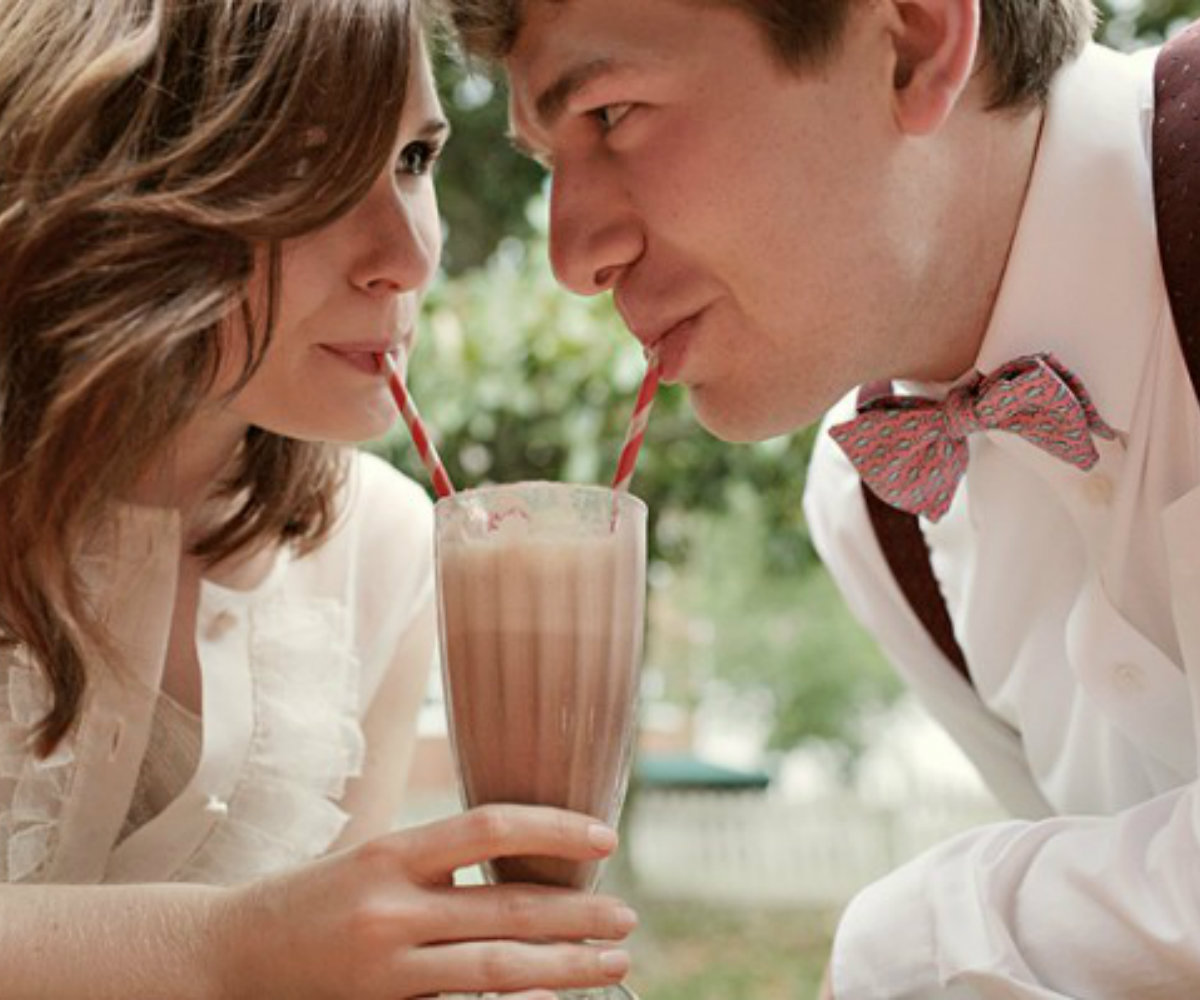 Who doesn't love millkshakes? They're a great non-alcoholic option for a party and come in just about every flavor you can imagine. Chocolate, strawberry, Oreo ... a wedding reception isn't the place to stick to a diet in any case!
You don't need to have a formal sit-down dinner
Having different food options at your reception instead of a formal sit-down meal is an idea that's growing and growing in popularity. As well as a milkshake bar you could have a burger van, traditional fish and chips, Thai food, an ice cream van...
Your guests get to browse around and choose what they want to eat - and it's certainly an idea that kids will love and lets you do away with all the stress of having a formal kids' table and trying to put together children of vastly differing ages (and hoping they get along).
Elizabeth Anne Designs recently highlighted this retro rockabilly milkshake bar and I LOVE this idea. Having a milkshake bar at your reception is a guaranteed hit. Add the adorable decor and everyone's favorite toppings from sprinkles, cherries to gummy bears and you have a serious winner.
If you're having a DIY wedding then this is something you could possibly replicate yourself - although we recommend you have waiting staff in charge of the milk bar!
Here's a few highlights to look out for:
Traditional striped paper straws
Bar style seating with high stools
A blackboard offering all the different flavors
Whipped cream option (definitely not diet time here)
Strawberries on sticks for dipping
A tray of sprinkle options
Double the milkshake bar up as an ice cream bar too - you can use the same sprinkles for both
Bunting that suggests strawberry, vanilla and chocolate flavor
Retro stripes as a backdrop to give that vintage feel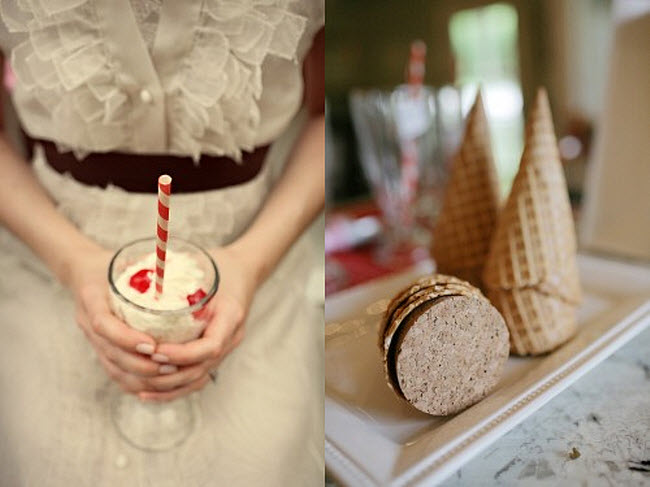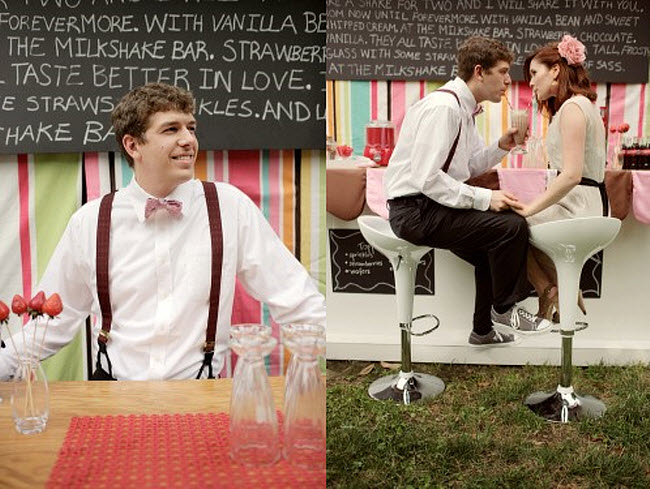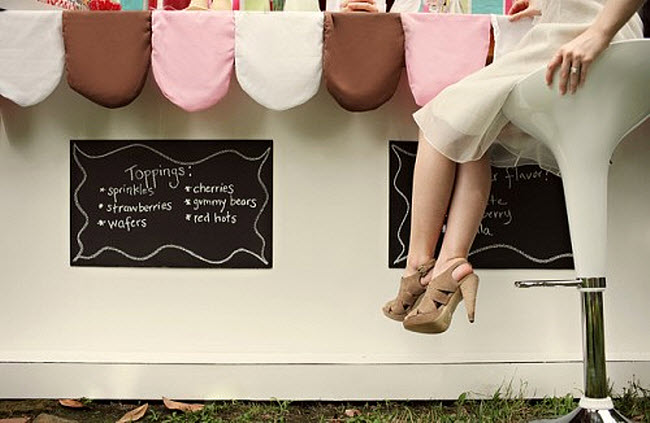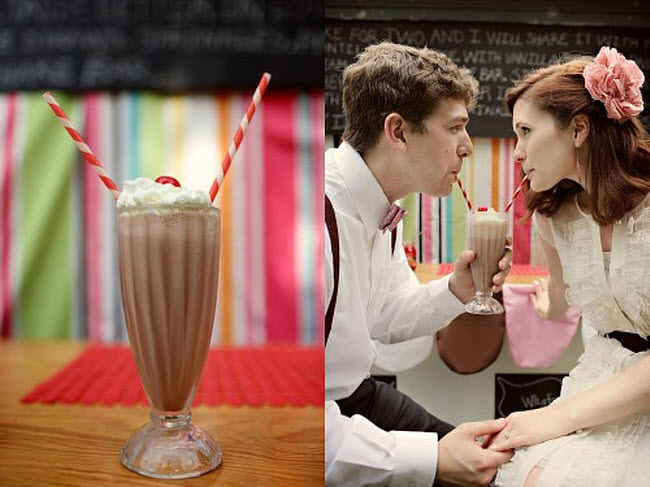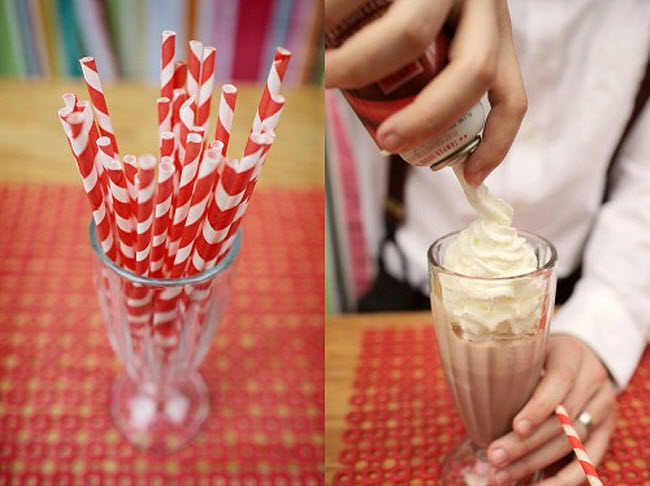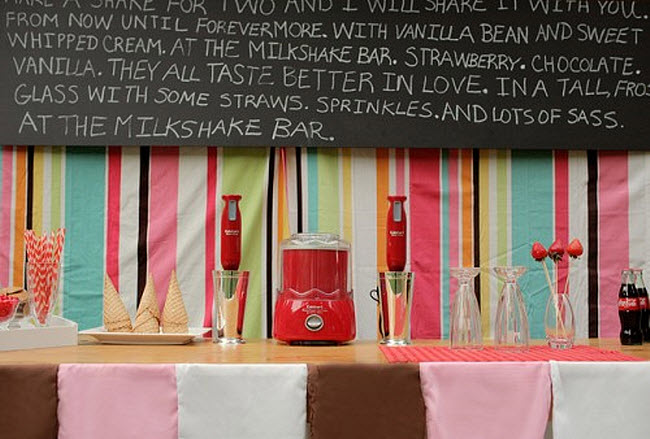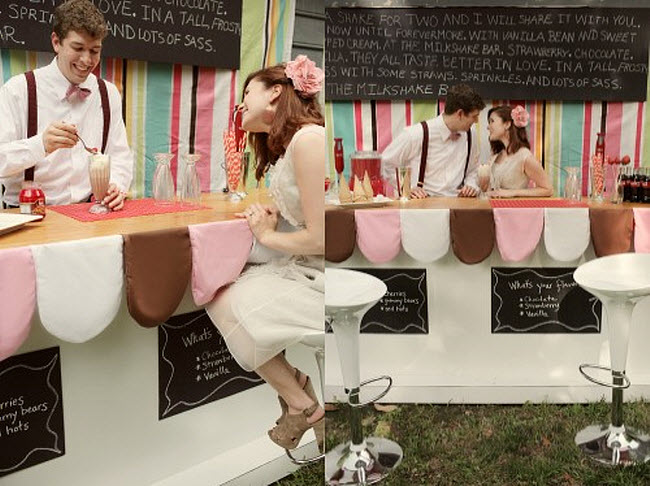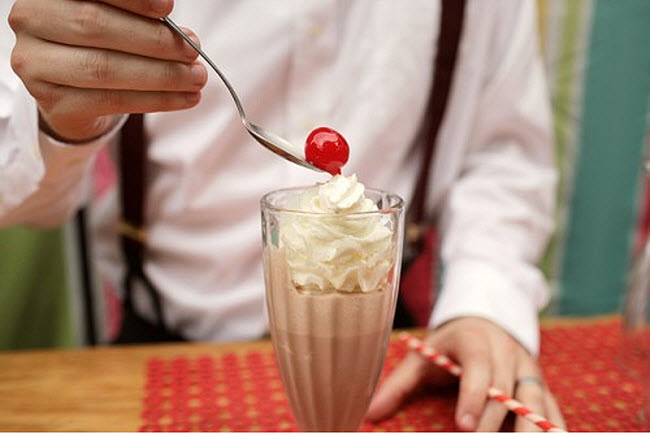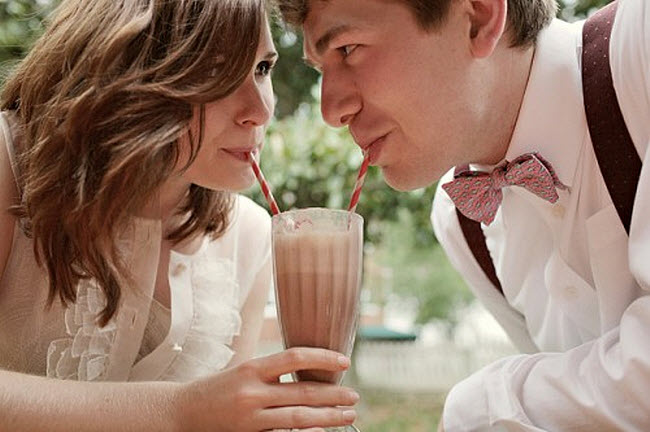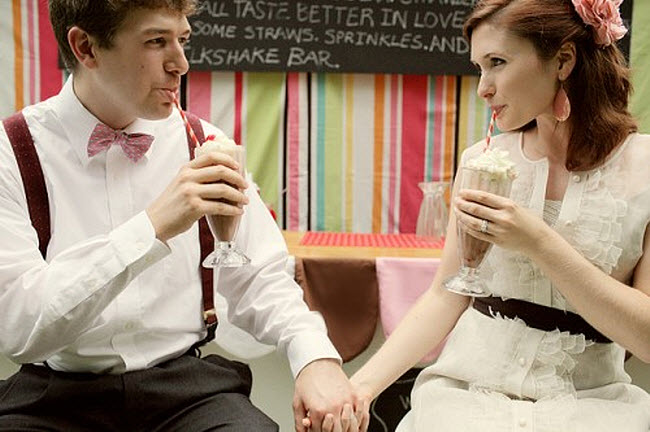 Images by Kelli Kano Photography