Wedding table centerpiece ideas with the WOW factor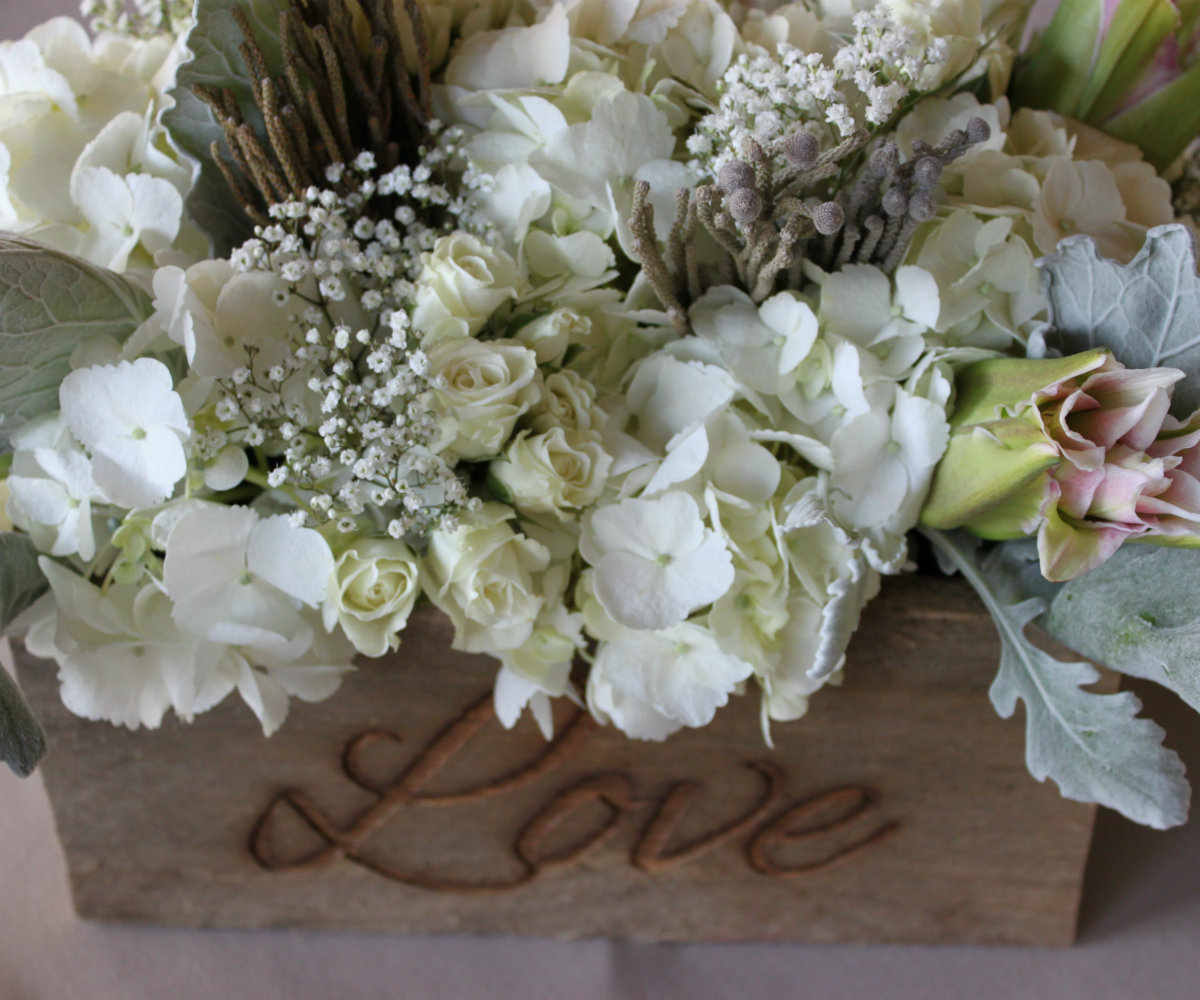 Want to give your guest tables the wow factor? Well obviously. And the trick that's going to do that is by having a dazzling wedding table centerpiece, as Martha Stewart, Ina Garten and just about any wedding decorator of note would agree.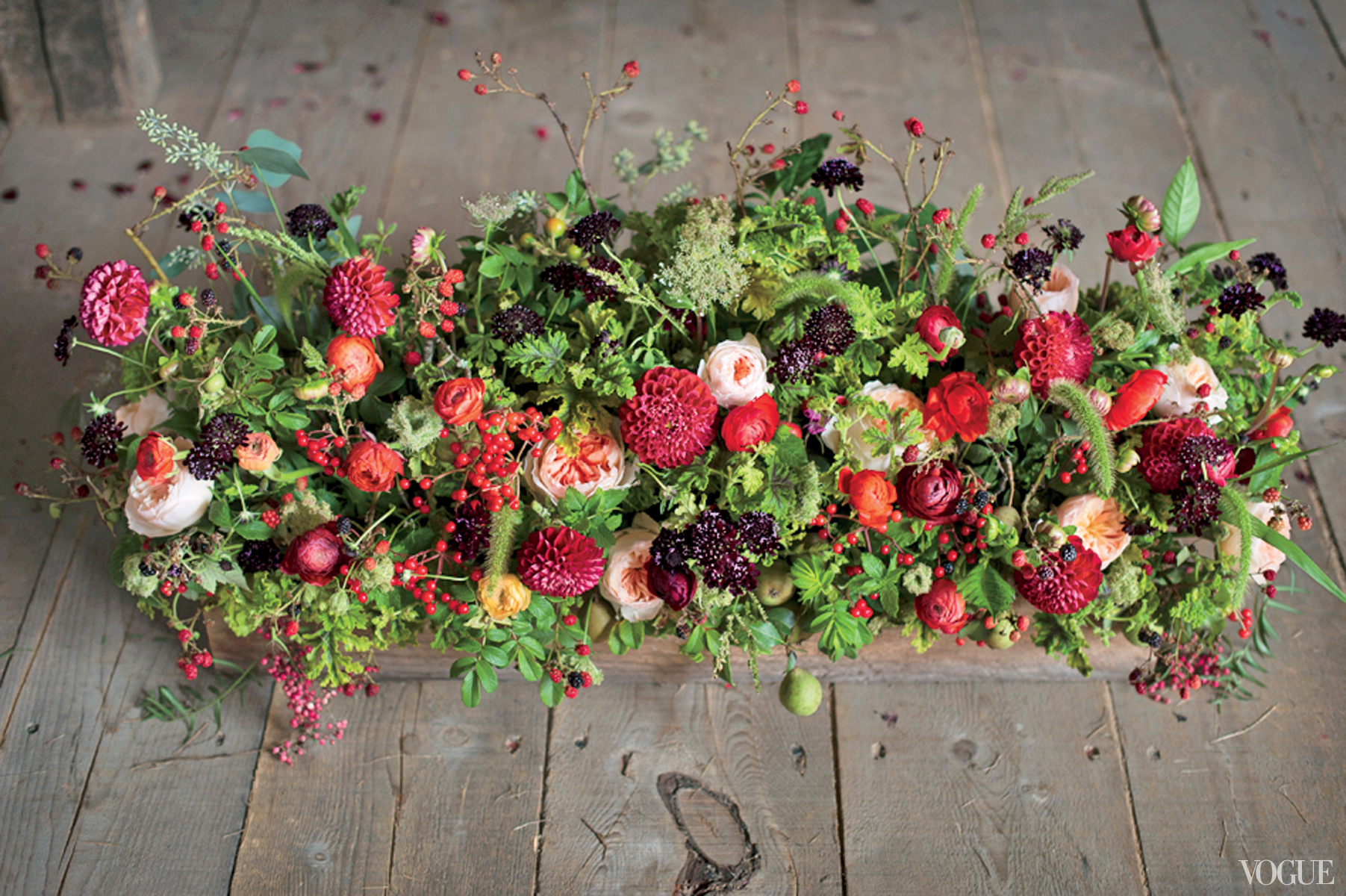 Of course the right table linen is crucial for setting the look and dining off the right china makes food look and taste better.
But the word centerpiece is just that - it needs to be the center of attention for all the right reasons.
THIS is where to put your budget
The wedding centerpiece is the perfect example of where to put your money to get the greatest effect. To help you on your way, we scoured all of the best resources to come up with a few really spectacular ideas for your big day. Here goes...
Flowers taking center stage
Obviously flowers could look truly stunning.
However... we like the idea of forgoing the traditional vase plus arrangement for something a bit more creative. Tall centerpieces can break up the table and make talking difficult. The below overfilled flower box is rustic, stunning and just simply scrumptious. For something so over-the-top you can skip out on decorating every single table and instead do every other with smaller arrangements interspersed.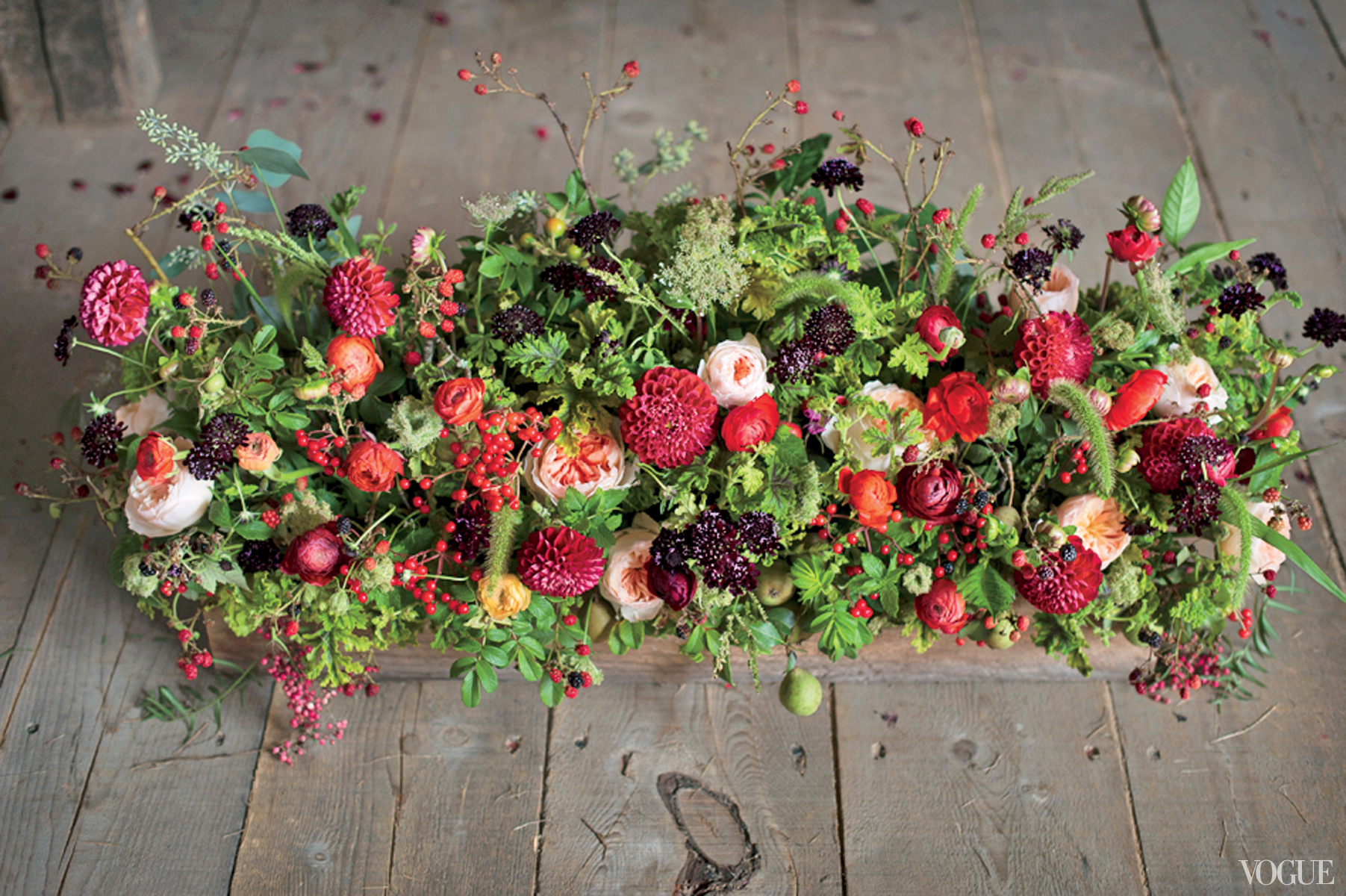 Super succulents
Succulents are a great choice. They are hearty (aka won't wilt or die in a number of hours), cheap and colorful. We've heard of weddings where smaller arrangements of succulents have also served as the gifts for attending guests. Get creative with mercury glass vessels (they are also cheap and can be found in bulk online and in many antique stores) and mix and match your plants for a look that is pleasantly perfect.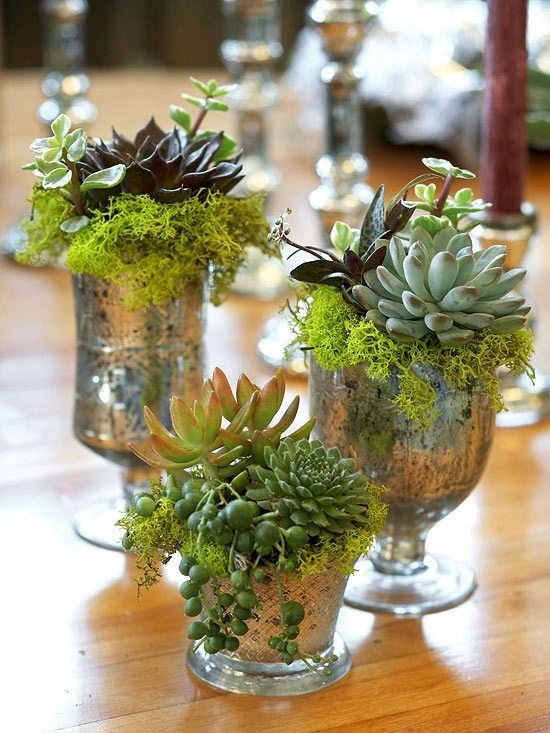 Go green
Many brides are ditching flowers as they can be super pricy and not so environmentally friendly (those Hawaiian orchids had to come from, you guessed it..., Hawaii). Greenery can be a superb choice for northern climates or for winter weddings. It's also hearty and can be superrrr cheap (bonus!). Make it look and expensive by having a highly stylized vision. The below wreath stack is simple, but so chic.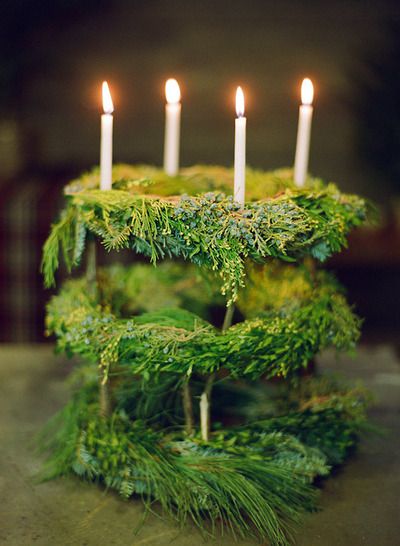 Vegetables are good
Even more reason to make vegetables one of your choices - they can be a clever, cute way to decorate for a rustic, bohemian affair. Our favorites are artichokes (awesome!), pumpkins and squash. The trick to making sure it doesn't look like you unloaded your grocery delivery on the dining room table is to mix in leafy greens, cotton (see below) or delicate flowers. It takes some guts and lots of innovation, but when it works, it WORKS it.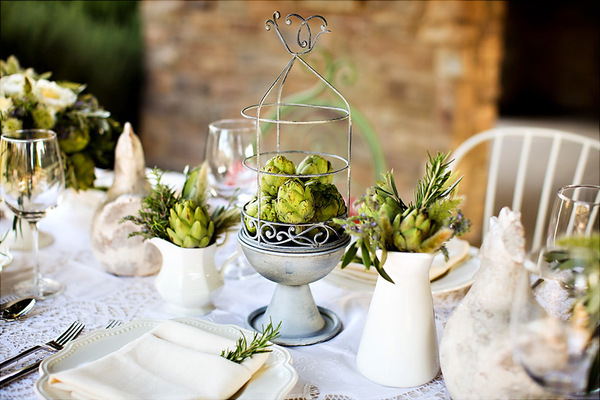 So think out of the box a bit with your wedding centerpieces and experiment. It's a key area that's worth spending your time and resources on.