Vivacious and stylish - red bridesmaid dresses rock!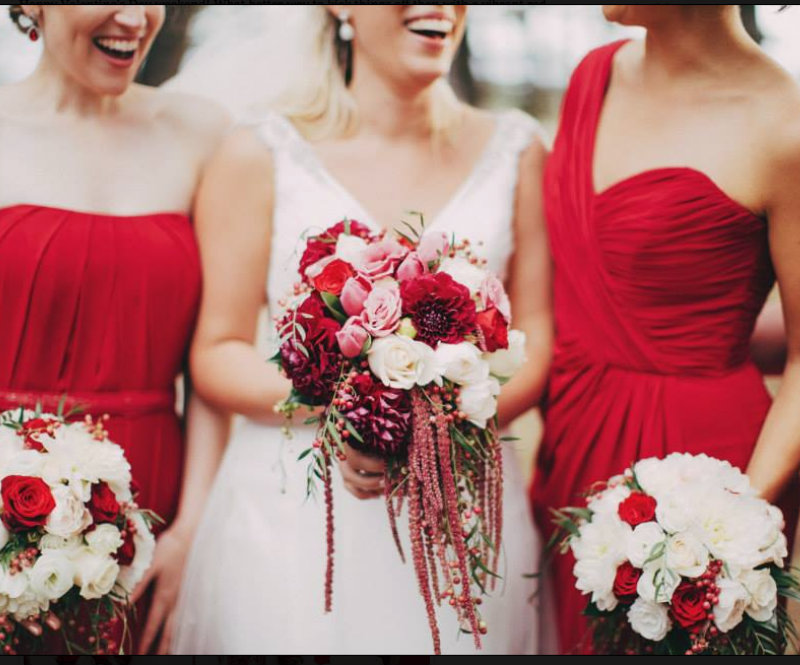 Choosing your wedding colors or theme actually shows a lot about you and the person you are. It makes you take a good look at yourself. What is it about your personality that you want to be reflected in your wedding? Is it how you perceive yourself or how you want to be perceived? Red bridesmaid gowns are a confident choice and suggest that you might be an extrovert (or would like to be).
Extrovert or introvert?
If you are an extrovert, you'll love the fact that you are bubbly and gregarious. So if you've got an energetic, vivacious personality, you will probably choose warm, bold colors for your flowers or for your bridesmaid to wear or both!
The photograph above is taken from Joielle.com, with a piece on a blissed-out Australian bride and her equally happy girls dressed in their vibrant red bridesmaid dresses.
And what fabulous flowers - a cascade of deep reds, purple reds, pink reds all interspersed with delicate, bridal-white roses. As the bride said, it was particularly helpful choosing her bridesmaid dresses from Joielle as her four bridesmaids had differing body shapes so although she wanted all the bridesmaid dresses to be the same bold red color, she knew that she needed a variety of styles. And that's exactly what Joielle's supplier Dessy offers.
They can even supply ties (and waistcoats too) for the groom and usher in the same rich color - Claret - for a really co-ordinated look: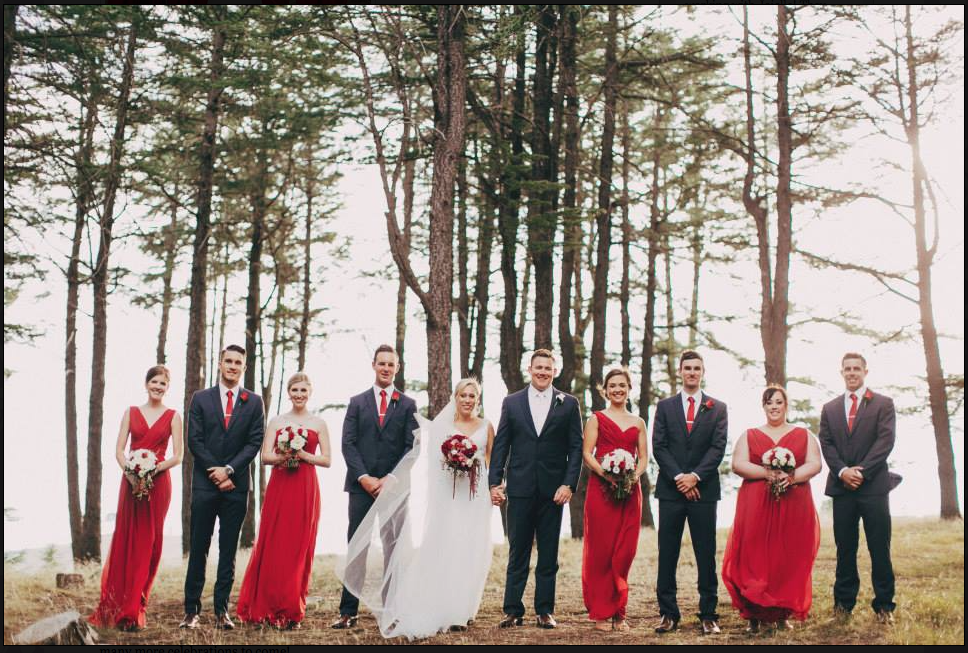 From the left we have the beautiful bridesmaids dressed in chiffon gowns in Dessy Style 2894, 2886, 2905, 2907.
If you have a younger bridesmaid, Dessy also offers a selection of red bridesmaid dresses that are specifically designed to suit teenagers, like this stylish Junior Bridesmaid dress JR530. And how lovely to give your bridesmaids a matching friendship bracelet as a reminder of your special day?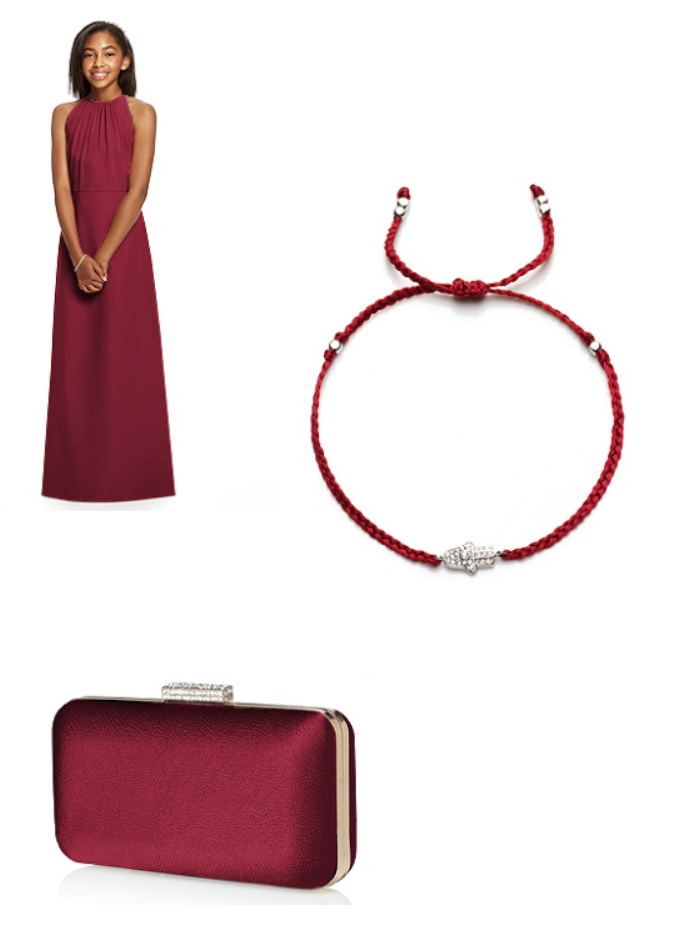 And don't leave the boys out: Dessy has men's accessories that color co-ordinate perfectly with the girls. You can even give the ushers cufflinks and studs to match!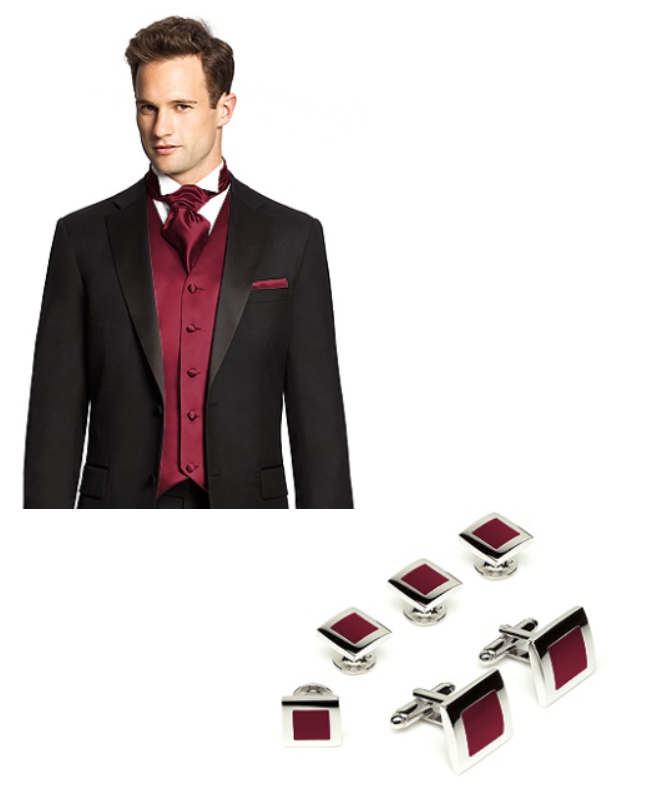 You'll find more red wedding inspiration here.