17 ways to make your wedding a bit QUIRKY!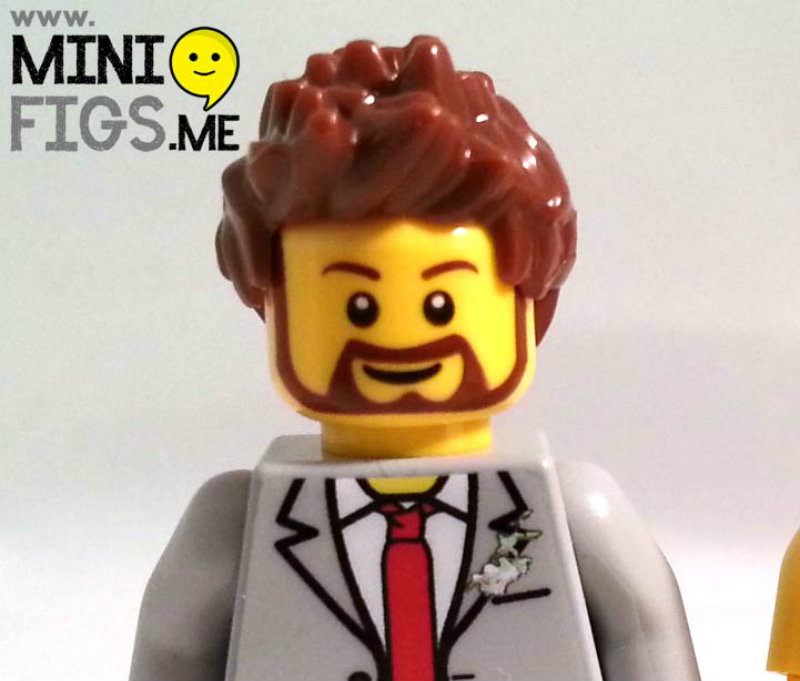 Are you the kind of girl who likes to do things her own way?

You don't mind a bit of traditional - but you'd like to shake things up a little. Add a few surprises. Make your wedding day a little quirky.

I've had a look through some real weddings and some suggestions made by brides and created the following list of 20 ways to add that special quirky.

See what you think and if you've any to add, please let me know! All suggestions welcome.
20 Ways To Make Your Wedding Day A Little Bit Quirky
1. On each guest setting, write a note on how they know the bride and groom. Eg "Met the groom at school aged 7 and have been friends ever since." Or "Live next door to the bride and groom." A great ice breaker for the tables and a sure conversation starter.You could also do the above as a wedding badge - but keep it shorter. Eg - "This is the bride's auntie Rachel". "This is the groom's Boss!"
2. As a wedding favor, get a little mini Lego figure made of each guest. You can do this via MiniFigMe.com. And even if you don't do it for the adults, it's a great idea for kids wedding favors!
3. Wear colored wedding shoes
4. Mis-match your bridesmaids necklines. Let them choose what suits them and they'll be happy. You'll be happy. And you'll get some great photographs if everyone is smiley!
5. Give the groom and his groomsmen mismatched buttonholes too.
6. If you'd rather have a buffet and you're having a country-style wedding then what about having different styles of food served festival style in different gazebos?
7. Have a break in the dancing and hold a Mr & Mrs Quiz for the bride and groom. Guaranteed to get your guests laughing!
8. Have a wedding photograph taken that's a pastiche of a famous movie poster image
9. Send out confetti with your wedding invitations so the guests can bring it along with them
10. Hand out DJ cards on the wedding tables and put a letterbox by the DJ so he knows what everybody would like played
11.Surprise your other half with a groom's cake as well as your joint wedding cake
12. Copy the bouquet your grandmother held at her wedding and take a then and now image
13. Get married at 6pm and have an evening party. The law has recently changed in the UK so you can do this and it'll actually help your budget as you'll be giving your guests one meal rather than two (or an evening meal and afternoon tea).
14. Serve a signature cocktail to your guests when they arrive.
15. Create a hashtag for your wedding day and give it to your guests so they can use it to Instagram pics, on Facebook, Snapchat or wherever. Then you'll be able to find everything. #KateandWilliamweddingday
16. Have a short video made up of your time together and use instead of a speech
17. Have a break in the dancing and play some kids games for 20 minutes so the youngsters can join in. I'm thinking games like musical chairs, musical bumps, musical statues or even pass the parcel ... all the stuff you played at parties when you were a kid.