Why we love Barn Weddings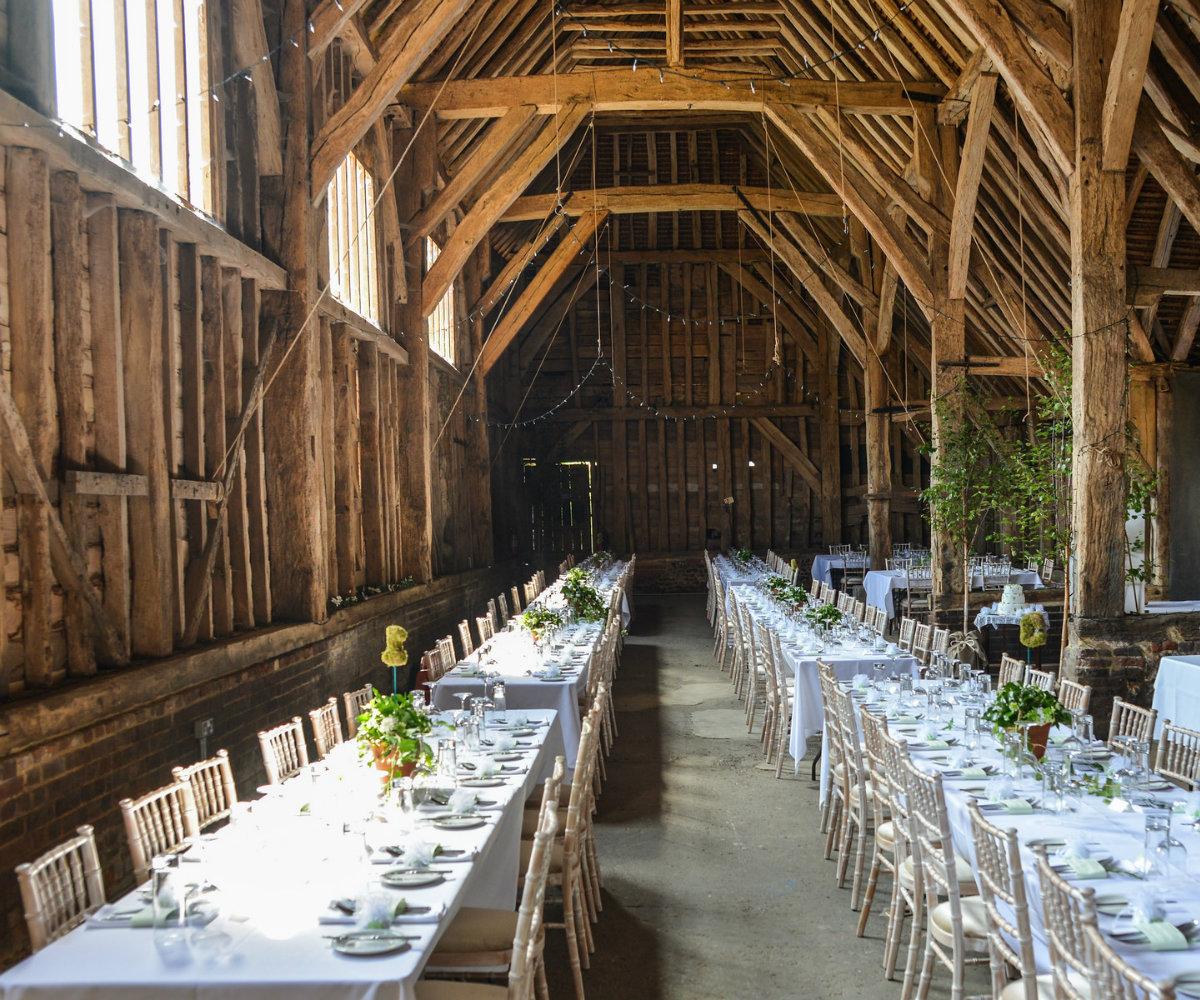 Kingsbury Barn, St Albans, England
Charming, stylish, bags of personality, bit of a history (in a good way) and dependable.
Okay - so we know your fiancé is all that and more! But the same description could also be applied to a wedding that's held in a barn.
A post shared by The Barn At Flanagan Farm (@thebarnatflanaganfarm) on
Unpredictable weather
To be honest, in the UK we never know where we are with the weather. Marry in the summer and you're not guaranteed a beautiful June day - it could be cold, chilly and wet. You could plan an autumn wedding and be blessed with glorious sunshine. You just never know.
A post shared by Earth Trust (@earth_trust) on
A rural countryside feel
Which is why holding your wedding in a barn could work perfectly for you, particularly if you want a slightly rural, countryside feel to the whole day.
You'll find that many barn venues are licensed so that you can hold your wedding ceremony there and then move straight onto a party (which is going to save you on transport costs for a start).
Barn decorations
Decorating a barn isn't difficult either. The whole rustic background will give your wedding a personality, even before you start decorating.
A post shared by Andy Li Photography (@andyli.photography) on
Add a few haybales, bunting and letters and styling your barn wedding is simple!
You can take the weather as it comes - if it's a beautiful day have drinks and canapes outside and then move under the barn's beams for dinner and dancing. Bring the outside inside with haybales and rustic-inspired flowers and decorations.
Twine fairy lights around the beams to give a touch of magical sparkle and atmosphere.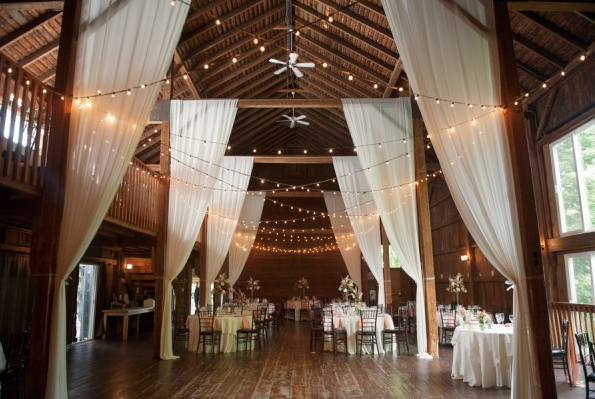 A post shared by Style & the Bride (@styleandthebride) on
Dress up barn beams with lengths of inexpensive muslin and you'll really get the wow factor. You can use muslin for the tablecloths too.
Remember that if you have a venue with character it's much easier to decorate and a barn lends itself perfectly to a boho style or vintage wedding theme.