How to use Spotify at your wedding reception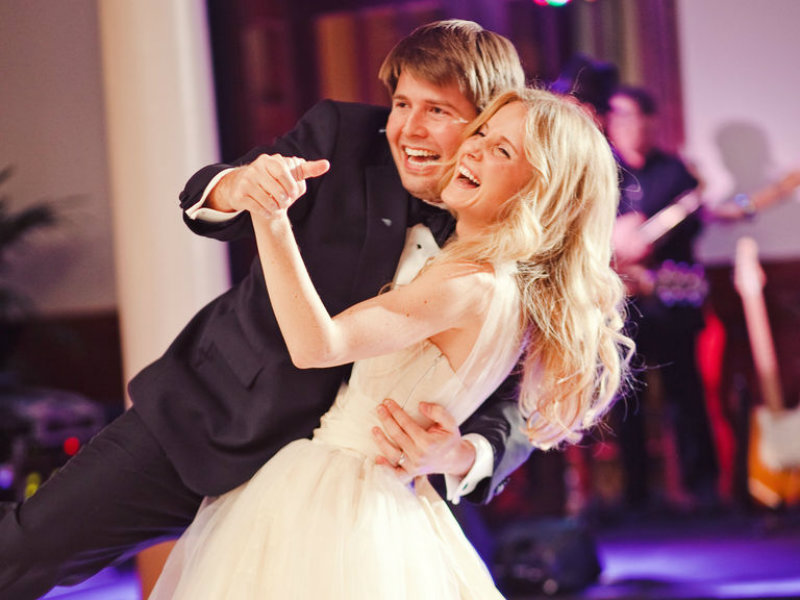 (Photo by The Nichols)
It's becoming more and more popular for playlists to replace DJs at wedding receptions. It cuts costs and allows the bride and groom to fully control the mood...
But on the flip side, the bride and groom (or whoever they bestow the musical duties to) has to fully control the vibe of the reception. That's a lot of pressure to get family & friends busting a move and to keep it going (that's the hard part).
How can Spotify replace your wedding music?
Spotify, the music streaming super system has been around for a while now and it's single-handedly changed the way most people listen to music.
If you're not so familiar with Spotify, it is music app that also allows users to create playlists. You might be thinking to yourself, "I can make a playlist on my iTunes account. So what?" Well... Spotify is not a one-note, but it's a well thought out program that operates more lists an orchestra. Trust me, you'll never want to make an iTunes playlist again.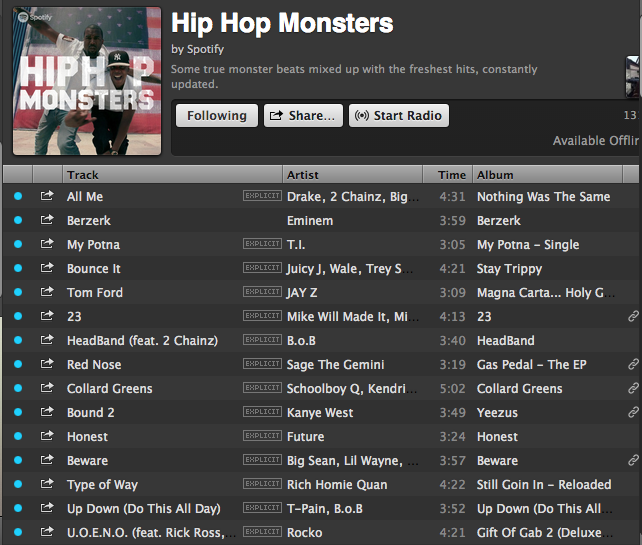 So what's different?
What makes Spotify so unique are two distinct features.
First off, the interface allows you to follow other users and to access their playlists. Vogue has a pretty epic mix in Vogue Radio and everyone from DJs to artists create open playlists that users can follow. Spotify also has their own playlists that meld together the best tunes by genre - Hip Hop Monsters is among one of my favorites. This type of easy access proves to be very useful when you're trying to fill up hours with some serious dance jams. It's also the best insurance policy for a good time. If, heaven forbid, your song selection is falling flat, there's no need to worry - just search out the Top 100 playlist or look for 90's Best Dance Music and you're saved from yourself.
Suggesting songs

The second feature that makes Spotify truly unique is their Discover tab... It showcases new releases and suggest songs, artists and playlists based on your previous history. This function can be a very helpful resource when there's so many options.

In addition, Spotify has the ability to share and playlists, favorites and suggestions to other users. Imagine sending the whole wedding party a "Getting Ready to Get Hitched" playlist for the day of the big event? Or ... How touching would it be to share some of the nights biggest moments (father/daughter, first dance, etc) with all of the guests?

Check out Spotify for yourself and for just dollars or pounds a month you can have the world's music at your fingertips - with or without an internet connect and commercial-free.

Start warming up those dance moves...!