Free "Will you be my bridesmaid?" cards for you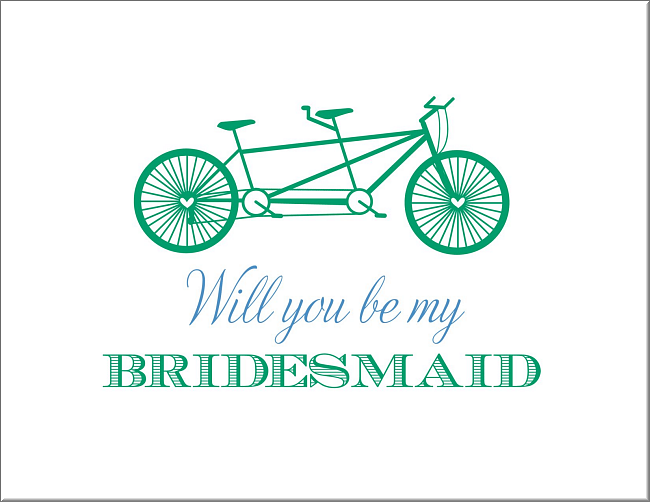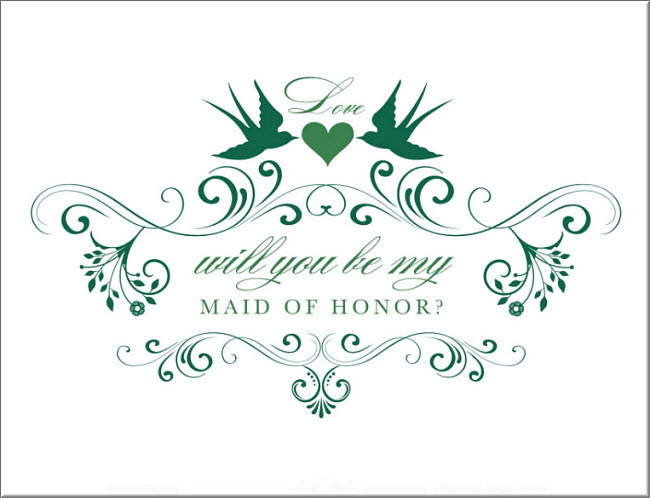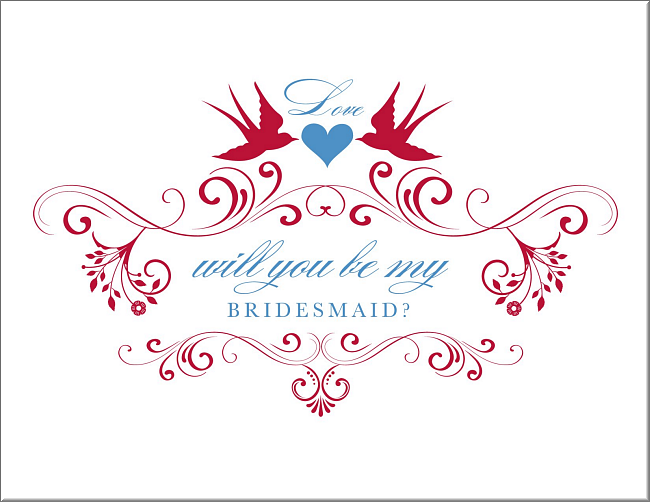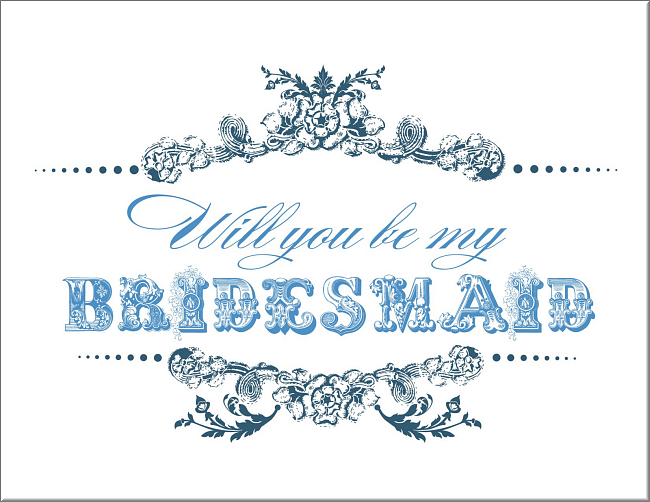 Trying to find that perfect way to ask your favorite girls to be an important part of your big day? We here at The Dessy Group have a stylish solution. Stylish and might I add FREE!
Stylish, elegant and FREE!
With designs provided by our friends The Wedding Chicks, simply visit the DIY bridesmaid cards at Dessy, choose your favorite design, choose your favorite colors and download your creation. Send, and watch the smiles appear!
It's a special moment
Choosing and deciding who is going to be your bridesmaid is a very special time in your wedding planning.
You might have had a bestie in mind ever since you were a young girl, or perhaps you've decided that your maid of honor should be somebody that has been a big part of your life in more recent years.
One thing is for sure - you need to choose somebody who is unflappable and organised as your head bridesmaid. They will have a lot to help you with and so you need to know that they are reliable. Asking a friend who is busy with young children or a new baby might not always be the best idea!
Postal invitations are wonderful
Rather than send a text or an email, inviting your girls in a more timeless way will surely be appreciated.
Handwritten envelopes are always a pleasure to receive, particularly if they contain an exciting invitation - and asking somebody to be your bridesmaid with one of these cards will capture a perfect moment.
Print them out onto a good quality card and search out some envelopes that fit in with your color scheme. Then hand calligraph (or ask a friend) the addresses and pick out some suitable stamps.
Different designs
You'll find several different designs here to choose from and of course you can print them out in different colours to suit the shades and tones you've chosen for your wedding day.
And because they're free, Dessy is helping you to spread that wedding budget a little bit further ...