6 ideas that will make a beach wedding really stylish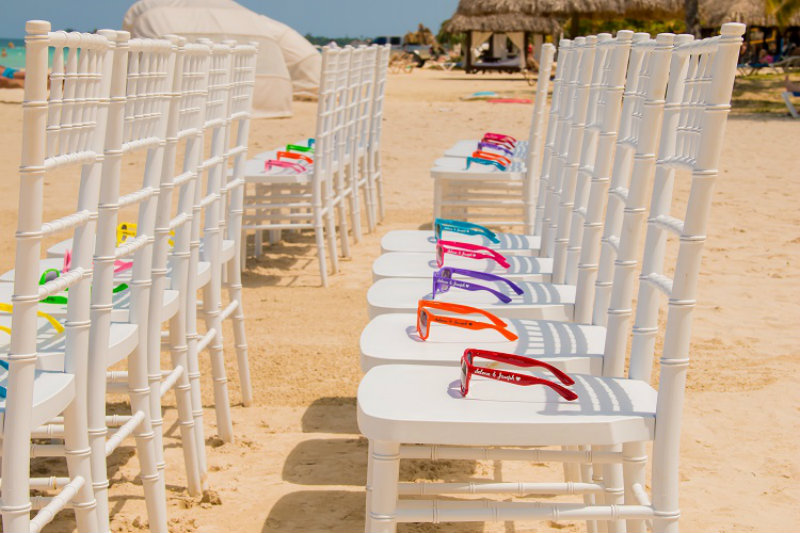 (Image by Suki McDonald Photography on Destination Weddings)
So you're going for the option of blue skies, palm trees, the sea breaking on the shore .... in other words you're having a beach wedding ceremony.
Whether it's an intimate occasion for just the two of you and a couple of witnesses - or whether you're making a party of it with a host of family and friends, there are a few do's and don't with beach weddings.
Beach Weddings Need To Be Thought About In A Different Way
For example, it's not a good idea to wear an ornate, really detailed wedding dress. Don't go for the long veil and the heavy, full skirted wedding gown. Think light fabrics like chiffon ... it's going to be hot.
To help you plan your beach wedding ceremony, here are six ideas to get you thinking.
1. Get your guests ready for the beach by giving personalised beach towels as favors in advance of the ceremony.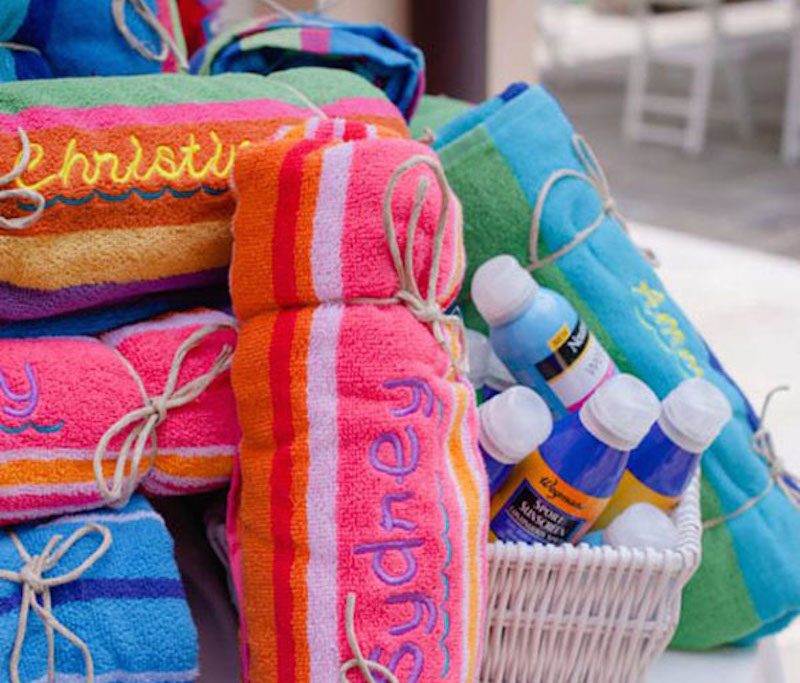 (Image by Marcella Treybig Photography via United with Love)
2. Dress your bridesmaids in aqua colors to echo the azure blue of the sea and sky. Dessy has some wonderful bridesmaids dresses in greens and turquoises.
3. Make the most of a hot balmy night by getting the table laid up on the beach.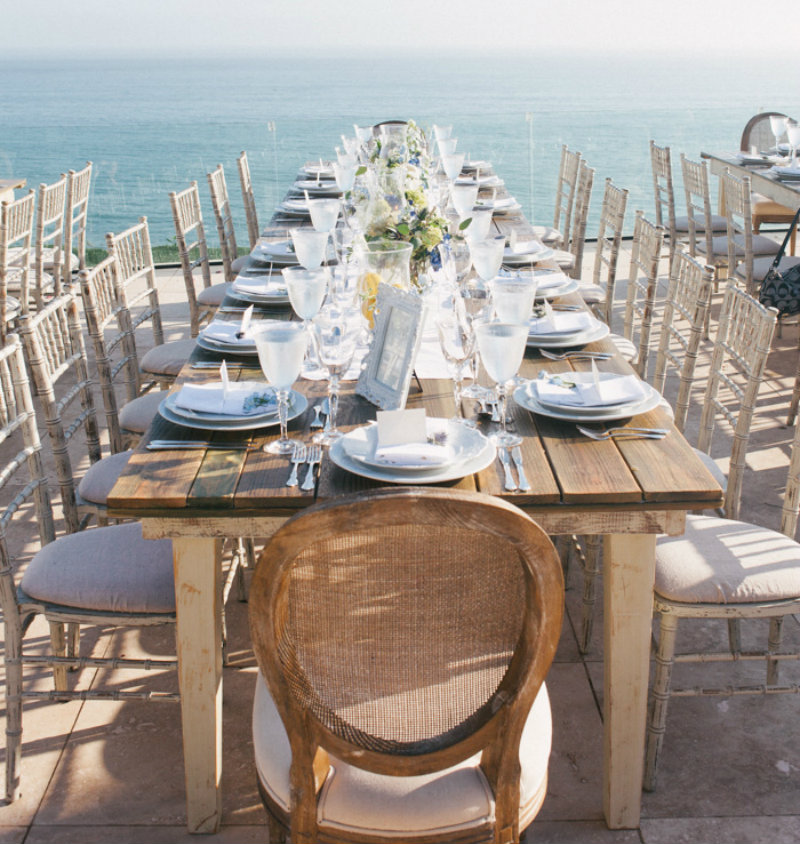 (Image via Gray Likes Weddings)
4. Keep your jewellery simple and understated. Forget the bling ... freshwater pearls are a classic...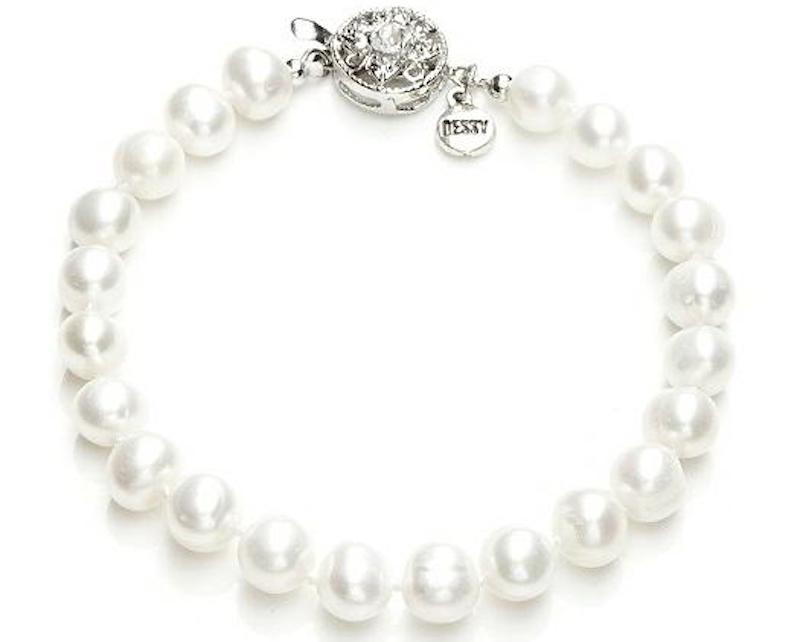 5. Your invitations should echo your theme. Maybe give a hint of what's to come by using the same colors you're planning on having? You can use bright shades or delicate pastels and golds as below.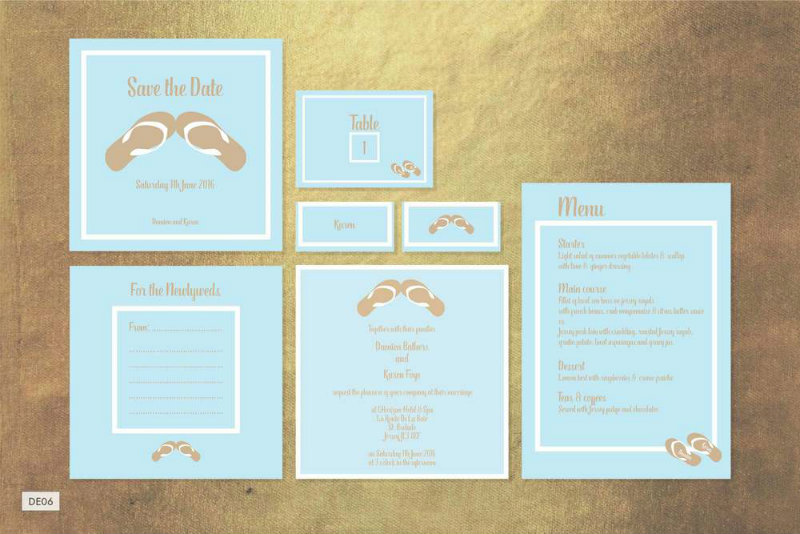 (Destination wedding invitations by Ananya)
6. Never thought we'd say this, but sometimes heels should not be worn and if you're getting married on a beach then that's one of those times. Flip-flops work much better on beautifully pedicured toes.