Children at weddings. Cute or annoying?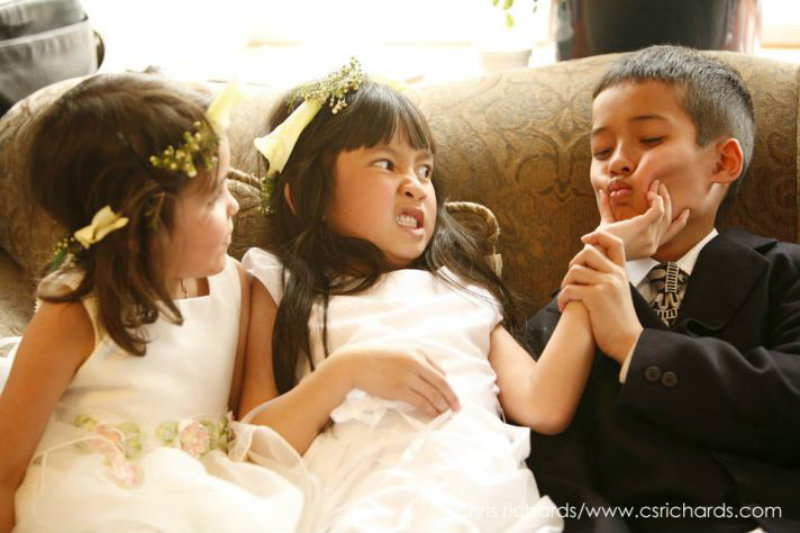 So what are you going to do about kids on your big day?

Are you going to make your family and friends' children welcome? Or make it a day for grown ups only?

Hmm. Personally we think it depends on the type of wedding you're having. If it's a chic city affair in the evening then just adults might be the way. But there's something about kids at weddings - with all the noise, activity, running around and excitement they bring - that creates a fabulous atmosphere.
Thinking about kids at weddings
First off, if you ask your friends not to bring their offspring, then you're going to find that many of them have to decline the invitation. Particularly if you're getting married a distance away from where they live because childcare might turn out to be a problem. On the other hand, give them the option to bring their children and they might decline in favour of a bit of peace and quiet for a day!
If you're having young flowergirls and pageboys then you can't really ban kids. Because it looks a bit weird if you welcome some children and not others. Besides which, your young attendants are likely to get bored if they don't have others of their age group to play with.
Keep those children busy. At the ceremony, hand out confetti for them to throw afterwards. They'll love being involved and it will make for some great photographs.
A children's table is a great idea. Have two or three for different age groups (because toddlers aren't going to get along with eight year olds). Lay out children's activity packs to keep them going through the speeches.
You might like to think about a different menu for the children. Young kids won't particularly enjoy rich food and might do better with snacks on the table or little packed lunchboxes of their own.
If you're having a garden wedding, think about garden games like giant Jenga. Have a bouncy castle (but make sure it's monitored by an adult).
An entertainer or magician is not only fun for the adults, but a good one will keep children mesmerised.
Older children might like a camera scavenger hunt. Give older kids a list of things to photograph with a disposable camera
Don't forget to have a picture of the bride and groom taken with all the kids - they will love being involved!
Kids love photo booths. Remember the dressing up/props box. Just make sure they don't monopolise the camera!
Young kids love dancing (and it wears them out). Ask for a few recent X-Factor favourites - the DJ should have some good ideas.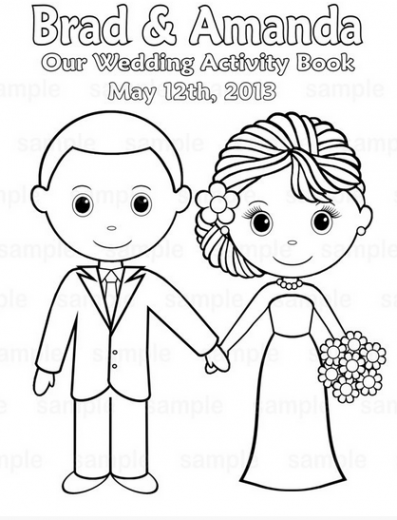 LOVE this printed personalised wedding activity book from Etsy!