Pale blue bridesmaid gowns you'll want to keep for yourself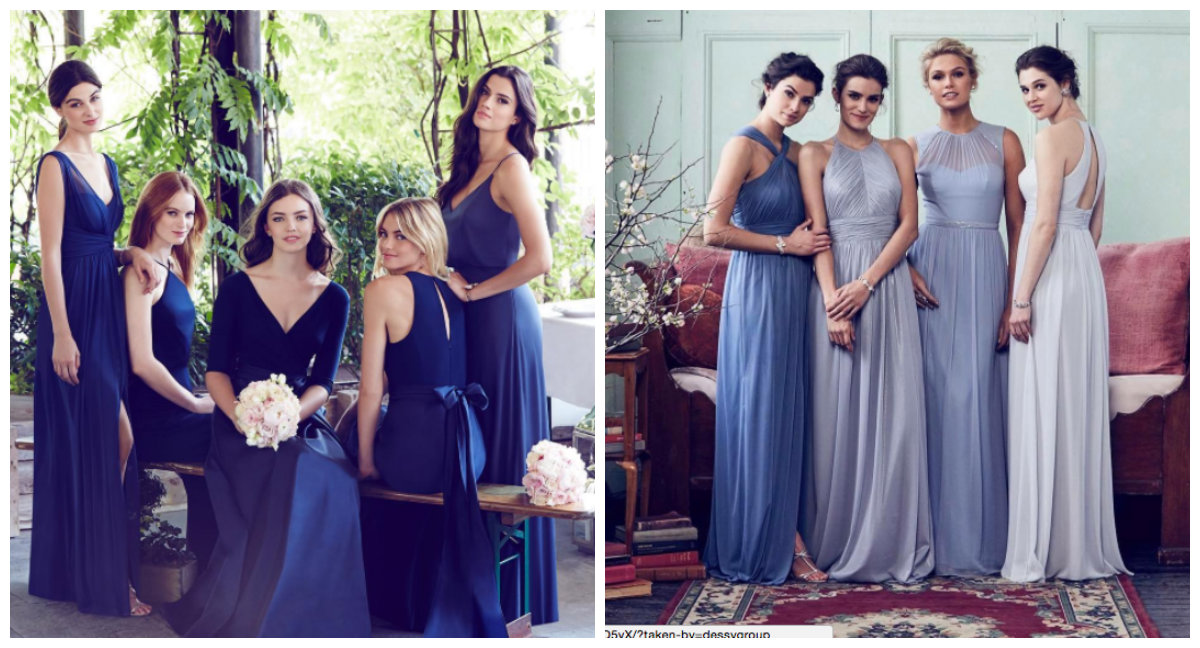 (Bridesmaid dresses by Dessy)
Most girls suit blue. And it's a wedding color that works for bridesmaids at spring, summer and winter weddings. (Fall has different hues to offer of course and we'd go for oranges, browns and reds at that time of year).
It's like that old wedding rhyme:
"Something old, something new, something borrowed and something blue..." Which just shows that weddings and blue should go together ...
What does blue say?
The thing about light blue as a color is that it really does whisper elegance and glamor whilst eschewing overt prettiness. And it tends to suit all complexions, which is always a consideration when choosing bridesmaid dresses.
Take a look at these one-shouldered bridesmaid gowns we've picked out. They're all beautiful - and because they're by Dessy they come in a variety of shades of blue - from delicate pastels through to sophisticated midnight blues.

(All frocks above from the Jenny Yoo collection at Dessy).
Different blues for different venues
If you've having a destination wedding or you're getting married under hot sunshine, then you can choose bright blues - turquoises, azures and a jade blue. Bright colors can stand up to bright light without looking faded, although they'd look more out of place if you're having a country garden style wedding.
Then again, you could have chosen to have a more rustic theme; so choose more delicate shades of blue like cornflower - which will look beautiful with wild flowers and less formality.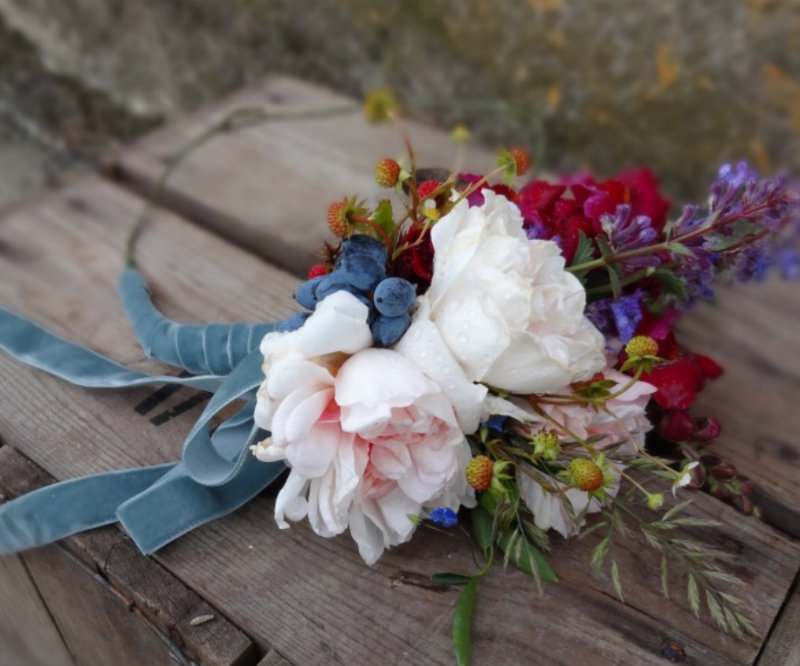 Maybe you're having a city wedding or a wedding that's being held in the early evening. Then your choices might veer towards elegant deep blues with a touch of shimmer - maybe like these gowns from Dessy below.

Choose the right shade of blue for your maids too. Don't feel that you have to dress them all in one color - you can graduate the shades of blues to get an ombre effect as below. (Check out Dessy's Instagram feed for images of real girls wearing Dessy at real weddings.)