12 secrets about choosing wedding veils all brides should know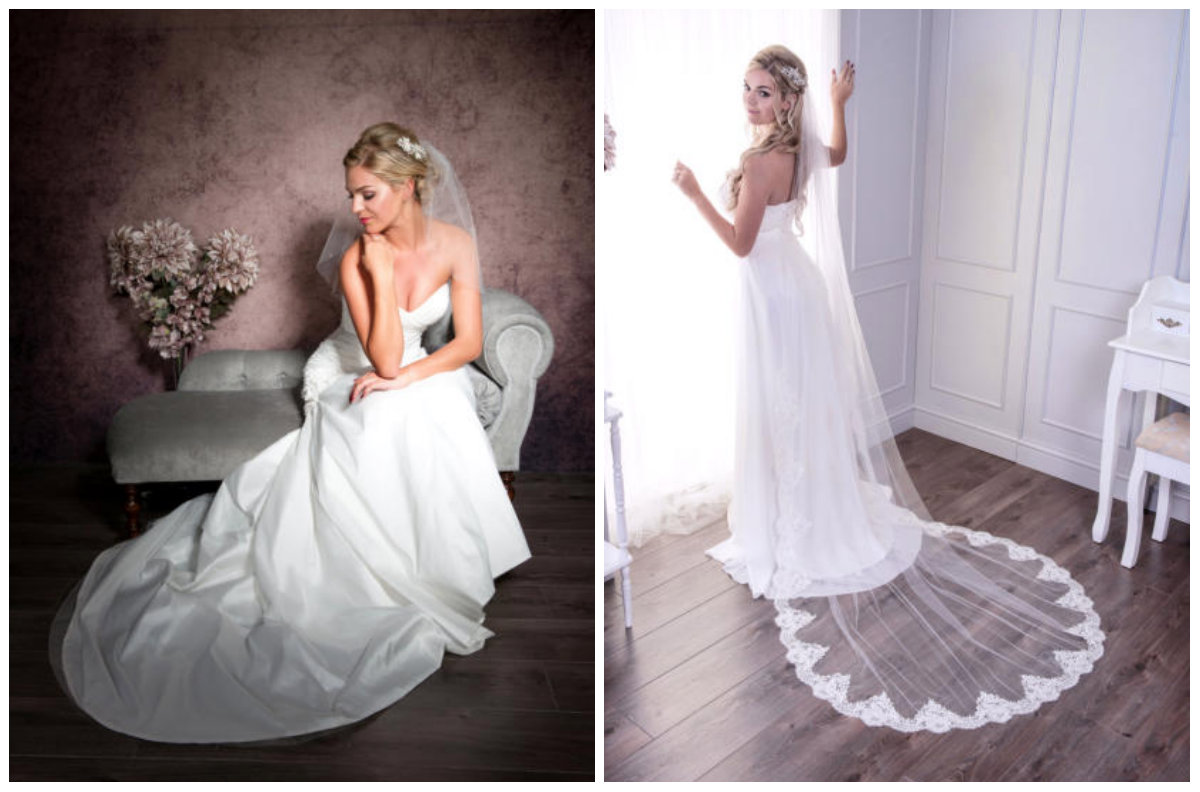 (Veils above by The Wedding Veil Shop)
Choosing the perfect wedding veil veil can be a complicated task for many brides. One-tier or two-tier? White or ivory? Tulle or lace? This bridal task becomes one you'll relish with these goof-proof tips.
Choose your bridal gown BEFORE you decide on a veil (unless of course you're wearing a family heirloom)
Expect your mom, sister or friend to cry when they first see you in a wedding veil
Think carefully about your hairstyle if you're wearing a veil
Take the veil to the hairdresser to experiment
Practice taking it off for the reception with your chief bridesmaid
Wear a birdcage veil if your dress is short or retro. You can keep it on for the reception too
A blush veil is one which folds over the face when you're walking down the aisle, then lifted when you reach the altar
For a bit more coverage, choose an elbow-length veil. Particularly if your dress has an ornate bodice you want to show off
Fingertip veils are good for full-length gowns, particularly if the bride is tall. But it won't look good if your wedding dress has a train
A cathedral veil is floor length and dramatic. It looks wonderful with a formal gown (think of Kate Middleton on her wedding day) and falls six inches past the train
A white veil suits a classic white wedding dress. Or choose 'antique white' if you're wearing an off-white dress. If your dress is ivory, choose a champagne colored veil
Try on several different veils when you're choosing your wedding dress and listen to what the salesperson suggests. Although you may have always had your heart set on a particular type of veil, you could surprise yourself
Finally, if you want your wedding photographs to remain classic, then try not to choose a wedding veil that's too on-trend as it will look seriously dated in a short while.