5 things you need to know about sleeves on bridesmaid dresses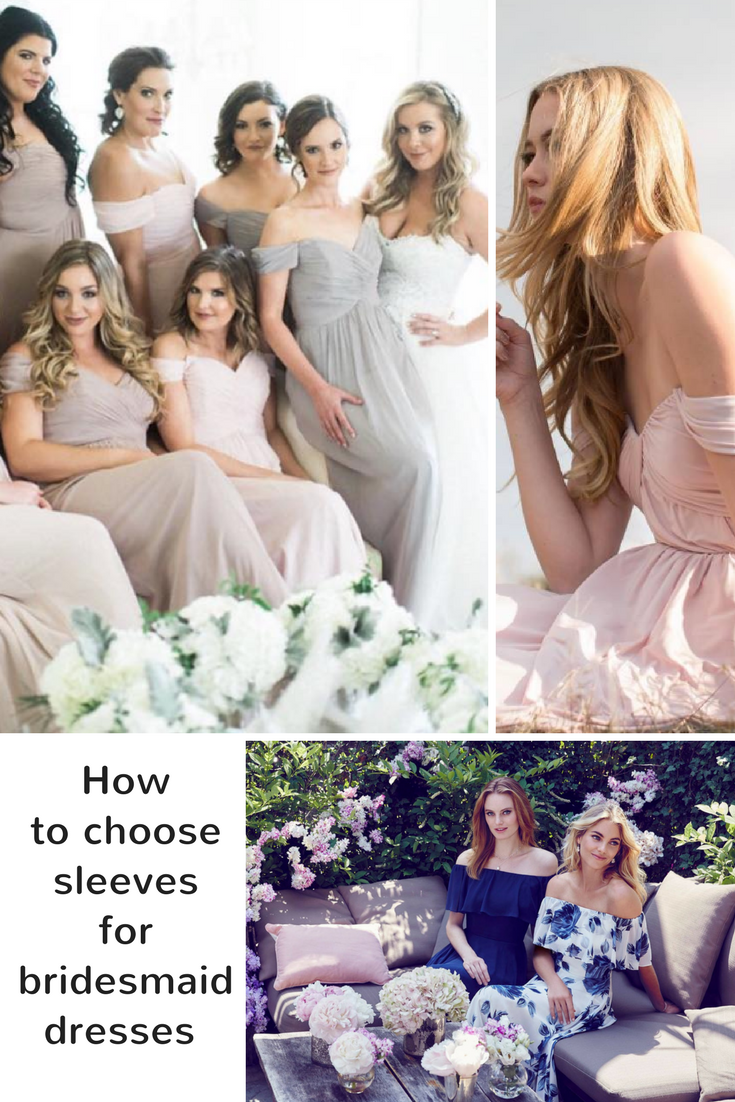 Are you planning sleeves on your bridesmaid frocks or would you rather your maids go sleeveless? How can you choose? Here's what you need to know.
1. Sleeves are a good choice for some religious ceremonies
The priest marrying you both may have a view of appropriate attire for getting married - and that will include your bridesmaids. So if your girls are covered up - even if it's just the shoulders - you will know that you are following any necessary etiquette. This Alfred Sung style could be just what you're looking for. Or the Lela Rose style LR225 below is a good halfway house - it's formal without being frumpy.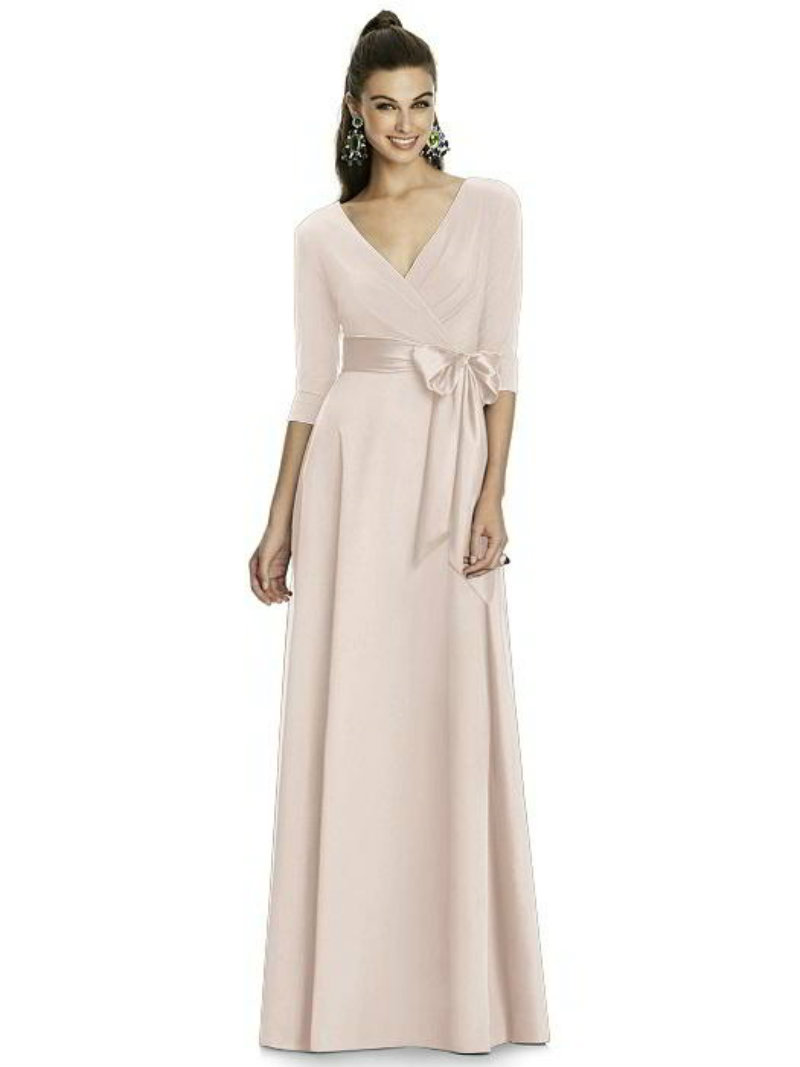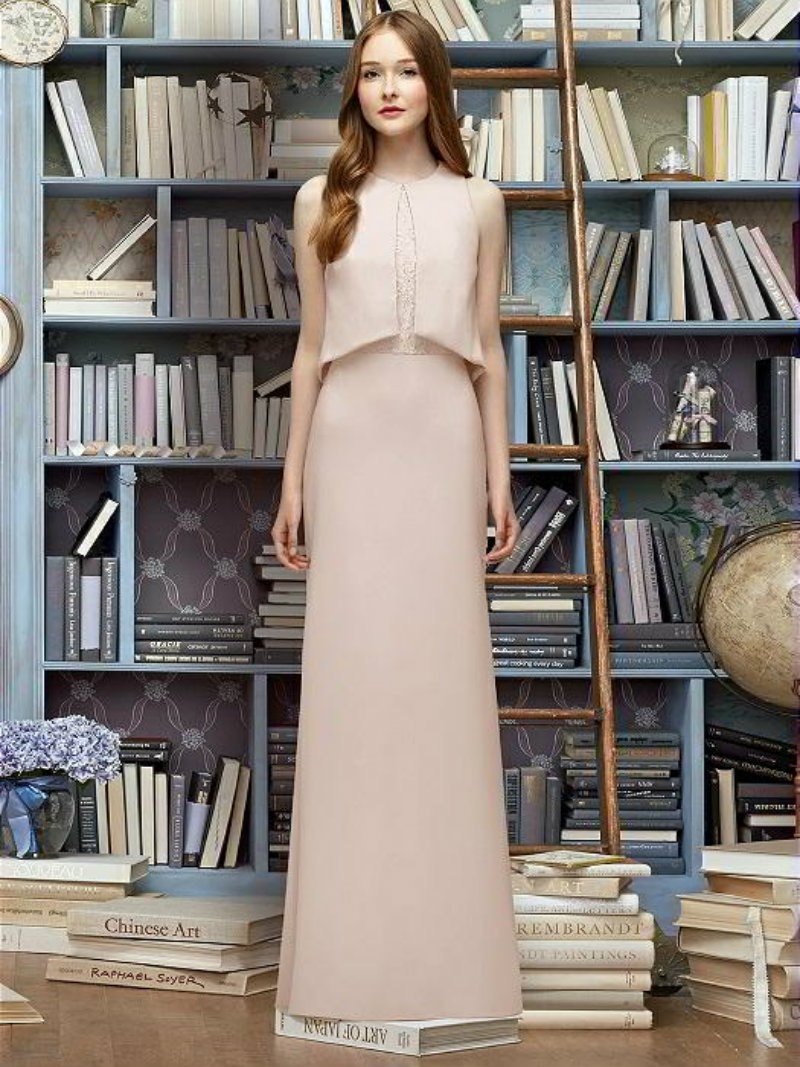 (Credit: The Jon Hartman Photography Company)
2. Your girls will thank you if you're marrying in winter
Set your wedding day during the winter months and it's likely to be chilly outside. Not great for when your maids are hanging about waiting to have their photographs taken - and worse if they are skimpily dressed! Somehow arms are always the part of the body that seems to get cold first. You could choose a gown with sleeves but that might not work so well if you're having an evening party (unless everyone is getting changed for that). Be prepared by letting your girls cosy up in a beautiful Dessy stole.

(Credit: Priscila Valentina)
3. Ditch the sleeves if you're expecting hot, hot weather
Having a beach wedding? Tying the knot outside under a blazing sun with no air-conditioning? Then we'd say forget about sleeves for your girls. They'll get anxious about patches of perspiration and will want to keep their cool with spaghetti straps, strapless frocks or a cap sleeve.

(Credit: On A Whim Photography)
4. Cap sleeves come in all sorts of styles
Depending on the neckline you choose you can have cap sleeves that stand up or ones that are slightly off the shoulder. Maybe this is one you should let your girls choose for yourselves - they'll know what suits them and what makes them feel most comfortable.

5. Stoles and wraps are the perfect accessory
Not only will they provide the perfect cover up, but if you're looking for a gift then a bridesmaid wrap or stole is both perfect and practical. Your maids can wear one again and again. Choose a fabric that works with the dress - chiffon, georgette or a soft wool are all options (depending on the season and location).