Wondering about wedding themes? Why blue is never wrong ...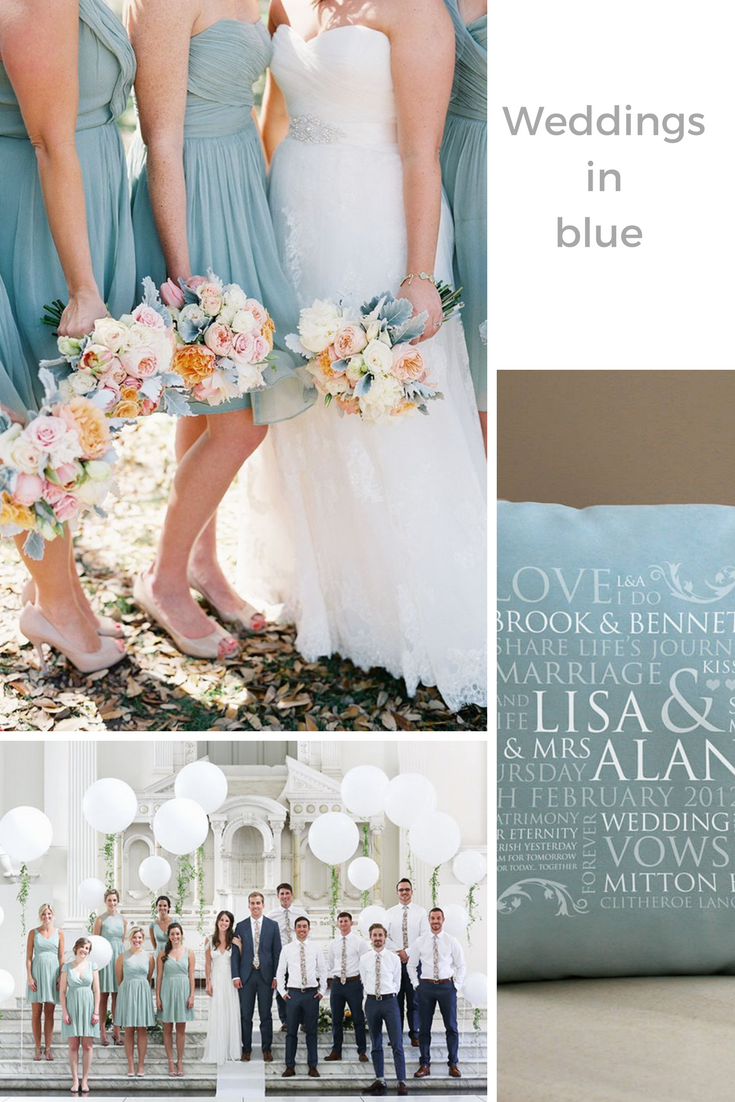 If you're not a bride who is in love with the color pink, then choosing wedding accessories in blue could be the answer, particularly the shade that's known as duck egg blue.
Why this particular blue is so versatile
It's a pastel shade - which means it will melt into the background if you want it to
It works beautifully at spring, summer and winter weddings
Combine duck egg blue wedding accessories with gold or silver and you get a very special luxe effect
Think about bronze, silver or gold shoes for your bridesmaids - or play it down with neutrals
Duck egg blue looks fabulous on wedding cakes too
For a clever, refined look at a bridesmaid dress, check this frock from Dessy. DC2946 which is actually a soft tulle in celadon over platinum rococo lace dress. Match with our Pearly Aqua Chandelier Earrings.

Romantic blue bridesmaid dress and earrings by Dessy
Why else is blue such a dream wedding theme? Use it to dress the inside of a marquee, for your seating plans, on your tables.

Clematis cakes by Rosalind Miller
Other reasons to choose blue
You'll be spoilt for choice when it comes to flowers. Talk to your florist but just as a starter you can opt for; hyacinths, bluebells, delphiniums, clematis, grape hyacinths, ranunculus, lavender, larkspur, anenomes ...
Blue is a classic color for wedding invitations too. Nothing is quite as inviting as a crisp blue envelope coming into the mailbox, complete with beautiful calligraphy.

This shade of blue works well with lace as well. Consider placing lace over a blue tablecloth. Or dressing your bridesmaids in different shades of blue for an ombre effect.
And of course, you'll be following the old rhyme for what to wear at a wedding for good fortune:
"Something old, something new, something borrowed, something blue ..."
Credits: Wedding Cushion by Cherry Pete from Not On The High Street, bridesmaids with flowers via stylemepretty.com, wedding photo with balloons by Max & Friends via greenweddingshoes.com, buttonhole by Anna del Greco at BridalbyAnna.