The fine details to get sorted before your wedding day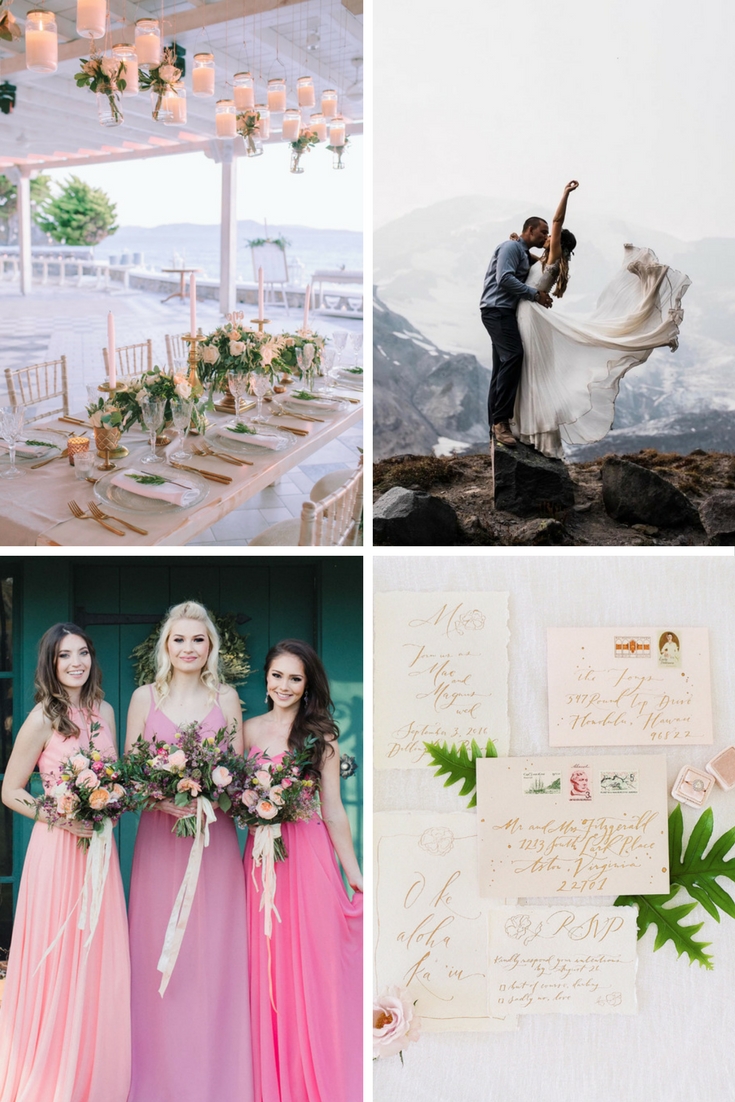 With just days before your wedding, you'll be thinking about the big details. However, if you're super organised you won't forget the little details either - so here's our handy list to tick off.
Buying a card for your fiancé and the parents : Write a thoughtful card for your fiancé and both sets of parents which you can present at the rehearsal dinner or on your wedding day.
Wrapping and buying the gifts for your bridesmaids, your parents and fiancé Buy these well in advance, wrap and keep in a safe and secret place. Job done.
Scuffing up the soles of your shoes: GeMake sure you don't slip and slide down the aisle or on the dance floor. Scratch the soles of your shoes ahead of time. You should also walk around in your shoes indoors so that you wear your shoes in a little. That way they'll be comfortable on your big day.
Getting a manicure and pedicure: This is a great thing to do with bridesmaids a day or so before the wedding. It will be too busy on your wedding day.
Ordering food for the morning of the wedding for your bridesmaids and groomsmen: Your bridesmaids and groomsmen will want to be well fed before the wedding. A good breakfast or brunch will take care of this.

Confirming the itinerary with your bridesmaids for the wedding day: Keep on top of your bridesmaids and make sure all of their appointments for the wedding day are organised and that they know where they need to be at specific times before the wedding.

Write your wedding vows, if you are: Whether you write your vows days before the wedding or on the morning of, it's best to do this as ahead of time as possible.

Packing for your honeymoon: Before you know it, you will need to pack for your honeymoon. Make sure you have gone shopping for any clothing pieces and necessary vacation items you know you will need.

Taking care of all necessary vaccinations for your honeymoon: Make sure both you and your fiancé make necessary doctor appointments for vaccinations. Some immunisations can make you feel a little under the weather and need to be done a few weeks before you fly off. You might need to start a course of anti-malarials too.
Deciding where to take the pictures on your wedding day: Talk to your wedding photographer and scout the best locations for wedding pictures
Figuring out the transportation on the wedding day: Are you having special transportation on your wedding day like a limo or something like it? Confirm with the car service where they will pick up you, your parents, your bridesmaids and your groomsmen the day of the wedding.
Calling to confirm appointments for hair and makeup: Make sure your hair appointment and makeup appointments are confirmed for the day of your wedding.
Making sure you and your fiancé both have valid passports for your honeymoon Double check well in advance whether your passports are still valid or close to expiring and whether you need to have visas for your destination.
Image credits clockwise from top left: Dessy Facebook page, Wedding Chicks, Dessy Facebook page, NailArtsPro via Wedding Chicks