Six things brides need to know about wedding bouquets.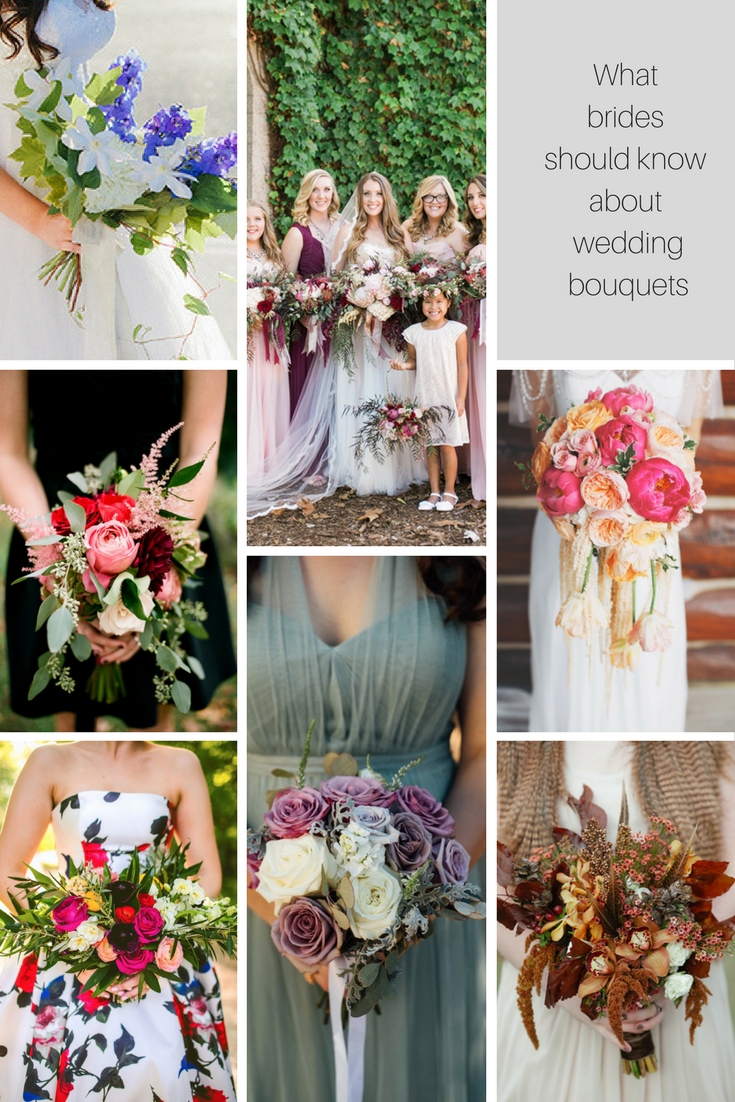 The flowers in your wedding bouquet and its style are going to be a key feature on your wedding day. The blooms you carry will do much to create a mood and 'look' and the way you carry your flowers is very important, particularly if you want to show off your dress to perfection.

Wedding Bouquet Secrets
When you visit your florist for your first consultation, bring a picture of your wedding dress. The structure of and design of your bridal bouquet needs to work well with the style, shape and detail of your dress.
If you are having your dress made or altered, ask the dressmaker if you can have any spare material. Then your florist can wrap it around the stems of your bouquet, giving you the perfect match.
If you have a family heirloom - such as an antique brooch, a lace hanky or something else to work into your Something Old, New, Borrowed and Blue- ask your florist to add it into the top of the stems. Brooches in particular look fantastic and are a lovely way to finish the handle.
If you're like most brides, you might feel a bit nervous just before your wedding. This nervousness means that many brides, when they are holding their bouquet for the first time, tend to use both hands and carry their bouquet quite high. This immediately lifts the shoulders up which tends not to make a great picture, particularly if you are wearing a strapless dress. If you can remember, (get your bridesmaid to remind you) hold your bouquet in one hand and below your hip. This will relax and open your shoulders, improving your posture and creating the best pose for your photographer! It will also show off the detailed bodice of your dress.
If you can bear to put your bouquet down, putting it to the side of your wedding cake makes a lovely picture.
At the end of your wedding day, ask your chief bridesmaid or mum to refresh your bouquet by cutting an inch off the stems and popping it into water. This works well with hand-tied bouquets and lets you enjoy your flowers that bit longer.
Image credits clockwise from top: Blue and white bouquet via Wedding Chicks, Bohemian elegance wedding via Wedding Chicks, Blooms and bouquets via Wedding Chicks, Fall wedding bouquet via Wedding Chicks, Fall and purple wedding via Wedding Chicks, Colorful Pantone wedding via Wedding Chicks, Red bouquet wedding ideas via Wedding Chicks.