Get the Emmys red carpet style with Dessy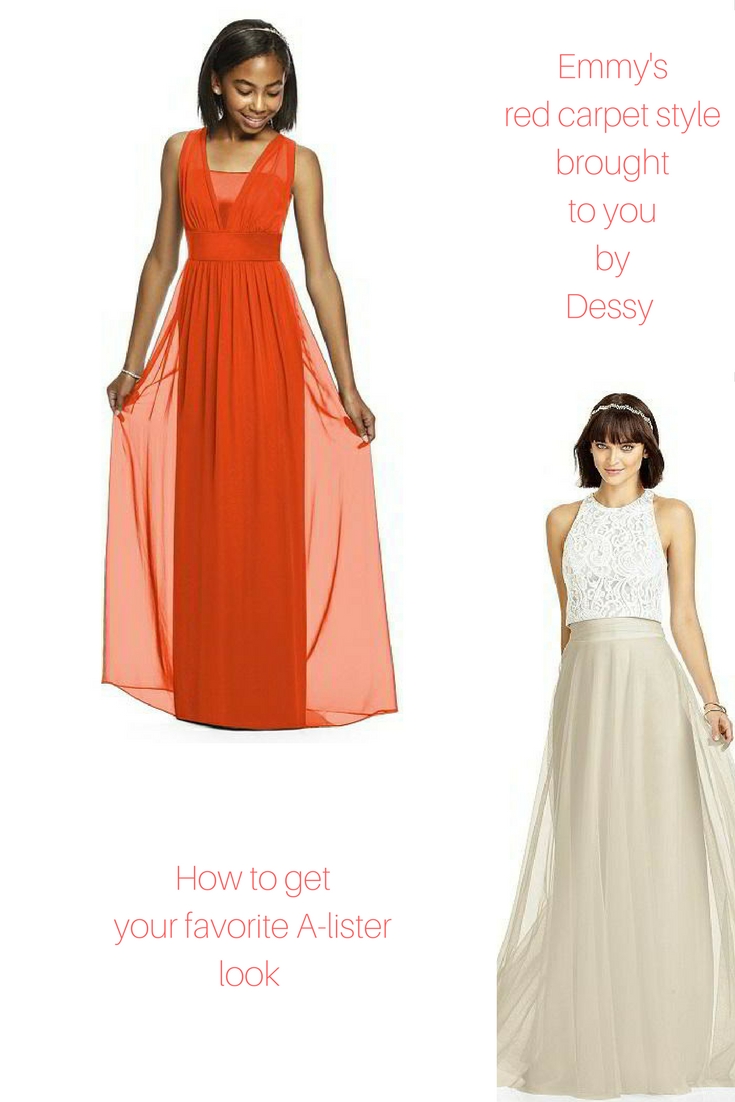 Did you watch the Emmy's last week?
It's definitely one of my guilty pleasures - watching the outfits the A-listers turn up in. Some looking amazing ... others not so much. Yes, in some cases there was most certainly a bit of 'sack the stylist' going on, but we're not going to say who!
If you loved some of the looks, you'll be pleased to hear that you can find something very similar for your maids with Dessy. So if you're a bridesmaid and your bride is letting you decide on your own style of frock, then you might like to browse through some of the options below. And of course, Dessy being Dessy, there are hundreds of color choices.
Mind you, we think Selena Gomez has pretty much nailed it here. Love this dark red satin gown, beautifully cut and a fabulous fit. The color suits her complexion perfectly.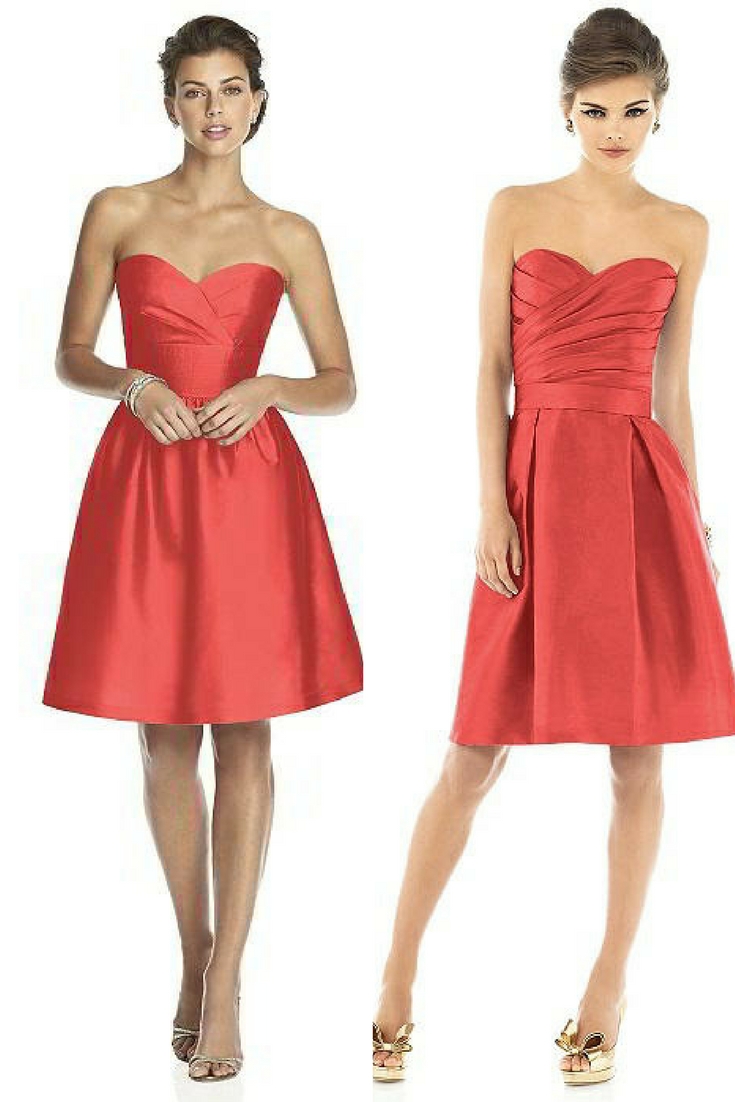 You can get a similar look with Dessy. The color here is Firecracker - lots of different styles to consider. It's a great choice for a girl with dark hair - so if you've got a bridesmaid who has that kind of a look, why not see if she wants to channel Miss Gomez?
Completely different vibe going on right now. It's floaty, long and oh so romantic. We think this would look fabulous at an evening wedding - either in summer or in winter. Dessy has some similar styles so you can get the look. Check out Dessy Collection Skirt S2977 and Dessy After Six Prom Dress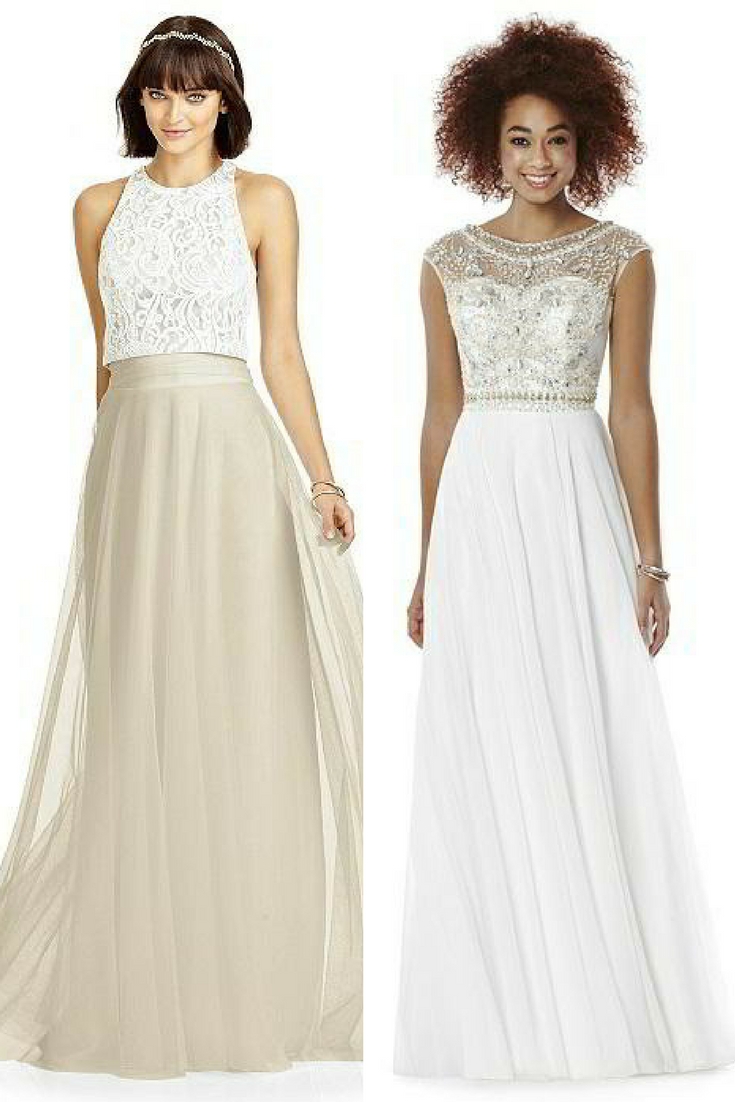 Here's how to get the Nicole Kidman look with Dessy.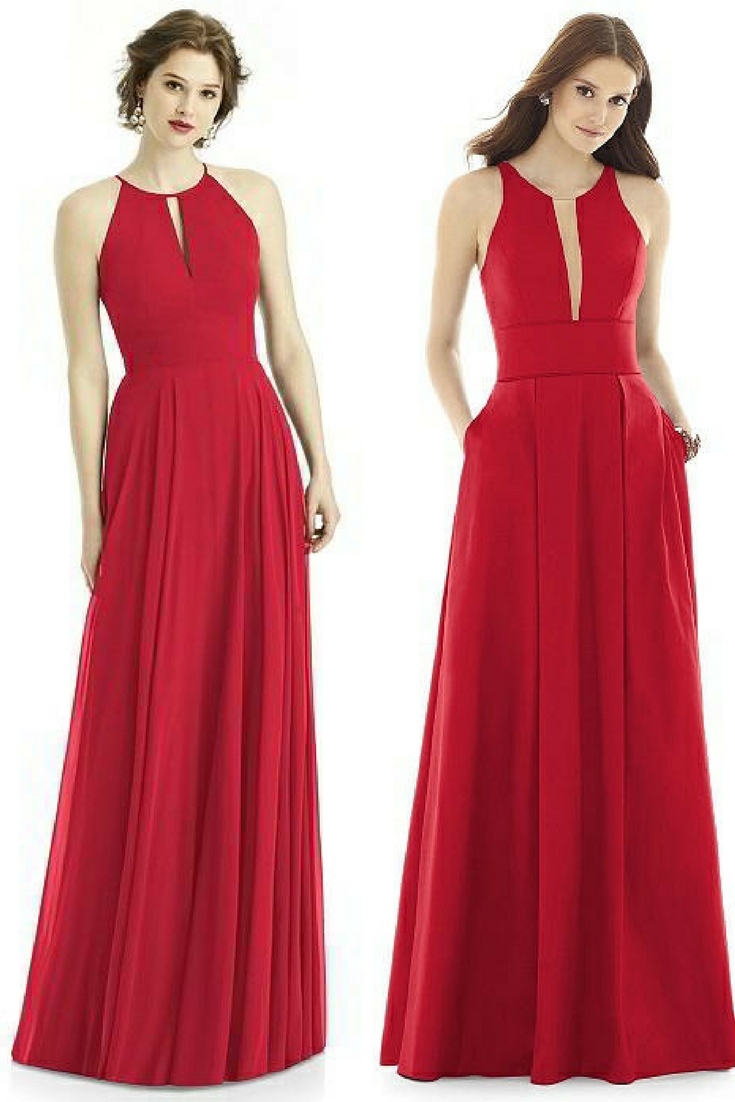 (Styles above left to right: After Six 1502, Alfred Sung D732)
Fabulous frock by Viola Davis. We are all over this look. You can channel Viola's elegance with style with these two gorgeously elegant designs in flame ...