This is why neutral shades are a great choice for weddings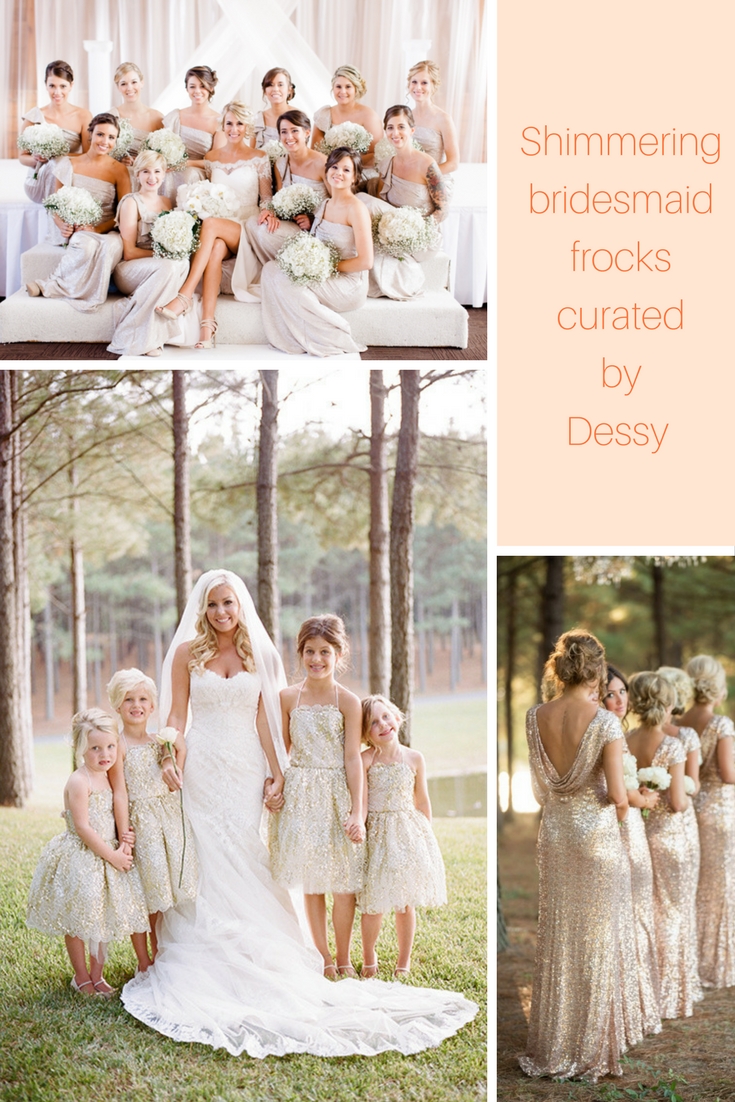 When you're styling your wedding, take a trick from an interior decorator. Interior designers often choose a color palette of neutrals because it gives the perfect backdrop. They then add pops of colour with accessories like cushions, curtains and rugs.
You can take a leaf out of their book when you're creating your wedding colors and choose nudes and neutrals.

Neutrals form a perfect color palette
"Hmm" you may think. "But neutrals - aren't they a little dull and unadventurous?"
Well hardly. What you have to do is think of neutrals as a base from which you can be as subtle or as attention-grabbing as you want.
Just hear and see how real bride Johanna B styled her day in neutrals with Dessy frocks ...
"I wanted my bridesmaids in a neutral color with some sparkle so I customized these dresses, choosing the topaz color with oyster lace overlay. This made the flowers POP! My MOH is wearing the strapless Dessy 2865. And that's my bridesman standing with us!" - Johanna B.
Briggs Photography


That's a real wedding that's beautiful and memorable.
The trick is to use pops of color with neutrals.
Here bride Johanna has chosen colorful bouquets for her maids to add a feature. You could follow her lead, or choose colorful shoes for your bridesmaids (or they could be in metallics of bronze, silver or gold).
Neutral shades
There are many different shades of neutrals to choose from - and they all blend in well together. Here are some colors to be thinking about.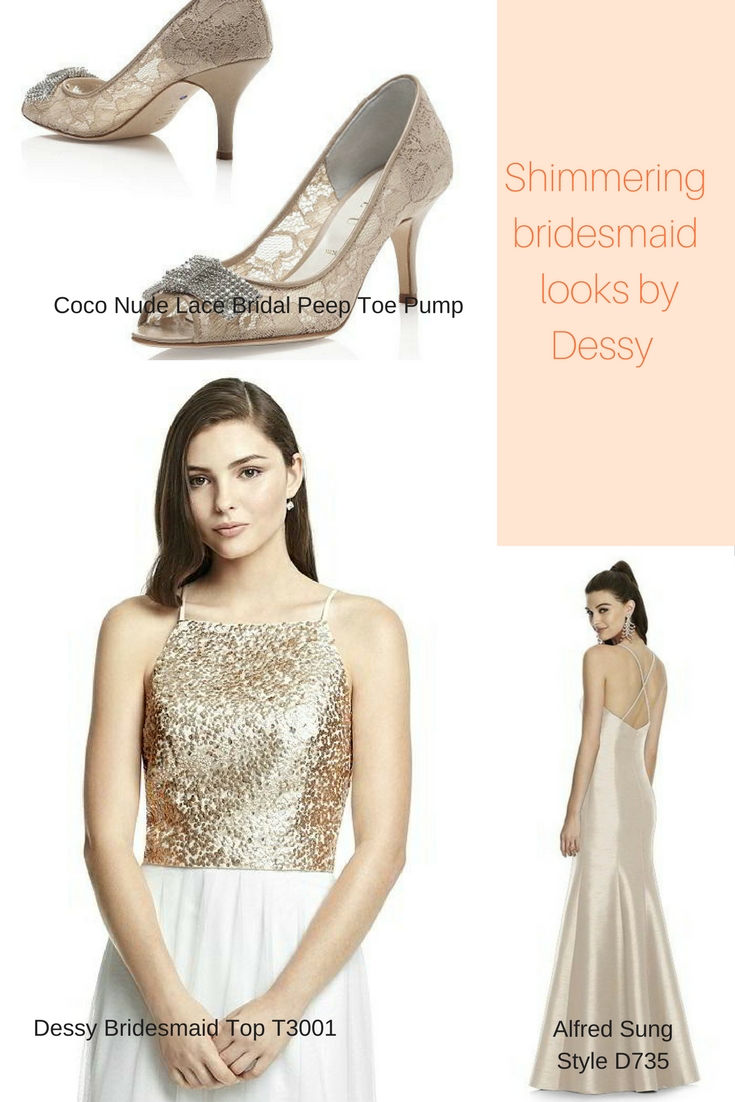 It's the perfect example of when you don't have to choose just one color but can opt for several. And that gives you the opportunity to select hues which will suit your individual bridesmaids' complexions and hair coloring.
Add color accents with shoes, clutch bags, maybe a pashmina and hair accessories. Diamante and rhinestones often work well with neutrals, so look out for shoes and bags with sparkly detail.
This color theme works year round - spring, summer and winter - possibly not autumn so much. But that's another story ...