10 things you should know about children at weddings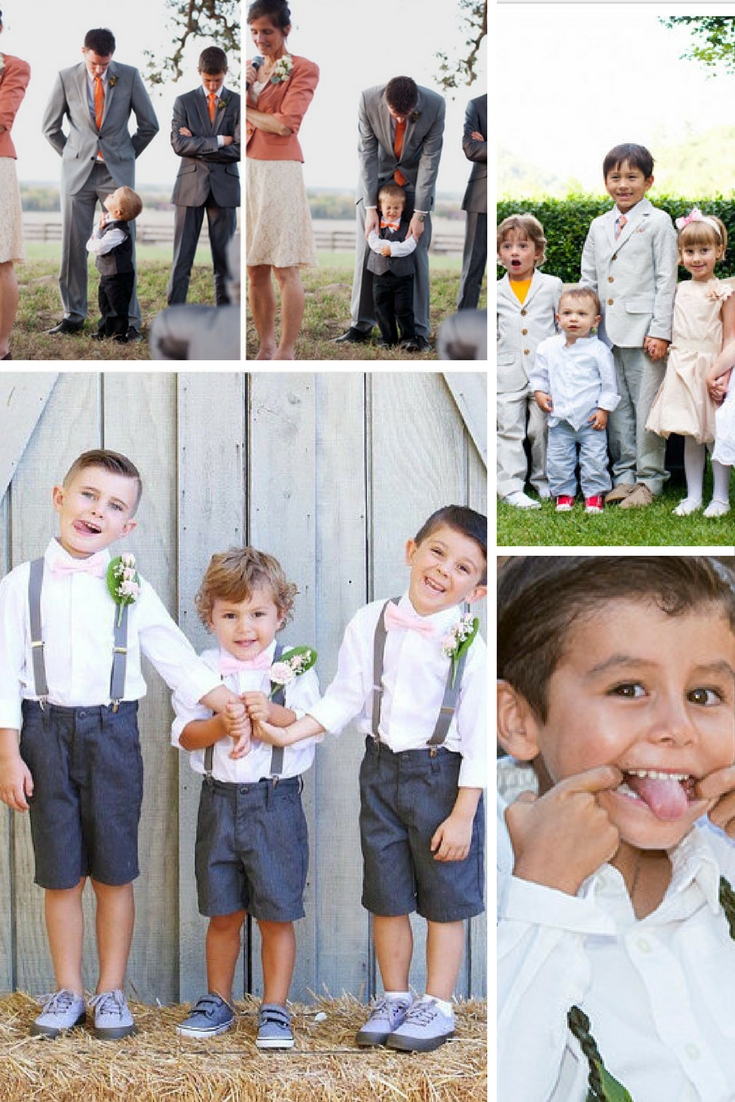 Should you invite children to your wedding day? Or should you make it a child-free event?
It can be a tricky one- particularly if a lot of your friends have had children already. Some people will say you're selfish not to invite kids. Others will breathe a sigh of relief.
A lot depends on your style of wedding day
Not all weddings are suitable for children. For example, if you're having a service in a chic city venue with a dance afterwards then young children aren't really going to add much to the occasion. They will also get very bored and probably make all the adults realise that in the loudest and most disruptive ways possible!

It's your big day and it should be done your way. So here are some thoughts about children and weddings to consider before you make any decisions.


If you request some friends not to bring children but have other kids there (young nephews and nieces for example) it could look awkward. So explain beforehand what you're doing so there are no misunderstandings.
Banning kids from the wedding will preclude some of your friends being able to come at all - they might have issues with childcare or young babies.
Children can add a wonderful atmosphere to a wedding day and make for some fabulous photographs!
If a friend is bringing a young child or baby to the ceremony, be prepared for a bit of noise. A polite parent will always take the child outside if the noise is intrusive.
Have a children's table and think up some fabulous child-centred wedding favors. And make sure they are named - kids love arriving at a table to see a parcel with their name on it! Also don't plan on serving the same food that you're serving to adults (unless you're having a barbecue or similar). Kids find it hard to sit through a formal three piece meal - maybe serve party food in boxes for each child? This is also the time to seriously think about having a sweetie table or a dessert table.
If you're marrying in winter a chill-out room for young kids - equipped with party games and a DVD is essential. In summer, think of outdoor games which you can hire - croquet, Jenga, badminton ... And a chill-out room is still a good idea - it might be rainy and kids do get tired.
Teenagers over the age of 16 should really receive their own wedding invitation and certainly if they are over 18. Also, put teens on a table together - don't jumble them up with the young kids. They probably won't appreciate it. Don't serve them party food either - they should be served the same food as the adults.
If you're having a disco, make sure they play a medley of tunes the children will enjoy. You could also have a dance competition to keep the youngsters entertained!
Make sure you have a photograph taken of yourselves with your flowergirls and pageboys - early on whilst they are still clean and tidy!
Children at weddings is an emotive subject and people have strong feelings. It really is up to you at the end of the day - be considerate and thoughtful and whatever you decide will run more smoothly!
Image credits clockwise from top: Bridal Musings, 100 Layer Cake, Maui Aloha Weddings, Etsy.