What these bridesmaids wore on their feet is too cute!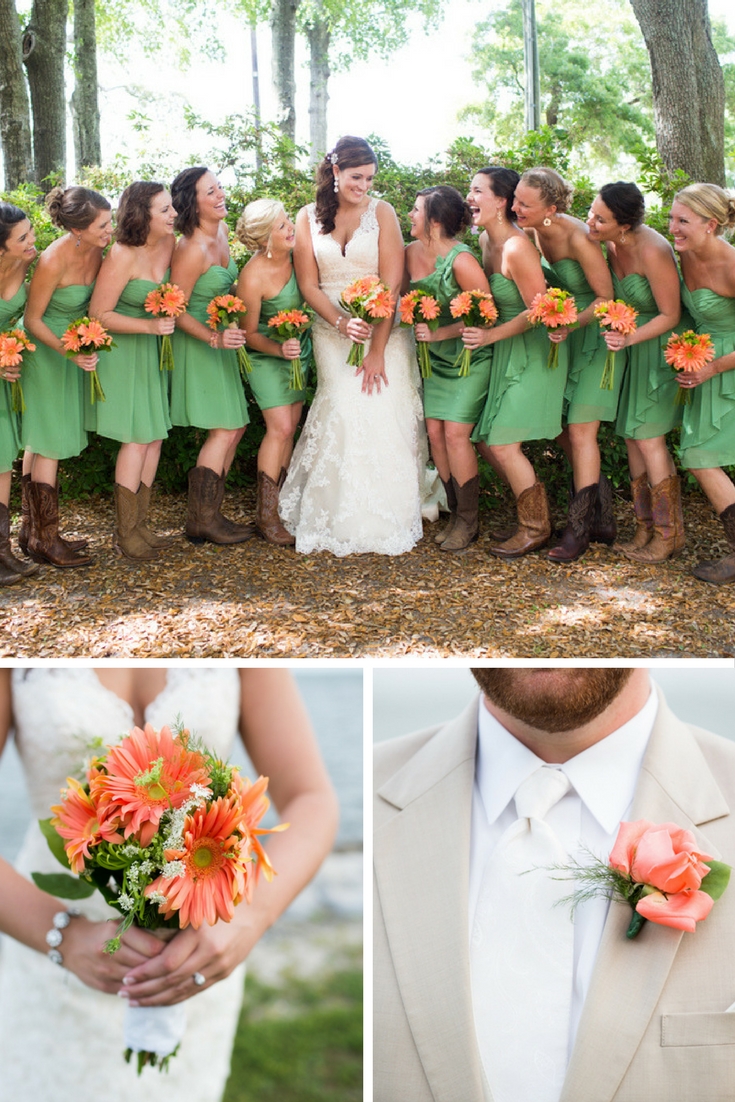 We love the way this bride put her stamp on her wedding day! Not only did she choose a color combo that you might not immediately think of for a wedding - a vibrant green with orange flowers - but she put her bridesmaids in COWBOY boots. Which looked completely fabulous. (You can find similiar green bridesmaid frocks at Dessy here.)
Showing off your originality on your wedding day is SO important. And don't her maids look so happy!
We also like the orange blooms she chose, which worked with the green to perfection. Love the orange gerberas. They're fun, informal and just match up so well with the cowboy boot thing going on.
And yet, there's a nice formality here too in the bridegroom's suit. And like the fact that he chose a white tie to match the bride's dress, rather than orange or green, which we think would have been a little too much of a good thing.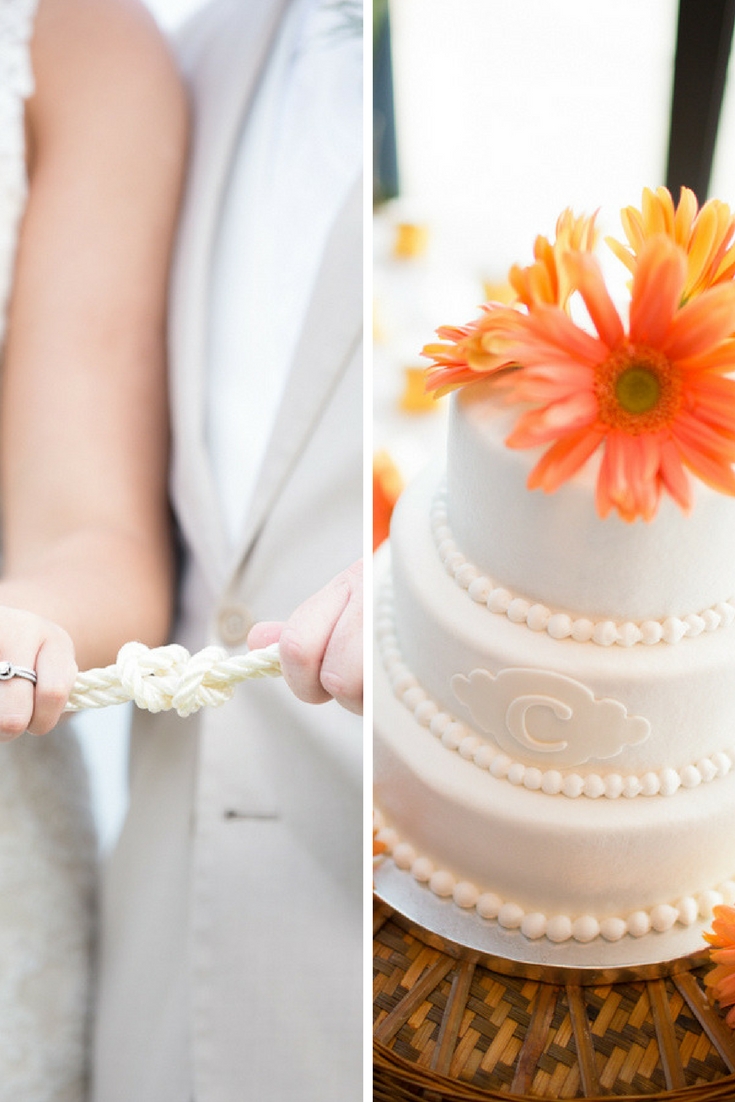 Great - and simple photo op here. Tie the knot, literally. Makes a wonderful image, doesn't it?
And also like the simply decorated cake, with a few orange gerberas placed on top.
Weddings don't have to be ornate or overdone to be perfect.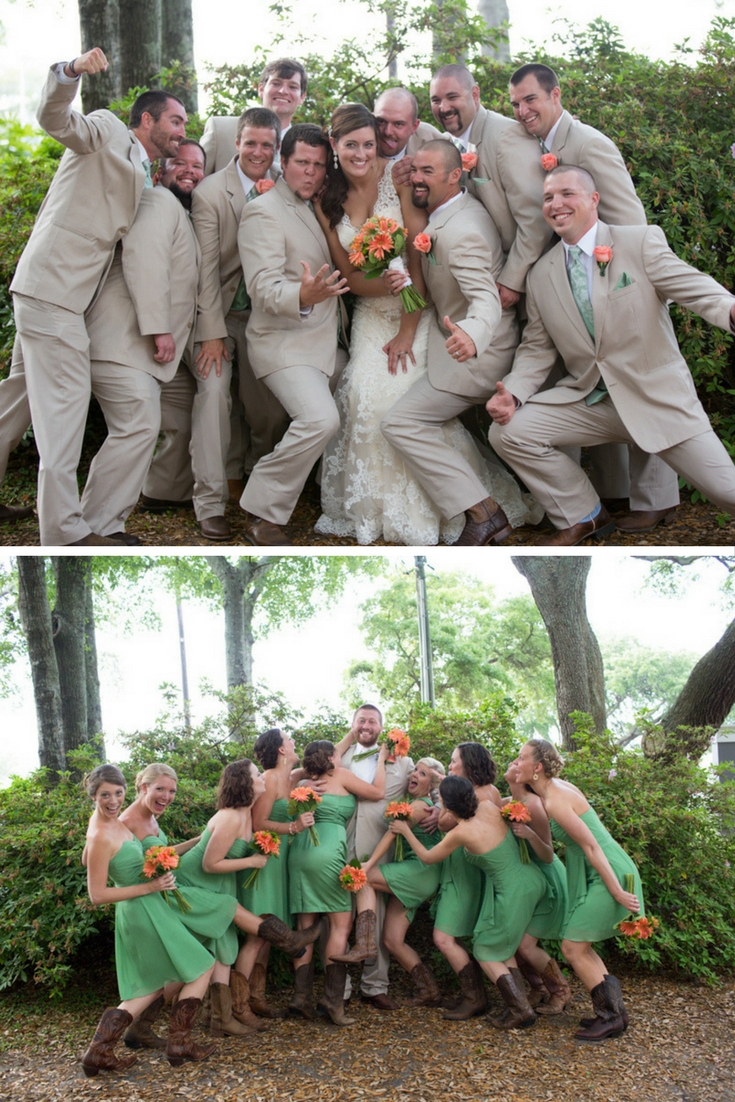 The fun of this wedding just shines through on these wedding photographs. Looks like everyone had just the best time.
The bride had a few other clever ideas too.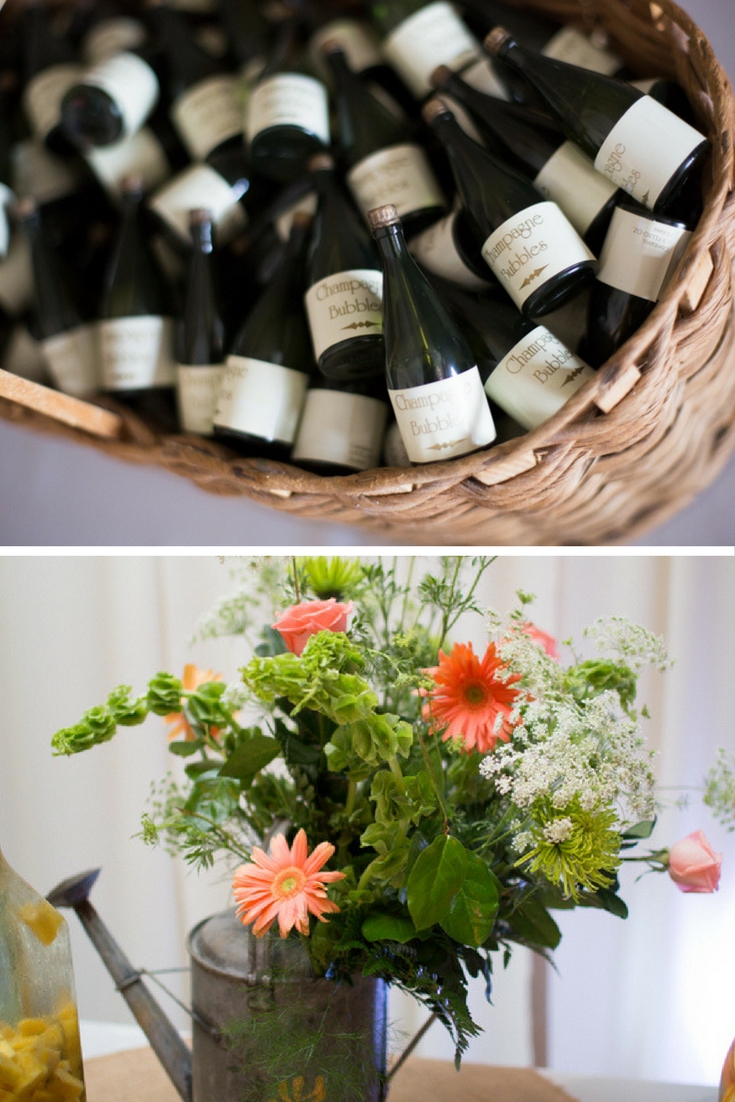 Guests could pick up mini bottles of champagne - so stylish and a great way to personalise your big day.
Sometimes brides overthink wedding favors and spend far too much money and time on them. Really, wedding favors aren't completely necessary. Originally they were just sugared almonds and then things got a bit more complicated.
Which is why we like this simple idea of offering guests flower seeds to remember the wedding. They're inexpensive but memorable and have a great deal of charm.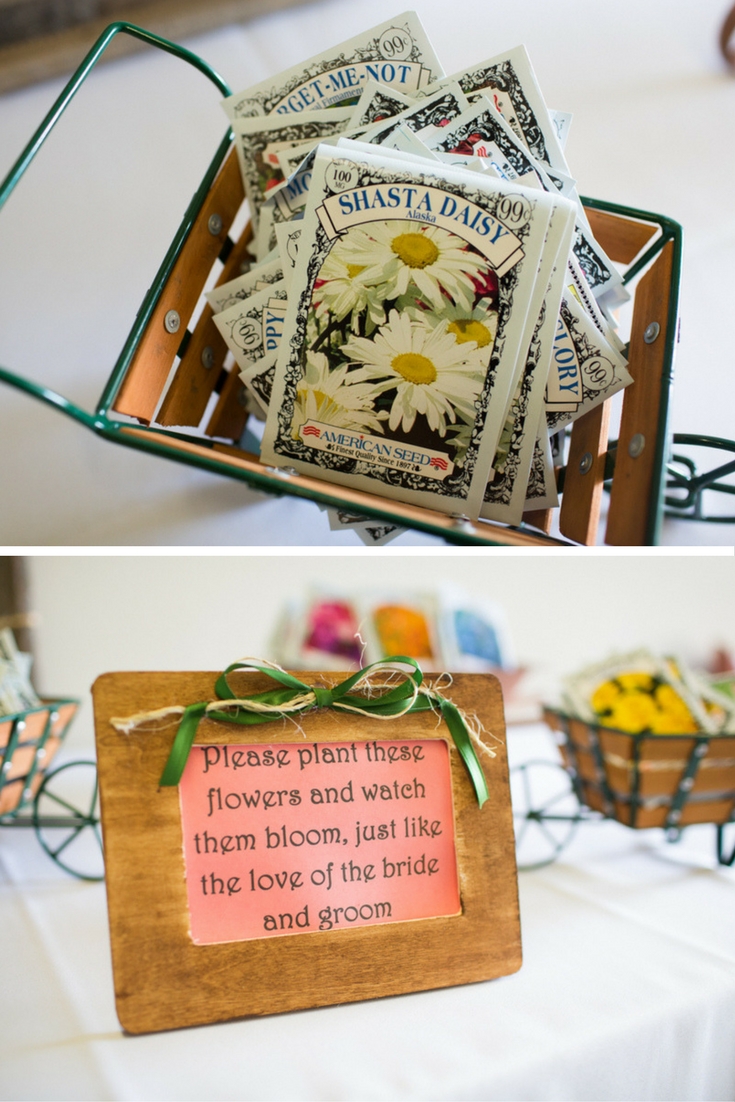 Get the look with Dessy here