Why you should combine blush and earth tones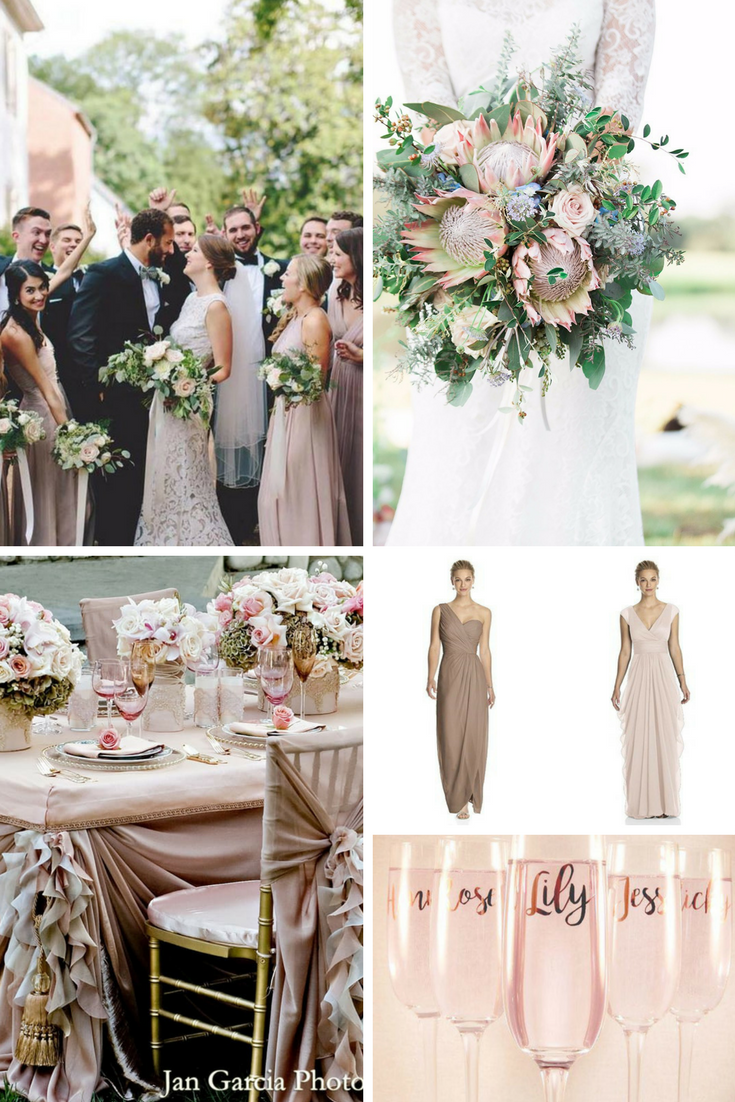 Look at these images and you'll see that blush and earth tones work together just beautifully.
Sometimes a color combination for your wedding may just spring out and surprise you. These shades work as the pink has very soft earth tones - it's a classic. Not overpowering - just a gentle, elegant hue.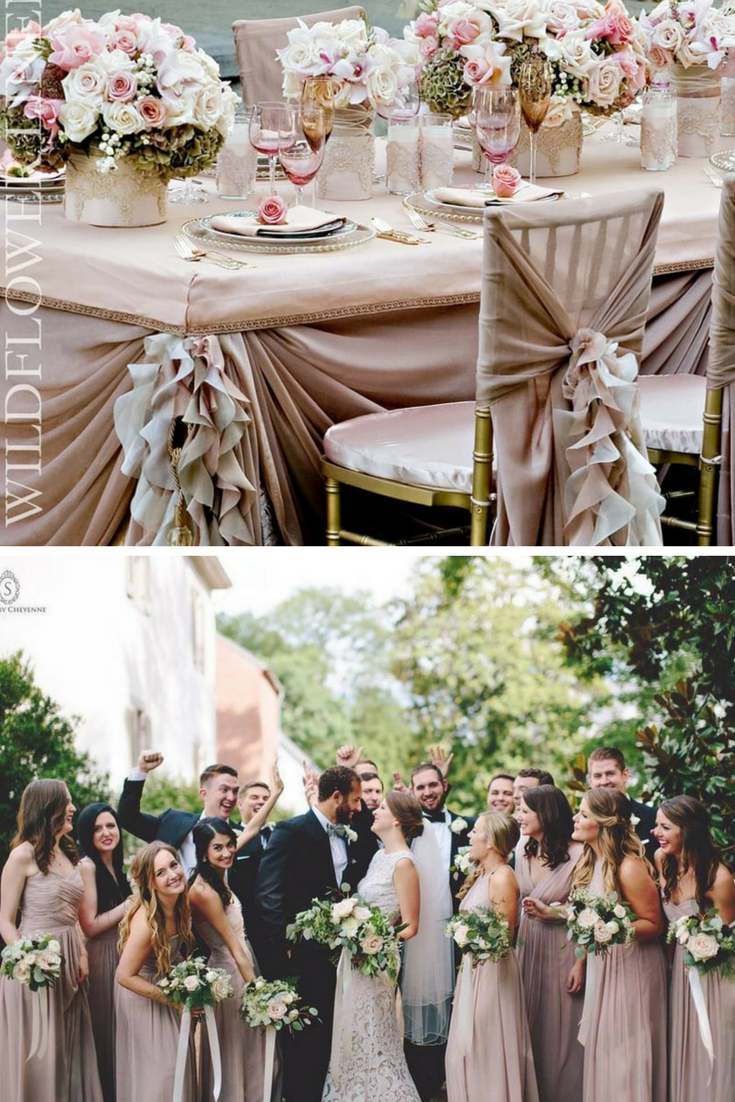 Work out which of your maids will suit each color - our fabric swatches or Pantone color tools would help you here. And then mix and match your bridesmaid dress styles too - there's nothing to say you have to dress your maids all in the same style. Mix it up a bit for some extra sophistication.
(If you're looking for these colors, try Blush from Dessy and Topaz to get the look.)
If you like blush pink but don't particularly want an all-pink wedding, this is the way to use the shade but downplay it a little. And of course this color combo will work all the way through your wedding plans if you want it to.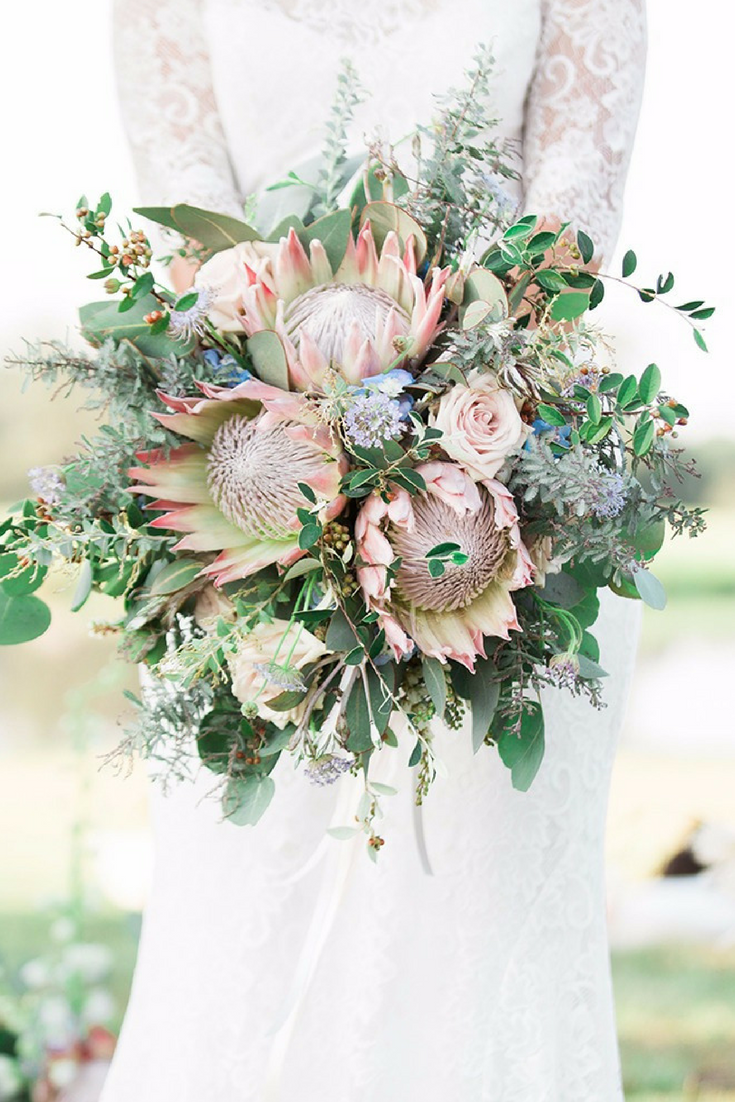 Using Your Color Theme For Stationery, Flowers, Decorations ...
Use blush and beige for your wedding stationery - Maybe have topaz shaded envelopes containing a pink invitation? Or mix and match the colors on the typography.
When it comes to your bouquets you'll be spoilt for choice. Classic wedding roses come in this color pink and you should find some tinged with a topaz shade. Discuss with your florist to see what's in season when you're getting married and show him or her the colors you're thinking about so they can be matched.
And What About Decorating Your Wedding Reception?
To give your theme the wow factor, think about dressing your venue in these shades - with chair sashes, chair covers and tablecloths. If you find the room a little lacking in character (but the venue is in the perfect place) you might like to consider room draping, which basically transforms a lacklustre space into something special.
Let's not forget favors either. The classic wedding favor is sugared almonds (which were traditionally thought to signify wealth, health, longevity, happiness and fertility) and you're sure to find some in pinks and beige.
But if you want to get a little creative with your wedding favors then you could give packets of seeds for pink and beige flowers ...
Get your colors right and you'll probably find that the rest of your wedding theme flows seamlessly.
Image credits:
Main image, clockwise from top: Wedding Chicks, bridesmaid dresses by Dessy in Blush and Topaz, place setting by Jan Garcia Photography, real wedding via Dessy Facebook page