Secrets for a rose quartz wedding day theme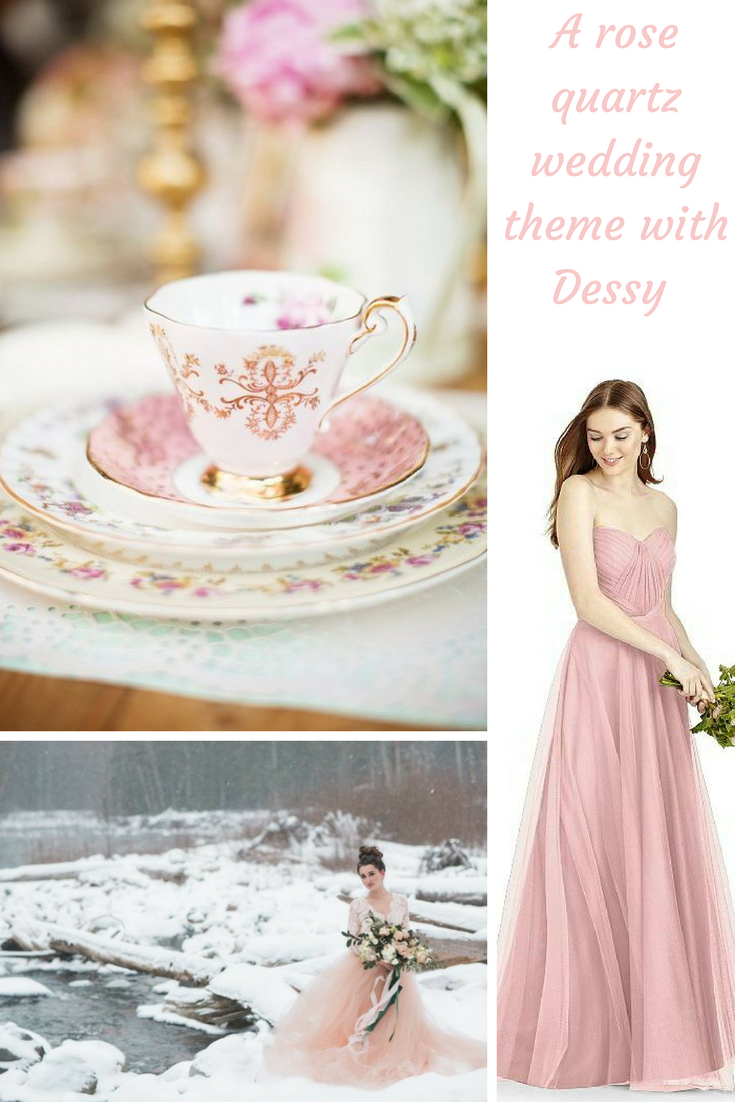 Rose quartz could have been made for weddings.
The color comes from the rose quartz crystal, which is supposed to allow one the capacity to truly give and receive love from others.
Rose quartz has a very feminine energy and the crystals have been used as love tokens since around 600 B.C.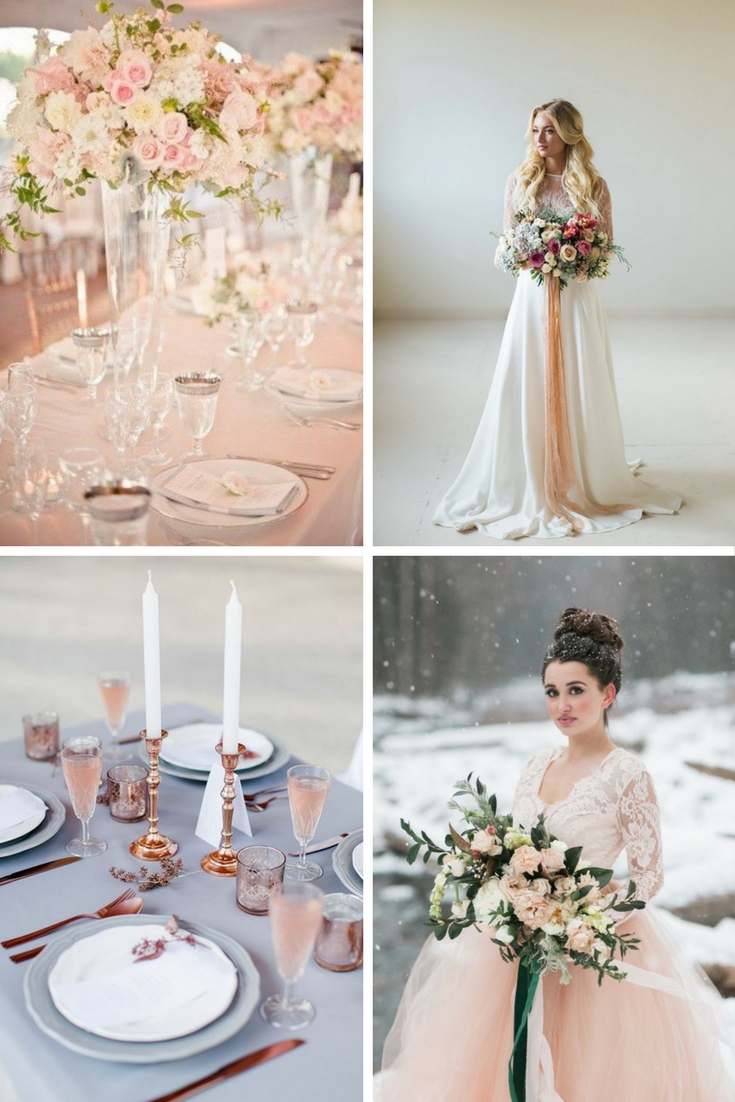 It all sounds absolutely perfect for a wedding day.
And as these images show you, rose quartz is also a very versatile wedding color.
It looks wonderful on a romantic chiffon wedding dress - or bridesmaid dress. There's something about this soft color that just lets a bride float along.
Add pale pink roses to the mix to add to the romance. You can combine rose quartz with gold but it looks very striking with green too, as shown in the bride's bouquet here. (In fact, as you can tell, we really like the look of tying a bouquet with a strikingly long velvet ribbon that trails nearly to the ground.)
Ask your caterer to search out rose gold cutlery for your wedding tables.
And of course, pink champagne is a must.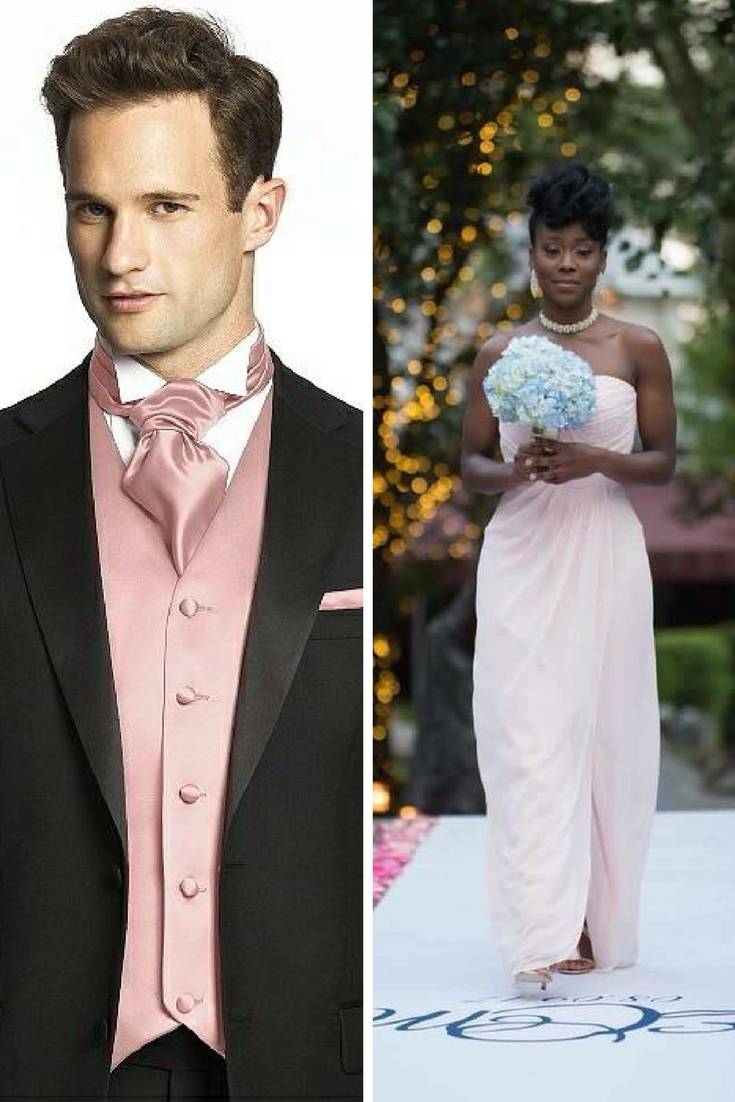 Browse through what Dessy creates in rose quartz and you'll feel really inspired. Dress the bridegroom or groomsmen in rose quartz vests and ties. Gift your maids rose quartz chandelier earrings or a soft pashmina.
This is a color that works beautifully in the depths of winter - the pink contrasts beautifully with snowy whiteness.
In spring too you could have a wedding day of pink spring blossoms or a midsummer rose quartz celebration.
Be inspired!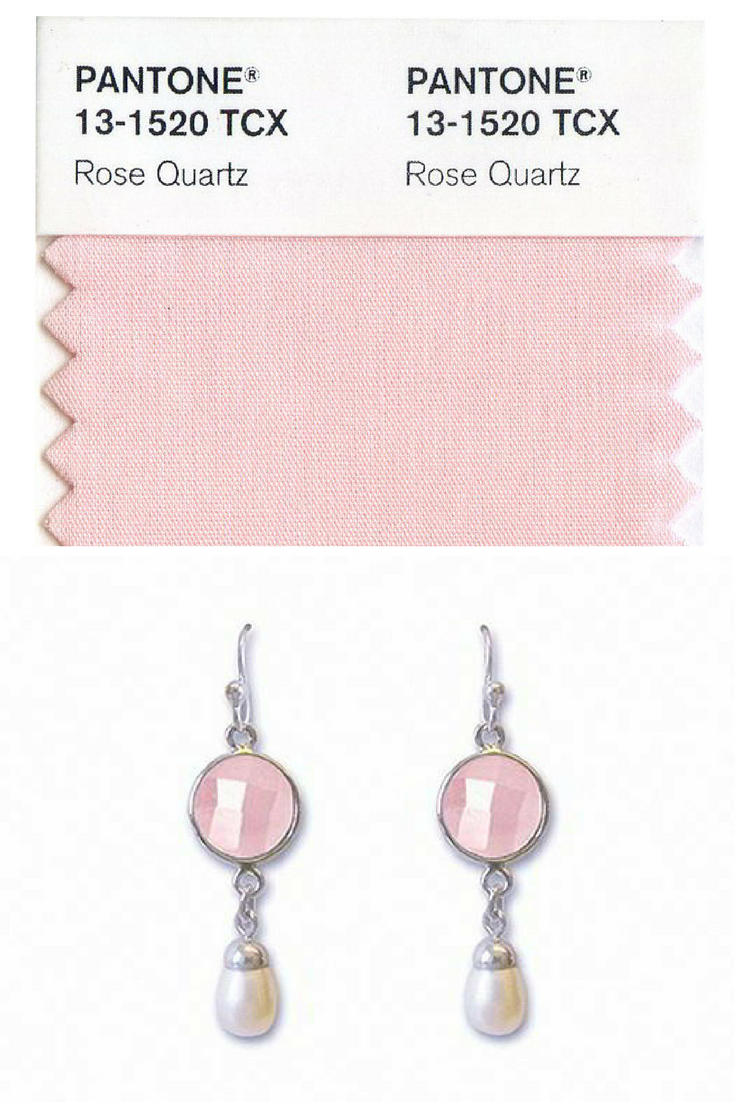 Image credits:
Top board clockwise from top left: Happy Wedd, Bridesmaid dress by Dessy, Grey likes weddings.
Second board clockwise from top left: Happy Wedd, Grey likes weddings, Grey likes weddings, Happy Wedd
Third board: Tuxedo, vest and cravat in Rose Quartz by Dessy, Dessy bridesmaid dress from real Dessy wedding on Facebook
Fourth board: Rose drop earrings by Dessy