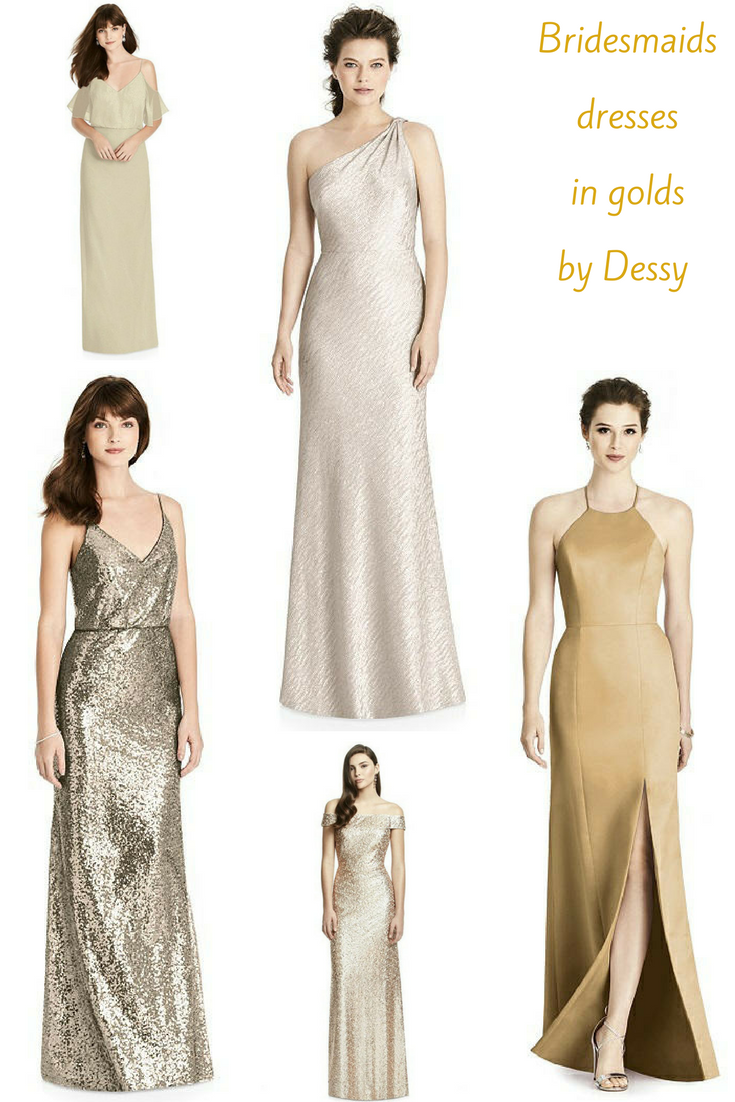 A few readers have asked us about gold bridesmaid dresses and we're happy to oblige.
Gold is a fabulous wedding choice. It has a mood of celebration about it and wedding rings are traditionally gold of course!
It also works well as a neutral, which could be a surprise to you. You can match gold with many other shades - pinks, purples, blues, greens...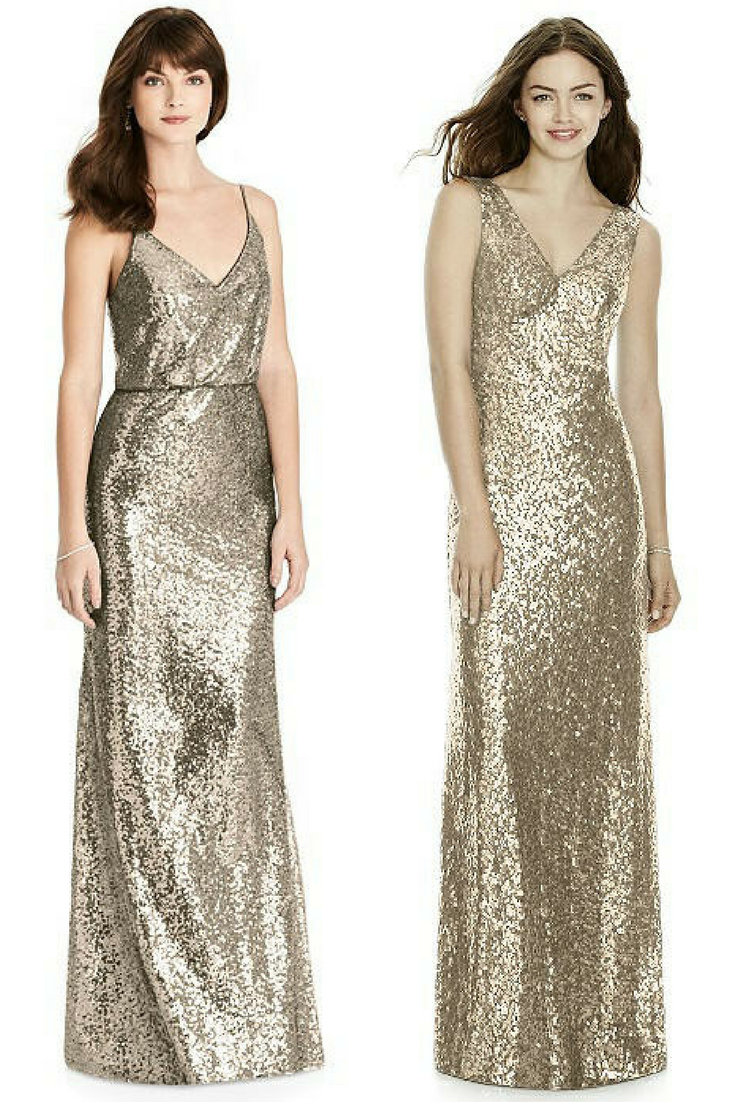 From left: After Six Bridesmaids Style 6784, Bella Bridesmaids style BB107
As for textures, you might want to work the metallic trend and have gold sequinned bridesmaid dresses, like those shown above (which also come in a subtle rose gold). Or maybe gold gowns in a silky satin.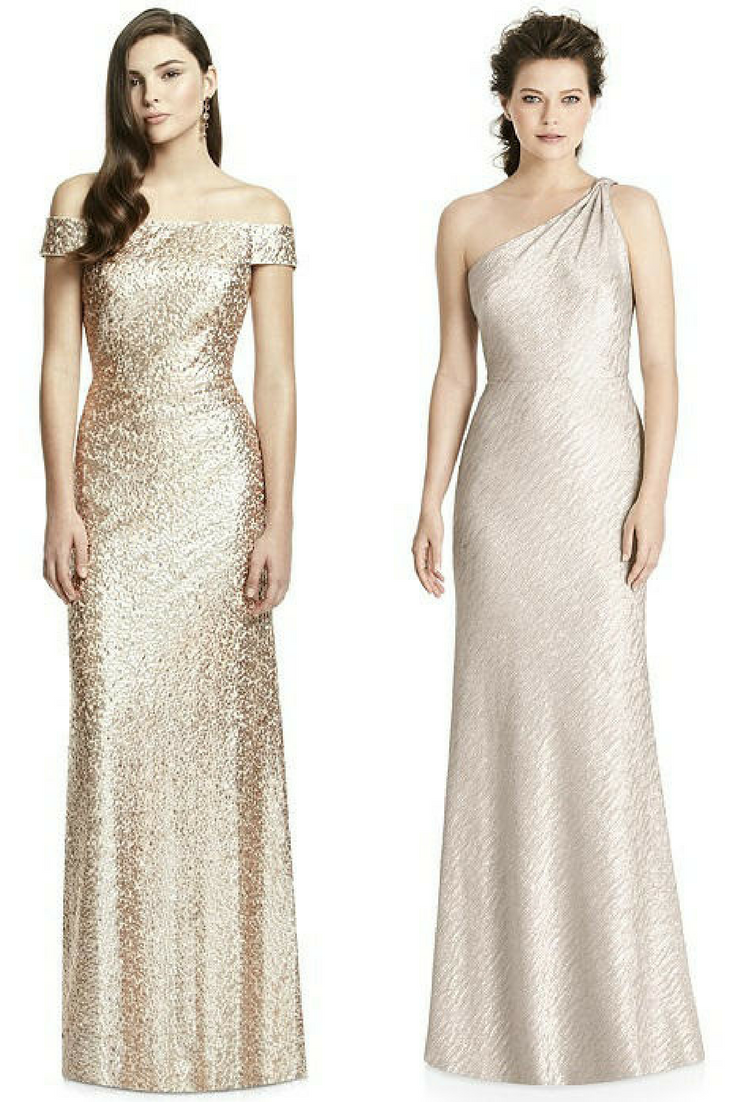 From left: Dessy Bridesmaid Dress 3002, JJenny Yoo Bridesmaid Style JY537
To keep the gold low key, look at our shimmering golden dresses.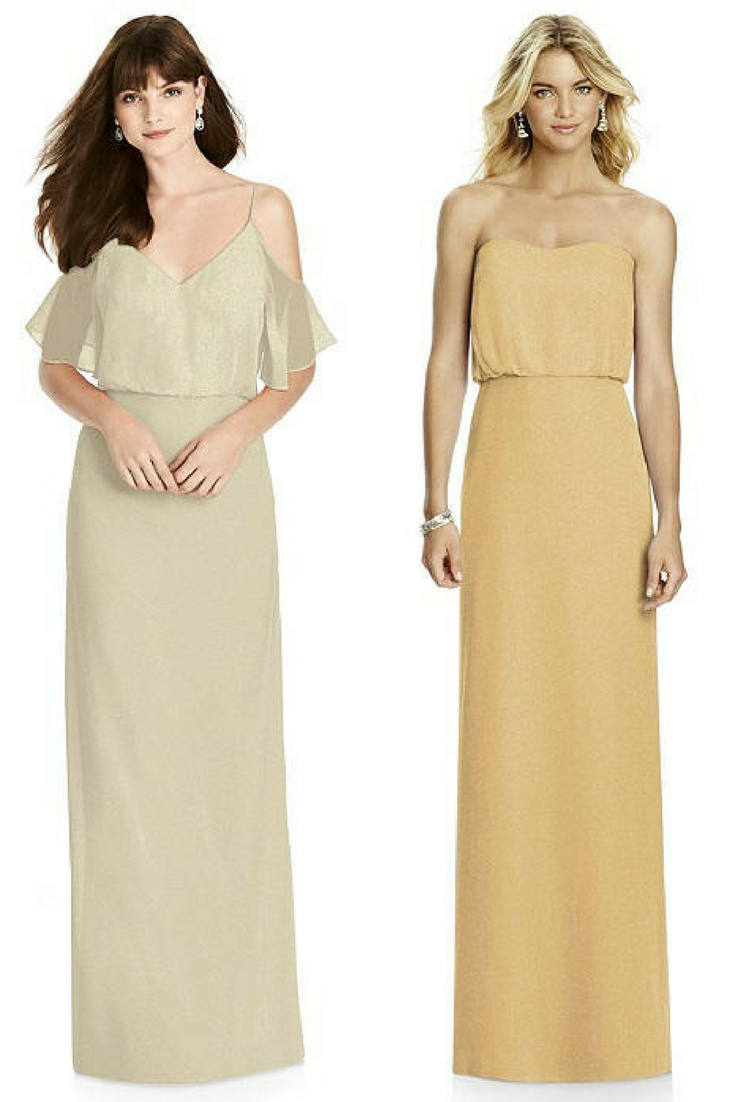 From left: After Six Bridesmaids Style 6781, After Six Bridesmaid Dress 6761
Thinking about colors
If you're planning a wedding and trying to make sure that every aspect of it is color-coordinated, rest assured in knowing that you're not the first bride to take on a task like this.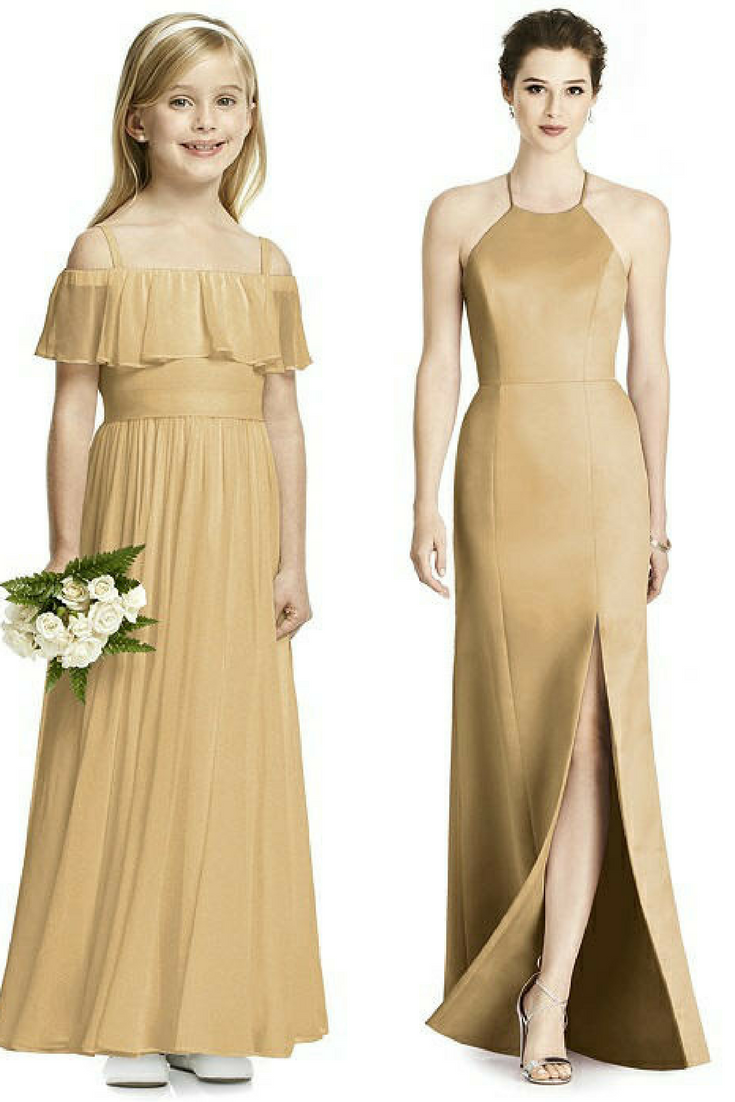 From left: Flower Girl Dress FL4053, Studio Design Collection Style 4534
Here are some tips if you're still unsure about colors. Getting your colors right will make your wedding 'sing' beautifully - but if they're wrong, the whole look have a jarring note.

1. Think about the venue. If your venue has a certain color of walls or carpet that stand out, you should consider this before picking a color scheme that will clash with the actual venue.
2. Know exactly what kind of colors you're working with. Saying 'green' just isn't going to cut it. There are way too many shades of each color green. Make sure you know specifically what colors you're working with so that you don't end up purchasing things that are in the wrong hue.
3. Think about where you'll be using the color. It's quite popular to use color in the invitations, wedding cake, flowers, and favors. Of course you can think outside the box with this, but plan on using your colors here first and foremost.

Make sure you pick colors you love! Have fun!