Which blue for your bridesmaids?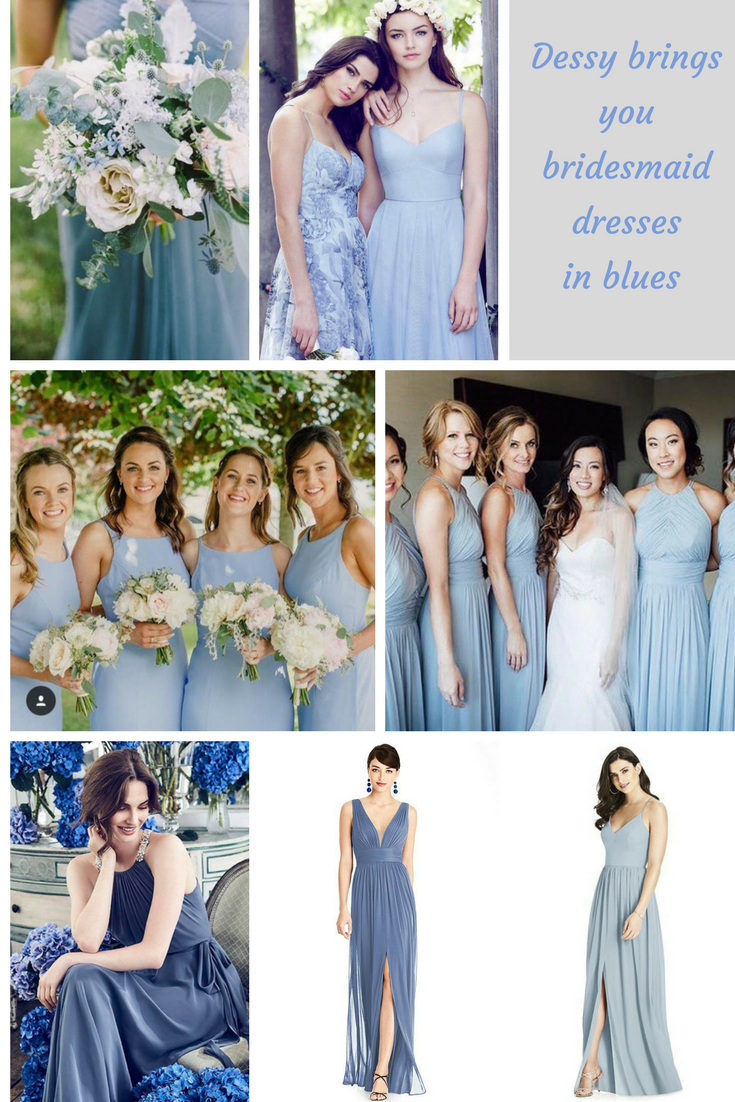 Blue is an ideal color to choose for your wedding day for all sorts of reasons.
You'll find plenty of flowers in blue
It works through spring, summer and winter
There are so many shades of blue that you're sure to find one that suits your taste - and your bridesmaids.
How To Choose The Right Shade
Unless your bridesmaids are all identical, which is unlikely, then they're going to have different skin tones and different complexions. A color that looks fantastic on one girl could drain the look of another.
So you need to rethink choosing one color and have different hues of the same shade, so that you can mix and match to suit each girl. Somebody who's fair skinned and blonde might look wonderful in a pale ice blue. And a girl with brown eyes and darker coloring would suit something brighter.
To help you choose, you can use our Pantone color tools with different color swatches. Hold them up to each girl and see which shades bring out the best in them. All our bridesmaid dresses come in a variety of different Pantone colors so you're bound to find one that's right.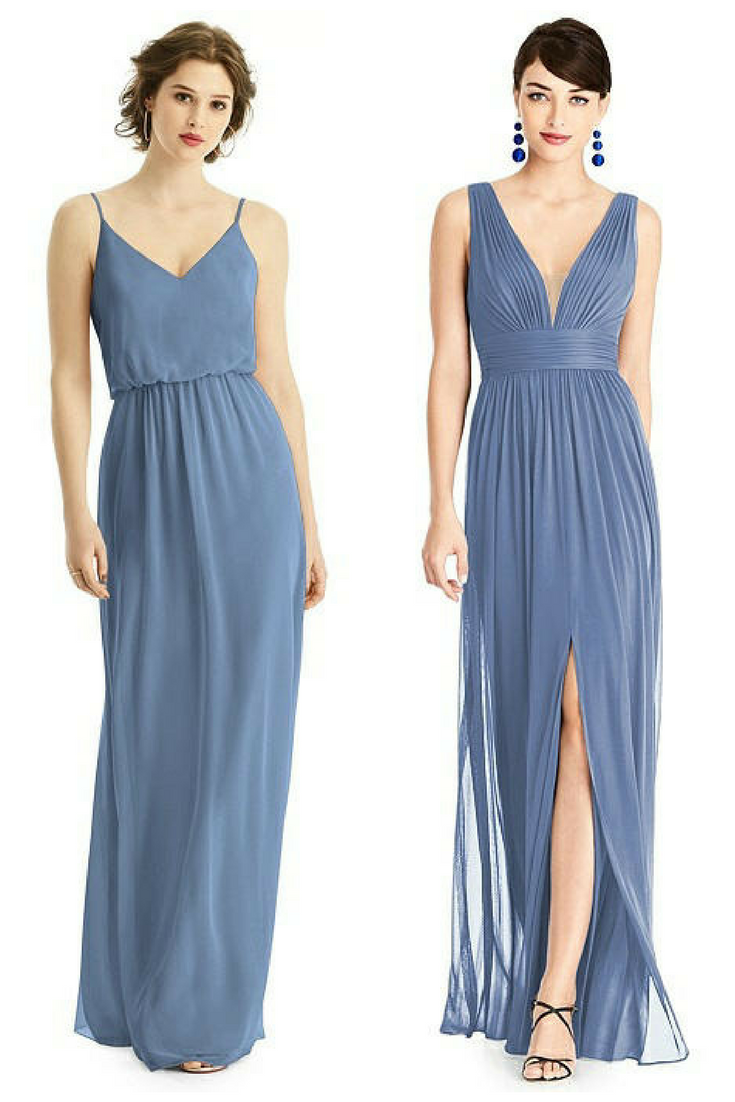 From left: After Six Bridesmaid style 1505, Alfred Sung Style D745
What About Bridesmaid Dress Designs?
Don't feel either that you have to put your girls in the same style frocks. Look at the photographs above and think about who would suit a halter neck, who'd look good in something strapless and who would look best in sleeves. Dessy has plenty of designs to browse through. If your girls are curvaceous, Dessy styles are all available in plus sizes and if you've young, pre-teen bridesmaids who are too old to be flowergirls but won't fit an adult style, then check out our Junior Bridesmaid dresses.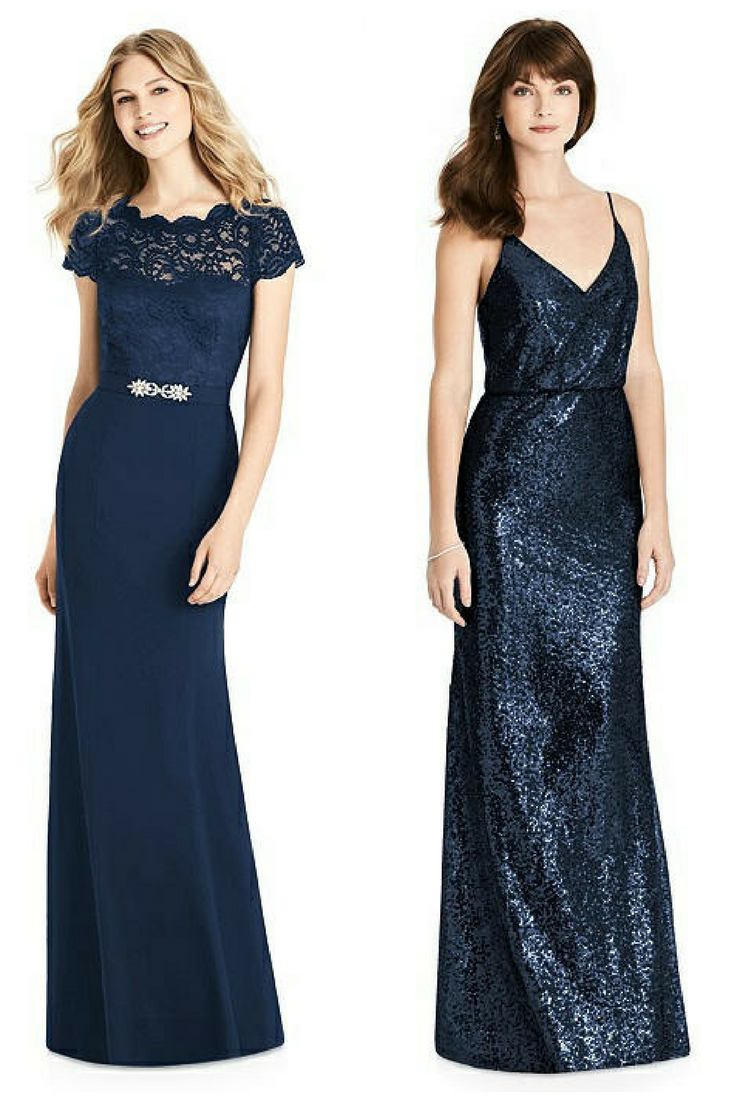 From left: Jenny Packham Bridesmaid Style JP1001, After Six Bridesmaids Style 6784
Think About The Seasons
If you're marrying in winter, then rich deep blues and cool ice blues would look wonderful. In spring you could match the colors of spring flowers like hyacinths. For summer, both pastels and brights would work. Maybe pastels for a rural wedding and country style flowers?

A Final Trick
For your wedding bouquet, you could choose the blue shades that your bridesmaids are wearing. And then get the counter-contrast by having all-white bouquets made for your maids, to tie in with your wedding dress.
Now that would be stylish.
Will you be putting your girls in blue? Or have you another color in mind?