30 things to avoid doing on your wedding day at all costs ...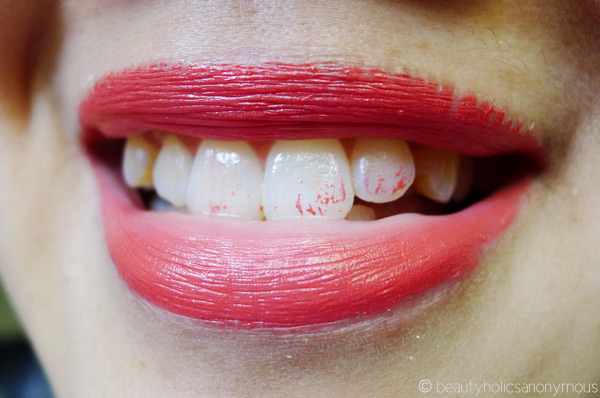 It's easy to be wise after the event. Read our tips and you'll be wise before your wedding day, and make it your best day ever.


Wearing sticky lip gloss. Your veil will stick to your face when there is the slightest breath AND it will smudge and mark the veil.
Taking ages to have your wedding photographs taken and leaving your guests outside the ceremony, getting bored (and wet and cold if the weather is bad).
Forgetting to give your photographer a list of photographs you want taken (and people you want to be in them).
Walking on soft, wet ground in high heels. You'll stick in the ground and you'll mark your precious heels.
Not having a wrap to wear outside in winter. Blue lips on a bride are not a good look and you don't want to be brewing pneumonia for your honeymoon.
Putting singles on a table full of marrieds. Boring, lonely and depressing for all the singletons. Have a singles table or tables instead and see what happens!
Scrimping on the food. If you're marrying early afternoon and dancing until midnight, you're going to have to feed your guests twice. Better to have an evening wedding and evening party rather than carry on too long with hungry guests (who will probably leave anyway).
Having very long poetry readings at the ceremony - keep them short.
Being a control freak and not allowing your other half to get involved in the wedding planning.
Drinking too much champagne whilst you're getting dressed in the morning. Stick to water. You'll keep a clear head and won't get dehydrated (or need the bathroom at an inconvenient moment).
Not going to the bathroom before putting on your dress.
Forgetting to give your maid of honor a bag with back-up essentials - tissues, lipstick, mascara, foundation, painkillers.
Not having umbrellas available when rain is forecast.
Not serving enough soft drinks.
Not having a photograph taken of your beautiful reception room before the guests arrive.
Not having a close-up photograph taken of your table centerpieces.
Not having a first dance together.
Serving shellfish. Just no.
Leaving people nowhere quiet to sit when the dancing starts (they'll start to leave, particularly if they can't hear to talk above the music)
Not having some quiet time together with your brand new spouse.
Getting stressed because some guests don't show up/turn up late.
Worrying whether everything will all go to plan - let it go.
Using new eye makeup and mascara you haven't tried out - you might have an allergic reaction.
Not having a receiving line - old-fashioned maybe - but a good way to know you've greeted all your guests.
Not having breakfast. Fainting isn't the way to go.
Not eating anything at the reception because you forget - you're going to need your energy. Plus which, you chose all that delicious food anyway.
Not scratching the leather soles of your new shoes (you will slip on carpet and tiled floors if you don't).
Not tasting a piece of your wedding cake.
Not being mindful - today is it. Stop thinking about yesterday or tomorrow - enjoy the moment.
Forgetting the most important thing - which is that you're marrying the love of your life.
Main image via Beautyholics Anonymous