10 ways to create the perfect pastel wedding day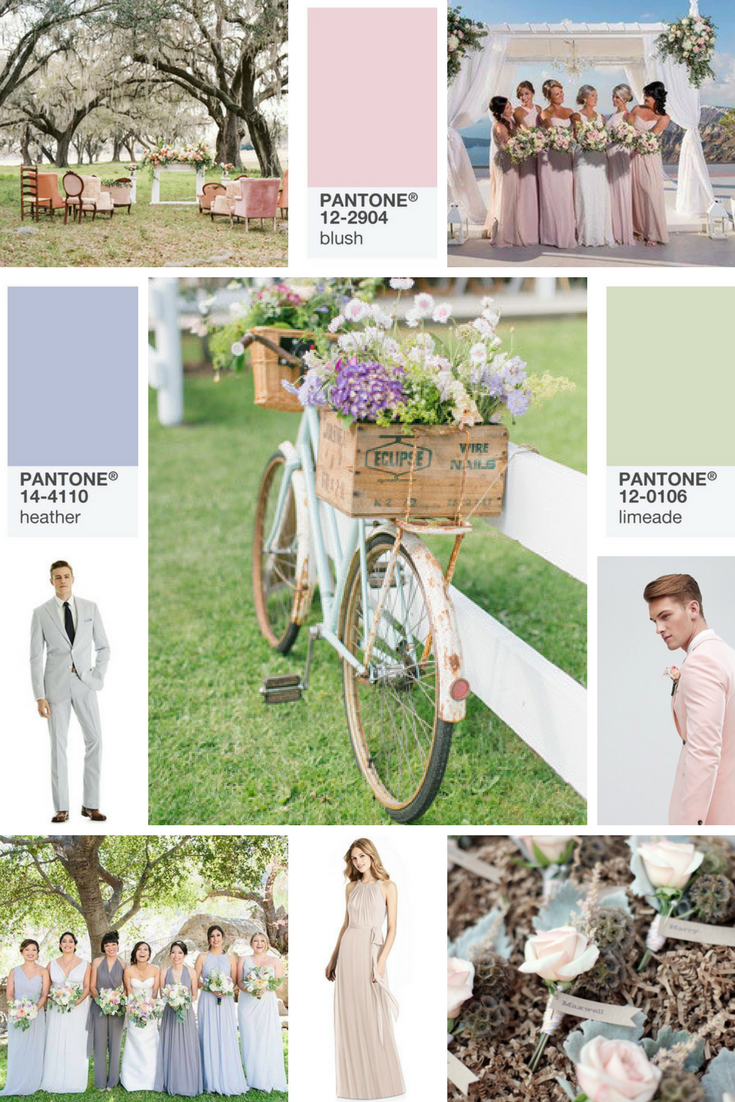 There's something about a rustic wedding that's particularly suited to soft, muted pastels.
Why? Well, in the countryside in the height of summer the light can be mistier, more diffuse and it seems to suit gentler hues much better then bright strident colors (which do however look fabulous at beach weddings).
Thinking about going down the pastel wedding path ... read on
Pastels to use; soft blues, blush pinks, apricots, pale lemon, apple green, lilacs
Think of flowers like soft sweet peas, ranuculus, the palest roses, peonies, duck egg blue, soft greys
You can use the palest succulents too in the softest greens for contrast
Men can wear suits in the softest greys or a baby blue or maybe a pink?
Think chiffons for your bridesmaid dresses - giving pastels a dreamy floatiness that is very romantic
If the weather is fine and likely to stay that way, take a tip from the wedding shown above and put comfortable seating out of doors for a bohemian, artsy mood
Of course, if you're going for pastels, you don't have to dress your maids all in the same shade. Pastels are easy to mix and match up - you could go for a sort of faded rainbow look if you wanted. Heather, limeade and blush would all work well together and there are many different Dessy styles in these shades (which you can find here).
If you do want to have the same color, then add a different accent by choosing different designs of dresses in the same colour for your maids (again, this is easy to do with Dessy). If you're having flowergirls, you could just add a pastel sash. Or if it's a little chilly, a soft pastel wrap for your bridesmaids.
Pale pink rosebud boutonnieres work well with a pastel wedding theme
The bridegroom can wear pastels too. If a pink suit is a little too much, then look at the seersucker men's suits at Dessy for warm weather inspiration.
Main image credits from top left to right: Ruffled blog, Dessy real bridesmaids on Facebook, pink suit from Asos, buttonholes via Laura Murray photography, Jenny Packham bridesmaid dress at Dessy in blush, Dessy real bridesmaids on Facebook, central bicycle photograph via Ruffled Blog.