Why dark green bridesmaid dresses are having a real moment just now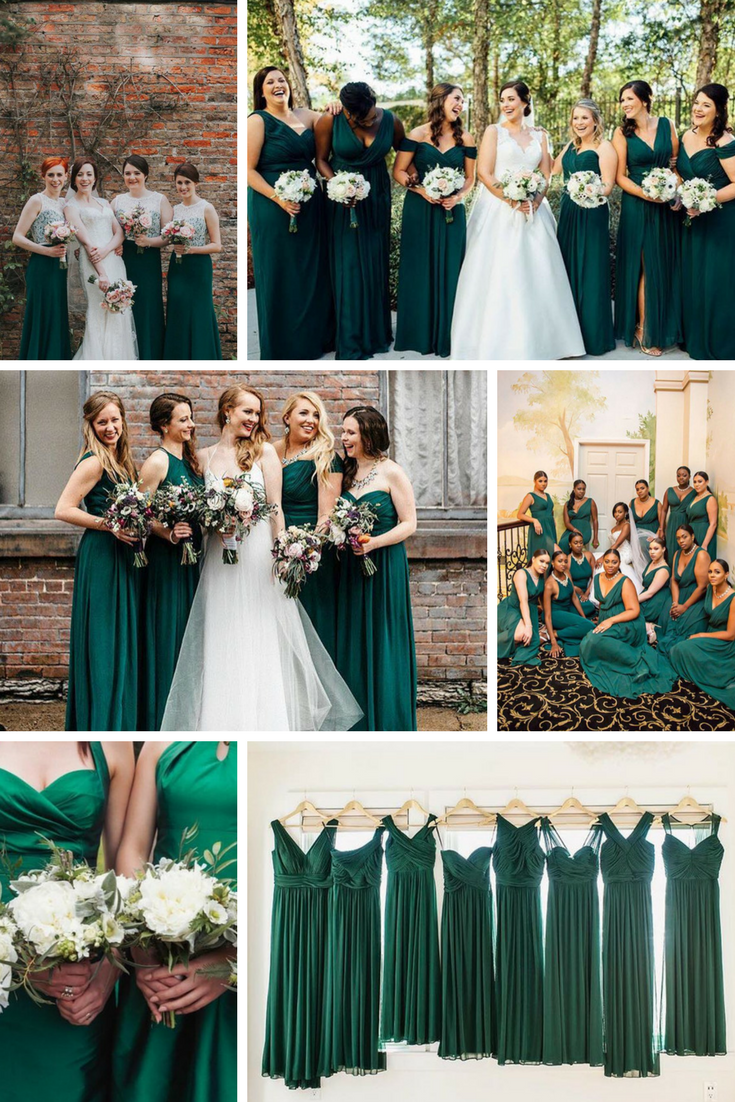 (All bridesmaid dresses shown above by Dessy)
Green is the color of growth, balance, harmony, health and nurture.
All words that have a wonderful association with relationships and, of course, weddings.
In fact some may even go as far as to say that the color green creates equilibrium between the head and the heart. No surprise then that it is seen to be an emotionally positive color, enabling us to love and nurture ourselves and others unconditionally." Hmm,' I hear you ponder, 'perhaps I should give it a go for my wedding!"
Real life wedding days in dark green
In which case Dessy offers you some beautiful dark green bridesmaid dresses to choose, which look wonderful at weddings, as you can see from the real life wedding days shown above.
There are some great choices going on here. We love the way some of the brides have chosen different styles of Dessy bridesmaid frocks for their maids but in the same color. Different necklines held together by a common shade.
Colors to take a look at include; Hunter, Hampton and Emerald. You can see the full range of dark green bridesmaid dresses here. Getting some different color swatches in different fabrics might be an idea too.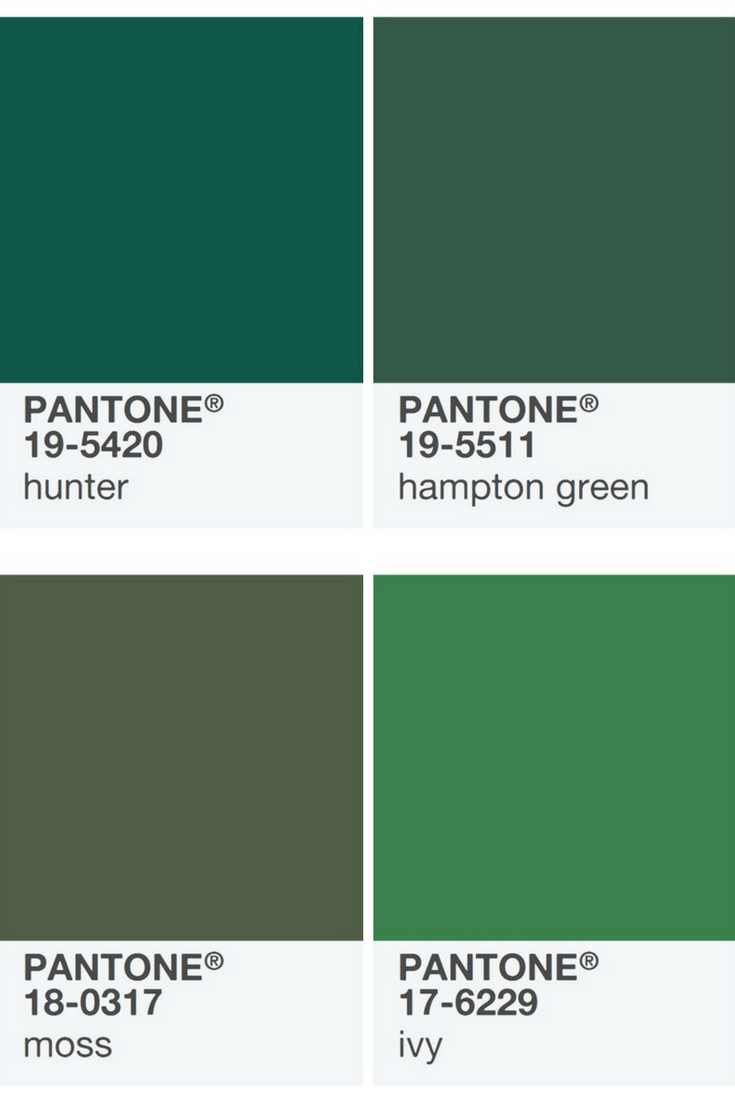 If you're having a winter wedding, then dark green can work particularly well. Contrast it against rich dark reds and berry shades. Make sure that your bridesmaids are wrapped against the cold in shrugs and pashminas.
In spring and summer, dark greens work beautifully against spring flowers such as daffodils and narcissi. And in summer, dark green and white are a dazzling combination.
Just remember to take note of the season in which you're marrying when choosing your bridesmaid's dresses. In summer, lighter fabrics will work best, such as chiffons. In winter you can choose heavier satins.
A perfect tool for choosing both your fabrics and colors is with our fabric swatch selector, which allows you to buy swatches in your chosen shade (so dark green for example) so you can make an informed decision.